We had so much news, we've got two editions of Under the Tents today! On a Sunday! We've got word on some big artists like Lee Bermejo and Ryan Meinerding, a signing at Tokidoki, what our friends over at The Ninjabot are up to, and much more.
Here's a look at the news you might have missed:
Ninjabot posted on Instagram even more awesomeness headed to their booth.  Pop Cats Vol. 1 as well as prints from this series will be available at their Small Press booth L-08.
https://www.instagram.com/p/BHn_hdKjAqv/
Sean Forney added another print and another sketch to Instagram that he will be bringing to SDCC.  This time its a werewolf and Gwenpool.
https://www.instagram.com/p/BHpHbxoAI5p/
https://www.instagram.com/p/BHnaRRjAuA2/
Loungefly posted on Instagram a sneak peek of some sort of R2-D2 with stitching that looks pretty cool.  We will have to wait until San Diego Comic-Con and check it out at booth #2913.
https://www.instagram.com/p/BHnlDXrjnWa/
The Unspool podcast announced on Twitter that they will be at San Diego Comic-Con with two new shirt designs. More details soon.
Well, its been a while! We're sitting on mountains of new content & we WILL be at Comic-Con premiering 2 new shirt designs! News soon. #sdcc

— Unspool (@Unspoolpodcast) July 8, 2016
https://www.instagram.com/p/BHnIAy9BMhw/?taken-by=karenhsiao
https://www.instagram.com/p/BHnHJcnjPYN/
Freelance artist Edward Kraatzii posted sneak peek pieces of a work in progress on Instagram he will be bringing to SDCC.  All we know so far is it is Star Wars themed.
https://www.instagram.com/p/BHnhKZqgQGp/?taken-by=edwardkraatzii
Outer Rim News reports that Santa Cruz will be bringing five SDCC exclusive Star Wars skateboard each selling for $100.  They will also be giving out free posters while supplies last. They can be found at booth #2913.

Monkey Minion Press has posted a preview on Instagram of another print headed to SDCC.  This one is their Science+Nature Space Probe.
https://www.instagram.com/p/BHqhIUsh_vL/?r=1348759637
Alex Ross revealed his 2016 sketchbooks on Twitter as well as a lithograph and they are both beautiful.  They can be found at Comic-Con booth #2415.
#SDCC2016 sketchbooks
Booth 2415
Alex Ross Art booth.#SDCC @SD_Comic_Con @SDCCnerdsattack @morrowchris pic.twitter.com/B7xIVmyonC

— Alex Ross (@thealexrossart) July 7, 2016
#NewGods#JackKirby#SDCC lithograph
Booth 2415@DCComics @CBR @ChuckJonesArt pic.twitter.com/L8Ch5maEEW

— Alex Ross (@thealexrossart) July 8, 2016
Art dealer Sal Abbinanti revealed on Twitter even more more Bill Sienkiewicz lithographs headed to San Diego Comic-Con.
Bill @sinKEVitch booth#SDCC 2016
#1714
"Better than ever " pic.twitter.com/rvWyYU4agv

— Sal Abbinanti (@SalAbbinanti) July 9, 2016
Comic artist Jeff Pina announced on Instagram some Monty Python as well as some Samurai Jack chibi style artwork he will be bringing to SDCC small press booth Q-06.
https://www.instagram.com/p/BHpgeQcA9R-/
https://www.instagram.com/p/BHm3aBNAtam/
Vault Comics posted on Twitter that they will have freebies for Twitter followers as well as exclusives available for sale at their Comic-Con booth #1530.
#SDCC is getting close!!! Don't forget to come by our booth (1530)! We'll have freebies for followers and exclusives for everyone! #comics

— Vault Comics (@thevaultcomics) July 9, 2016
Tokidoki front man Simone Legno posted on Instagram a picturing of a Tokidoki Iron Maiden mashup shirt coming to Comic-Con.
https://www.instagram.com/p/BHqzHW5BJZi/?r=1348759637
Writer extraordinaire Jimmy Palmiotti posted on Twitter that he will be at the Hero booth each day for 90 minutes along with his comic artist wife Amanda Conner working to raise money for charity.
https://twitter.com/jpalmiotti/status/751369540601319424
Comic book artist Isaac Goodhart posted on Instagram that he has two sketches that can be won at SDCC 2016 and that his commission list is now open.
https://www.instagram.com/p/BHn4OCWB8P_/?taken-by=izgoodhart
https://www.instagram.com/p/BHqmLXzBtm8/?taken-by=izgoodhart
Colorist Jeremiah Skipper revealed on Twitter some prints that will be available at SDCC as a joint effort with artist Tom Hodges.
Prints I colored for @hodgesart that he'll have at @Comic_Con! pic.twitter.com/7NX9Od9FeK

— Jeremiah Skipper (@JeremiahSkipper) July 10, 2016
Fat Rabbit Farm is bringing another exclusive to Comic-Con this year and they are previewing it on Instagram.  It's their Forbidden Ice Cream t-shirt and it is available men, women, and kids at booth #4535.
https://www.instagram.com/p/BHlRs_wh5mp/?taken-by=fatrabbitfarm
Author Bradley P. Beaulieu posted on Facebook that the DAW / Penguin Random booth will have free book plates available.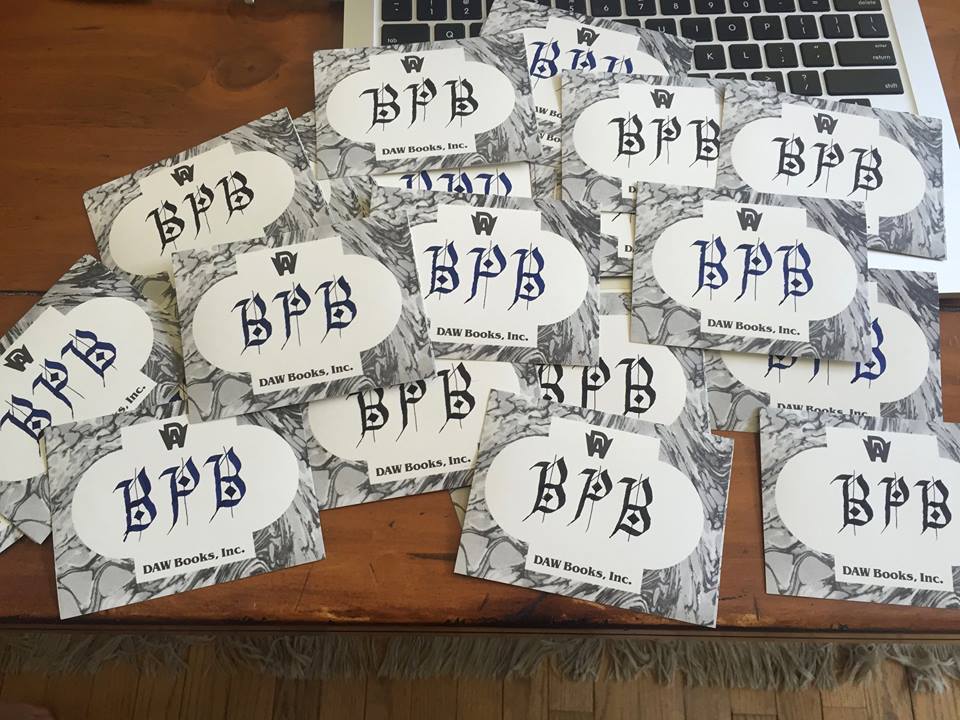 Artist Anthony Petrie showed off some Marvel prints he'll have available at Booth #4716.
https://www.instagram.com/p/BHkTKz6Dxm0/?taken-by=zombiebacons
Artist Bobby Chiu revealed some "Little Plant People" pins available in both gold and black outlines that will be available exclusively at Comic-Con. No word yet on where to pick them up.
https://www.instagram.com/p/BHjyI98DBuE/?taken-by=digitalbobert
Christopher Uminga's Mr. Uminga's Coloring Book of Monsters, Ghouls & Fiends will be debuting at the con. Find it at Artist Alley #BB-18.
https://www.instagram.com/p/BHpeKTRgC6K/
https://www.instagram.com/p/BHnfOtZgP38/
Marvel Studios Head of Visual Development, Ryan Meinerding, will be at the Adi Granov Booth #4607 this year, according to Spirit of the Hero on Twitter. Come meet Meinerding and pick up some Marvel artwork!
Come meet #RyanMeinerding at this year's #SDCC and pick up some #marvel #art. We will be at the #AdiGranov booth! pic.twitter.com/vpxfugctr1

— Ryan Meinerding (@MeinerdingArt) July 9, 2016
Splash Page Comic Art will be at Booth #4400 this year, and they'll have artists like The Walking Dead's Charlie Adlard and DC's Lee Bermejo. Bermejo will be doing sketches with a $300 original art purchase, and Adlard will have sketches available. They'll also be doing signings. You can find more information on Splash Page's website.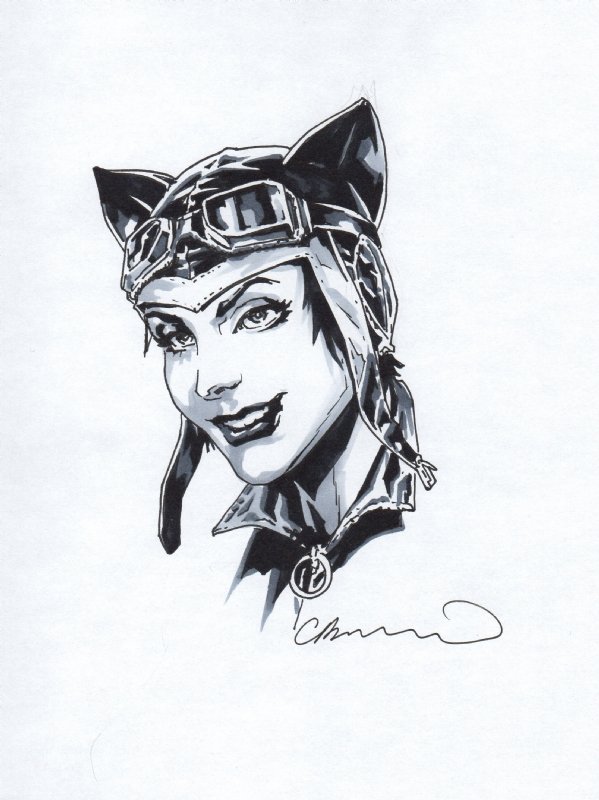 Anything we missed? Let us know in the comments, drop us a line or tweet us at @SD_Comic_Con.