SAN DIEGO COMIC-CON IS A WEEK FROM TODAY! Sorry, we're maybe a little excited to stop writing posts and just get to the fun part already! We're not there just yet though, so we've got news for you on a friendly neighborhood canstruction greeting you at the airport, who will be there for The 100 and Supergirl, some exclusives, a crocheted critter, and much, much more.
Here's a look at the news you might have missed:
Visitors to the San Diego International Airport's Terminal 2 baggage claim will be greeted by a "friendly, neighborhood" surprise: Campbell's is celebrating their first-ever alliance with Marvel Entertainment by bringing a Spider-Man inspired "canstruction" structure to the baggage claim July 18 – July 31st. The piece is made of the new Special Edition Campbell's Spider-Man cans and classic Campbell's Red & White labels.
The CBLDF will have an exclusive pin at San Diego Comic-Con this year, they announced on Twitter. So get offically approved by the Comics Code Authority!
Are you approved by the Comics Code Authority? Get the pin to prove it! #SDCC2016 exclusive: https://t.co/5GBc7SaBY8 pic.twitter.com/F7R07YI5Wk

— Comic Book Legal Defense Fund (@CBLDF) July 12, 2016
Digital PIMP showed off one of their exclusive pins – which features The Flash and Supergirl, as Friends Forever. Pick it up at Booth #1237.
T-minus one week (and one day) until #SDCC ! Here's our other exclusive, the Friends Forever pin! #fullonsandiego pic.twitter.com/Rq993mvDJC

— pimptour (@pimptour) July 12, 2016
Kevin Tong showed off two t-shirts he'll have available at Booth #833.
Here's a first look at my new t-shirts, CAT COFFIN AND ORGAN MOTH available at my #SDCC2016 booth (833) next week!!! pic.twitter.com/qHW178BkzH

— Kevin Tong Illustration (@tragicsunshine) July 12, 2016
If you've been waiting on pins and needles to hear if your favorite cast member from The 100 would be attending this year – well, wonder no more. IGN revealed that the panel will include Eliza Taylor ("Clarke Griffin"), Henry Ian Cusick ("Marcus Kane"), Bob Morley ("Bellamy Blake"), Marie Avgeropoulos ("Octavia Blake"), Lindsey Morgan ("Raven Reyes"), Christopher Larkin (Monty Green"), and executive producer Jason Rothenberg.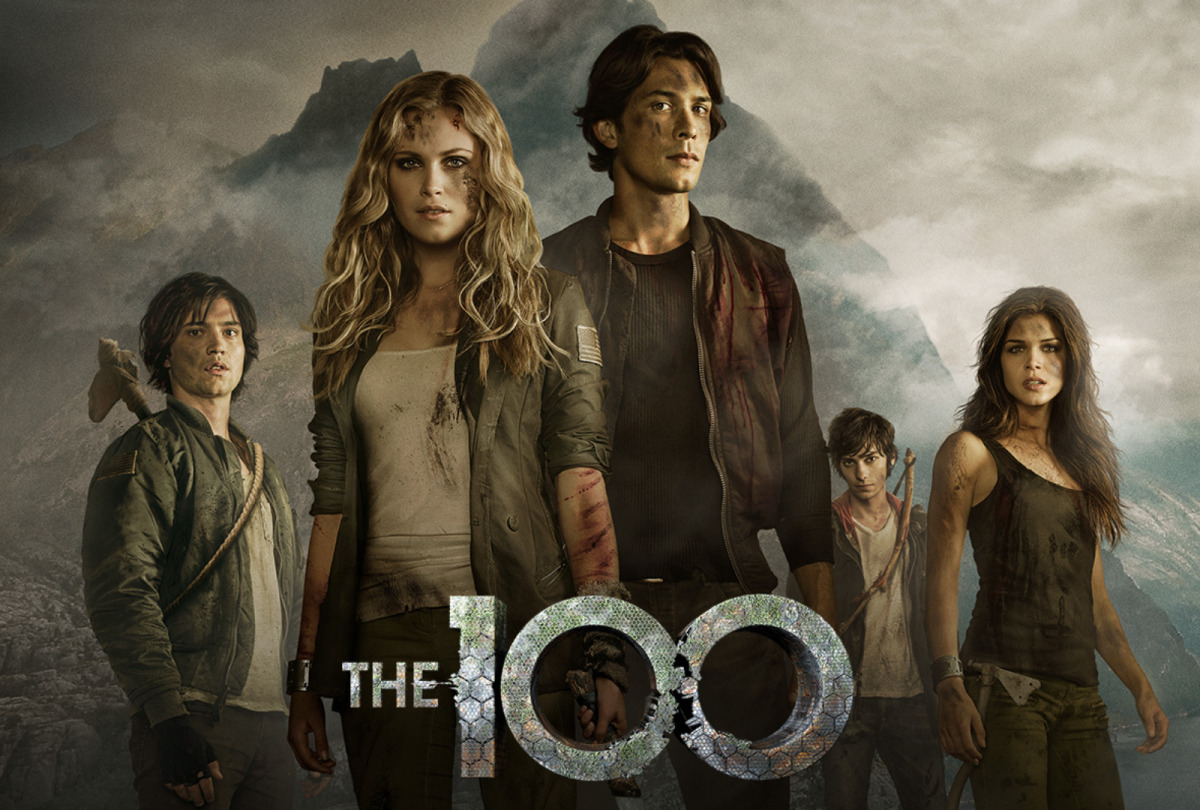 For those heading to the Injustice 2 panel on Friday, July 22 from 12:30PM-1:30PM – ComicBook.com is reporting that two new characters will be revealed.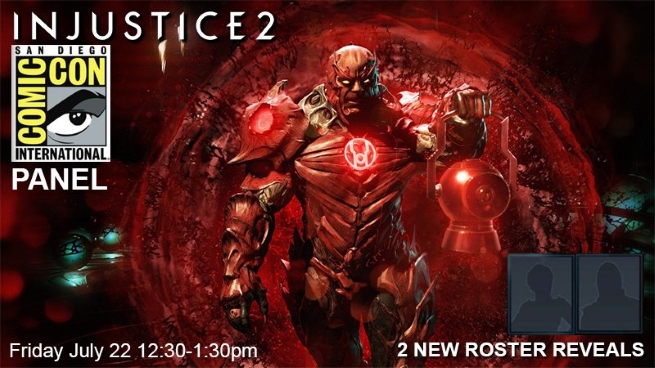 I *might* be free to come down for the first couple days of #SDCC now. The jury's still out, so stay tuned!!

— Doug Jones (@actordougjones) July 12, 2016
Woop woop!! She's so purdy!! I'll be there with ya, Sis! #SDCC2016 #Supergirl https://t.co/qCKAvyWz39

— Chyler Leigh (@chy_leigh) July 13, 2016
Starburns Industries has added some booth appearances to their Comic-Con schedule, including Cameron Esposito and Rhea Butcher.
BREAKING: We're adding a booth appearance by @cameronesposito and @RheaButcher to our lit🔥 Thursday slate! #SDCC2016 pic.twitter.com/WgwKP8SzLq

— Starburns Industries (@StarburnsInd) July 13, 2016
Hyperactive Monkey revealed another Comic-Con exclusive, in Al "Kabong" Leong. Each resin figure is signed by Leong as well as Hyperactive Monkey, and will retail for $60. Limited to 20 pieces.
https://www.instagram.com/p/BHyn-QyDogE/
https://www.instagram.com/p/BHyhj2xDvvH/
https://www.instagram.com/p/BHydqQ5gATb/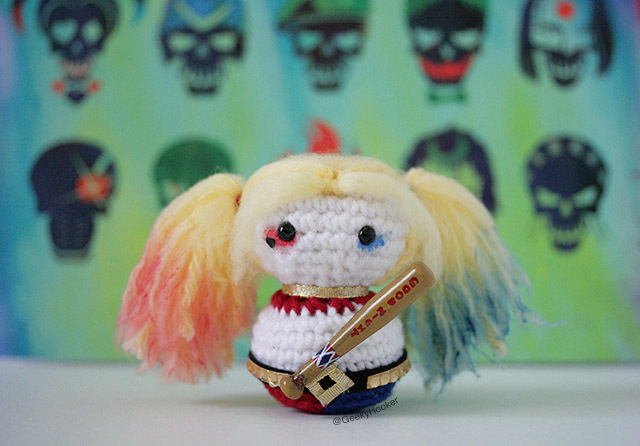 Our friends at UCC Distributing will have a special deal going on at San Diego Comic-Con this year. Buy either of their Steven Universe sets, and receive a free exclusive Steven Universe jumbo plush! Stop by Booth #700.
https://www.instagram.com/p/BHycrrThILd/
Head to Booth #4851 to pick up these Artist Edition pins by Brian Ewing at Comic-Con.
https://www.instagram.com/p/BHyYDXBDemz/
https://www.instagram.com/p/BHySEdJjRkq/
Artist Eva Cabrera showed off a sneak peek of some buttons she'll have available at Comic-Con.
https://www.instagram.com/p/BHyRe9yheBE/
Scott "Fuzzy" Joseph will be doing some art drops around the convention center, so keep an eye out. He posted a preview of some cards on Instagram.
https://www.instagram.com/p/BHyL8FyDf_c/?taken-by=fuzzyjoseph
https://www.instagram.com/p/BHyH7aPgMdz/
Martin Hsu has a lot going on at Comic-Con this year, as he unveiled a look at the Dragon's Keep #1-#8 figures, available at Booth #4530.
https://www.instagram.com/p/BHyG5NshaSt/
Long Vo revealed that Jeffrey Cruz and Edwin Huang will be offering sketches at the UDON Entertainment booth this year.
https://www.instagram.com/p/BHyGXEOh6Kw/?taken-by=vostalgic