Which Disney and Nickelodeon shows will have signings at Comic-Con? What adorable thing has Patrick Ballesteros conjured up from his imagination that you're going to need to own? How many prints can we fit into one Under the Tents? The answers to those and more!
Here's a look at the news you might have missed:
Brand new #DickTracing zine available at my booth at #SDCC. Booth 5502. You give me money. I give you Dick. pic.twitter.com/BQGSQkbxtg

— Alex Pardee (@alexpardee) July 9, 2016
Penn Zero co-creator Sam Levine announced on Twitter that there will be a Penn Zero poster signing session on Friday after the panel — and while the location is currently TBA, it's likely to be in Sails.
https://twitter.com/Sam_Levine/status/751800556285419522
SpongeBob SquarePants alumni Vincent Waller confirmed on Twitter that the show will not be at SDCC but will be having a signing on Sunday at the con, and it sounds like the rest of the SpongeBob crew will be along for the ride.
We're doing a signing on Sunday at SDCC. No panel this year.

— Vincent Waller (@VincentWaller72) July 9, 2016
Kathleen Smith, author of The Fangirl Life, recently tweeted out she will be providing several signed copies of her book to be auctioned off at Wayward Cocktails.
Signing books to auction off at #WaywardCocktails at #SDCC! These ladies are amazing. @SuperWiki pic.twitter.com/0KpS6gFNGv

— Kathleen Smith (@fangirltherapy) July 8, 2016
Fans of artist Charlie Adlard who were wanting to get a commission might have to find him at a different con this year. Charlie will only be doing signings at SDCC according to his tweet to a fan.
sorry won't have time for commissions I will sign at some & will be able to do quick sketches at others. Full details soon

— Charlie Adlard (@CharlieAdlard) July 9, 2016
Brittney Lee took to her Instagram account to show off these unique coasters that she will be making available at SDCC.
https://www.instagram.com/p/BHnrl14A6Xm/
Shirt collectors won't want to miss the "Ophelia" shirt that Camilla d'Errico. will have at her booth #4723! From the sounds of her Instagram post, she will have more shirt designs available.
https://www.instagram.com/p/BHoA-bQgeEm/
More news about prints available at SDCC, this one comes from Diana Levin via Instagram.
https://www.instagram.com/p/BHp1XskBv49/
Comic Hero University recently posted a photo on Instagram of the Ed Benes SDCC exclusive variant. They will also be taking pre-orders starting Sunday that will be shipping on Monday, July 25.
https://www.instagram.com/p/BHpp5JWDoup/
Carla Wyzgala will be debuting the Sailor Pin Ups in print, poster, and originals form. You can find these gorgeous ladies at table AA-16 during SDCC.
https://www.instagram.com/p/BHpnLBch-yE/
Looking for a unique Star Wars piece to take home from SDCC? Check out what Lee Kohse will be offering exclusively at table GG-05!
https://www.instagram.com/p/BHpkirnh2zr/
https://www.instagram.com/p/BHpj4wDhiur/
Another Comic-Con exclusive to be found at Hsu's Booth #4530 is this 'Midnight' piece by Jeremiah Ketner.
https://www.instagram.com/p/BHk19H2hQjS/
antiss comics will be selling Midnight #1 sketch variants. You can buy them blank ($10) or buy it with a sketch ($50) according to their Instagram post.
https://www.instagram.com/p/BHpenHfDtjH/
Comics Never Stop will be handing out a free publication in both Small Press Table M-11 and M-12, as well as in the Gaslamp. So go grab one!
https://www.instagram.com/p/BHlIY8ijhC3/
In other giveaway news, Crash Boom Designs will have these stickers to find all around the convention center. You can find more information on her blog.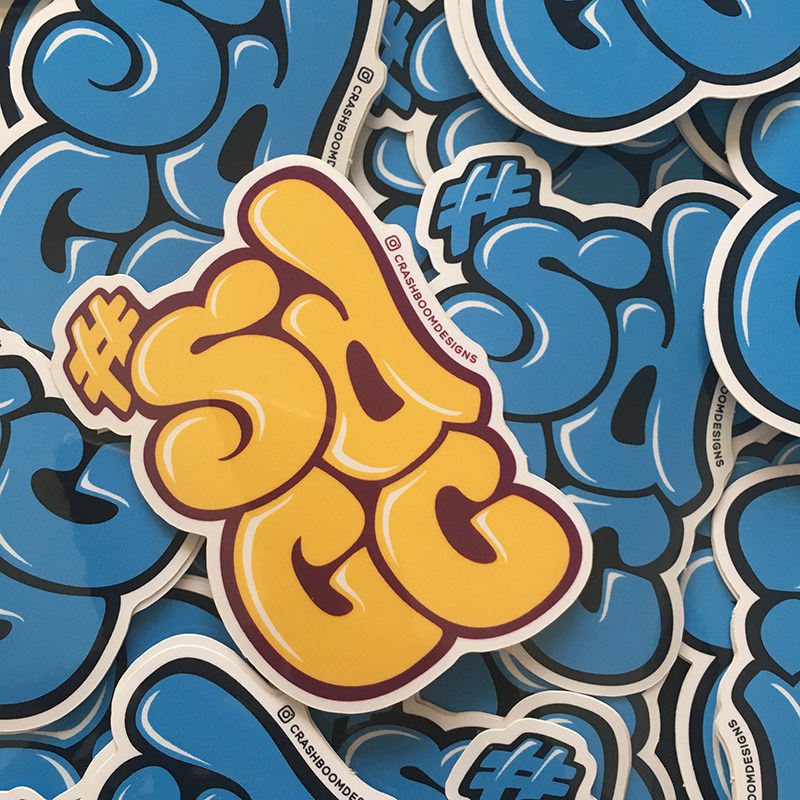 Liana Hee unveiled an adorable piece that will be available at the con, and promised to have new merchandise, many originals, and her Mini Mermies book — all at Small Press Table O-03.
https://www.instagram.com/p/BHkyyrfBTPh/?taken-by=lianahee
https://www.instagram.com/p/BHkvcW0B7jg/
As you wish. You're going to want to get your hands on this adorable Patrick Ballesteros The Princess Bride print, which will be available at Artist Alley #DD-8.
https://www.instagram.com/p/BHkd6CrDxo3/