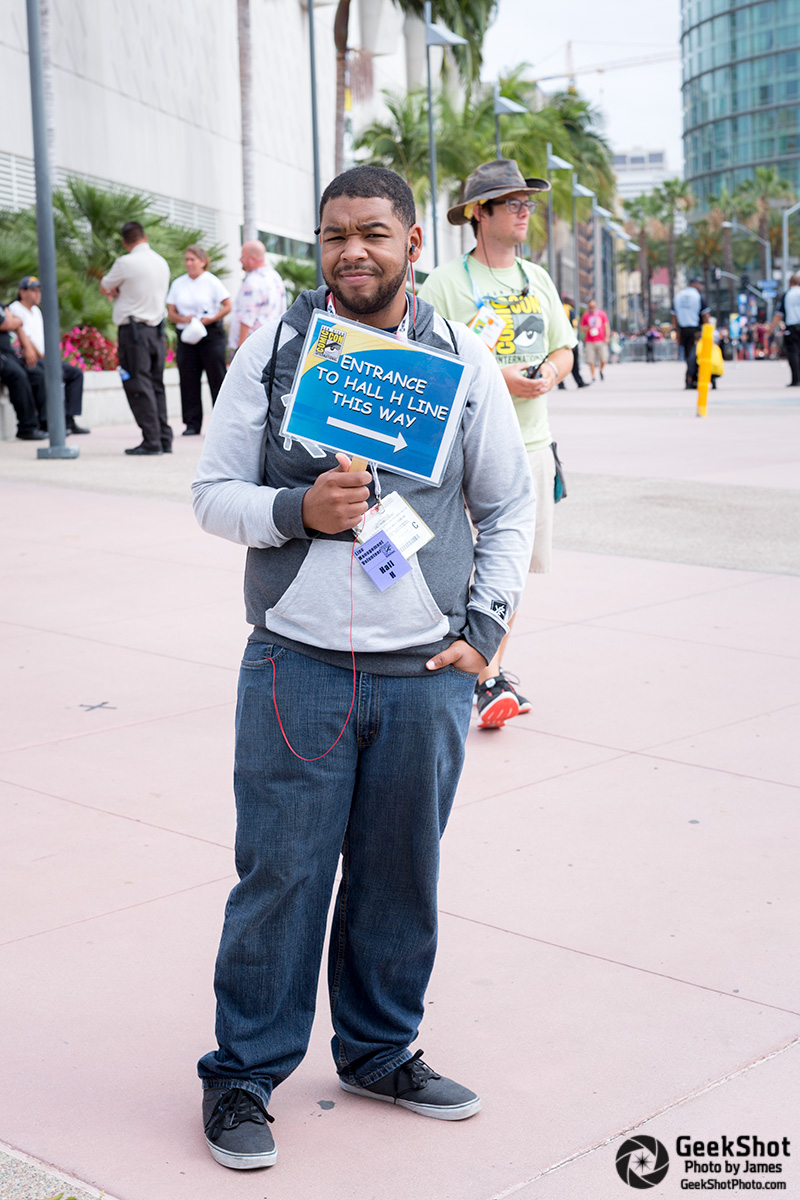 With yesterday's first San Diego Comic-Con 2017 badge contest, it might be time for us to awaken from our Odinsleep — especially now that we have the first news for volunteers.
If you've been dreaming of being one of the most integral parts of San Diego Comic-Con – or if you simply want to yell "Walk, don't run!" to Comic-Con attendees and have them actually pay attention – then listen up, because the volunteer interest list for San Diego Comic-Con 2017 is officially open.
You can sign up now, by going into your Member ID and clicking on the "Volunteering" tab and following the instructions there.
This interest list does not guarantee that signing up will grant you a volunteer badge at Comic-Con. Instead, it's simply your way of telling Comic-Con International that once volunteer registration opens up at some point in 2017, that you'd like to be notified to try for a remaining badge.
Returning volunteers will get first dibs at volunteer badges during Volunteer Registration, and do not need to sign up for the interest list.
Will you be signing up for the Volunteer Interest List? Let us know in the comments.