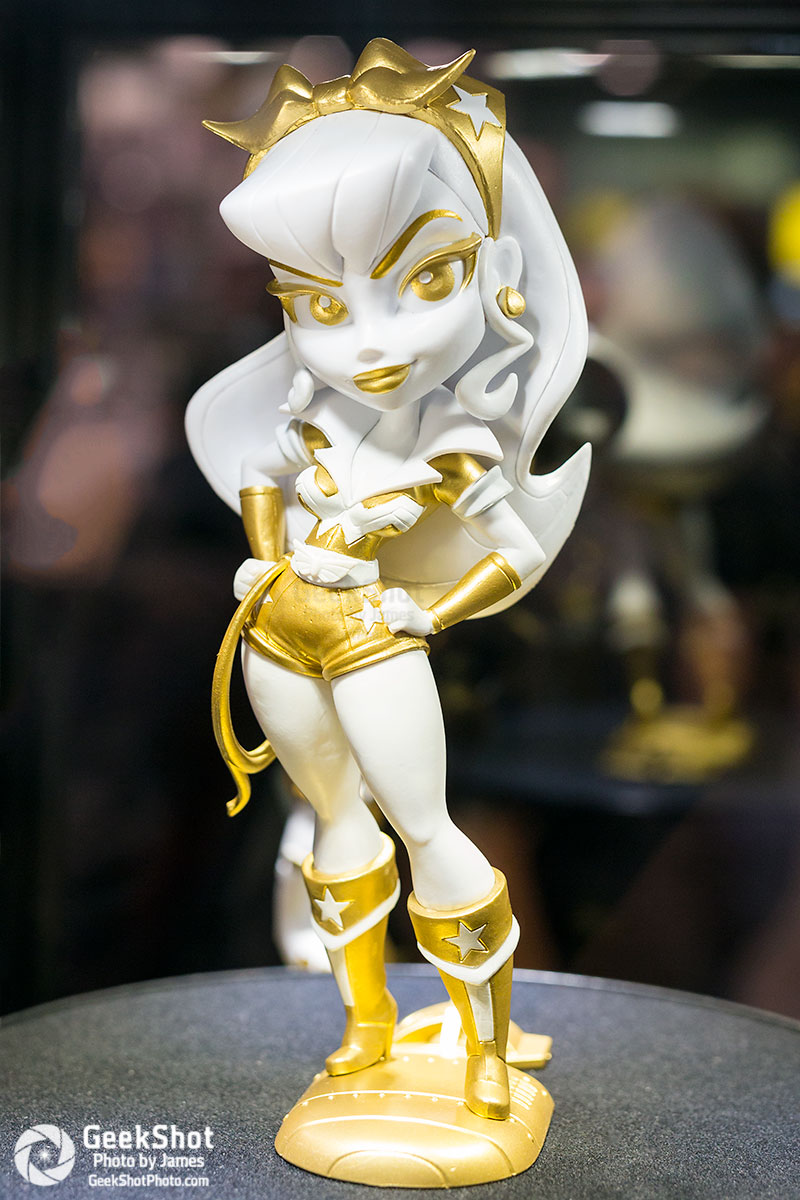 Cryptozoic Entertainment jumpstarted this year's San Diego Comic-Con exclusives season with the very first pre-sale of the year — for their gorgeous DC Comics Bombshells Golden Goddess Series. The pre-sale for the first 50 of the limited 250 sets sold out in minutes, though you'll still be able to get your hands on a set if you hurry to Booth #115 during the show, so all hope isn't lost.
We spoke with Cryptozoic's Associate Product Manager Kyle Wlodyga about the behind-the-scenes making of the exclusive set, as well as what else might be on the horizon for San Diego Comic-Con.
SDCC UBlog: At WonderCon, we got a look at the DC Comics Bombshells, the Golden Goddess Series, and they're gorgeous. How did that design come about?
Wlodyga: First of all, thank you so much for the kind words! We're really excited about the Golden Goddess Series. In terms of design, we are extremely lucky to work with some amazingly talented people. Pedro Astudillo does the original design for our DC Bombshells 7-inch figures and Anders Ehrenborg does the sculpting. So, we had some fantastic base figures to work from when it came to designing these variants. The idea for the Golden Goddess variants came from Wonder Woman's ties to Greek mythology. We looked at classical Greek sculpture for inspiration, specifically the Venus de Milo. I'm the art history nerd around here, so I try to bring that background into our products whenever I get the chance. After we did the Golden Goddess treatment on Wonder Woman, we knew we had something special, and gave Harley and Catwoman the same treatment. Once we saw all three together, we knew we had to produce these variants!
SDCC UBlog: How do you decide which items – like the Golden Goddesses – are San Diego Comic-Con exclusives, rather than just regular releases?
Wlodyga: We are all fans and collectors ourselves, so basically, we start by asking ourselves, "What would we want?" We also try to offer something that isn't necessarily expected. For exclusives, we choose products that we think fans will want, but may not be right for regular retail distribution. It gives us the chance to make something really special, just for our fans and collectors. We also limit our exclusives to help support the brand as a whole. For example, the Golden Goddesses are extremely limited variants of our Series 1 DC Bombshell figures, but the core, full-color versions are currently in wide release and at many retailers.
SDCC UBlog: Walk me through your process for San Diego Comic-Con. How early do you start planning for the convention? How long does it take to go from concept to creation?
Wlodyga: While it varies depending on the product, we sometimes start the initial planning as early as November of the preceding year. We always have a flow of new ideas for products and variants going through the office. So, sometimes we save some of those ideas for a time that we can better execute them, like for SDCC. Once we settle on a solid idea, our in-house designers make concept art, which then has to get approved by the licensor. Next, we sculpt it and get it prototyped, tooled, and produced. It's quite the process, but that makes it that much more rewarding when we see the finished product. We've been working on the physical versions of the Golden Goddesses since about January of this year.
SDCC UBlog: I know you'll be debuting a few things at the convention as well – like the Streetfighter Knockouts, the Series 2 DC Bombshells, and the Series 2 DC Lil Bombshells. What are you most excited about with those?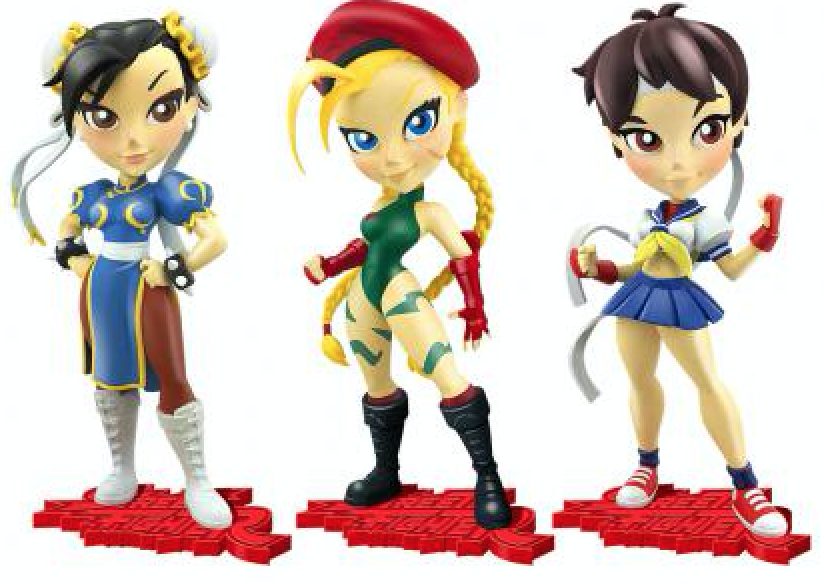 Wlodyga: We're excited about all of these new products for different reasons. We've had a Street Fighter II arcade cabinet in our office since Cryptozoic was founded, so we're all huge fans of the series. We are really thrilled to be able to add Street Fighter to our line of vinyl collectibles. With the DC Bombshells, we received overwhelming feedback from our fans in response to the 7-inch versions and the Lil Bombshells. The new lineups were all heavily requested, so with Series 2 we're giving fans more of what they want. There are even some characters from the DC Bombshells universe that have never had figures before, so we're really happy to have the opportunity to be the first to offer products based on those characters.
SDCC UBlog: Can you tease anything else you're working on for the convention?
Wlodyga: I can neither confirm nor deny the possibility that we have more exclusives in the works, or that we will be announcing them soon, if at all. Who knows? You'll just have to keep an eye on our social media channels!
Will you be heading to Booth #115 to get your hands on Cryptozoic's exclusives and debuts? Let us know in the comments.