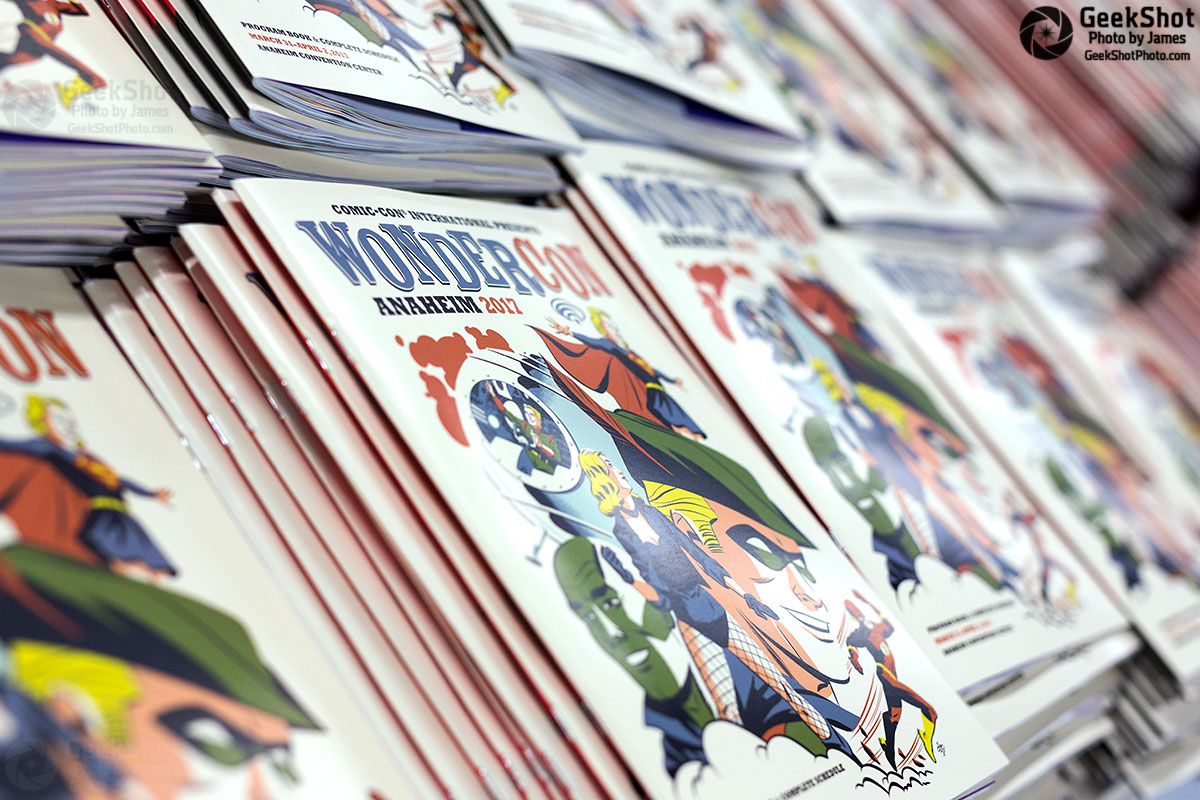 Welcome to the GeekShot Photo Exclusive Series. This will be a regularly recurring post featuring cool, interesting, or just plain awesome moments we have captured during San Diego Comic-Con and WonderCon over the years. Each post will include a photo by Beth or James of GeekShot Photography. We may include a short story about the photo, but sometimes we'll just let the photo speak for itself.
About This Photo
The stack of WonderCon 2017 Program Books at badge pickup.
WonderCon definitely has one thing over San Diego Comic-Con. Less.
Less stress, problems, decisions, rushing, crowds… you get the idea. This doesn't mean that it's not a good convention, it's just not as big and demanding.
Sunday morning I had plenty of time to wander through Hall D to check out lines for updates. I took advantage and also got some photos of things to use here on the blog. I wasn't looking for something to capture that would be used for this post though. But I found it with these stacks of program books.
I've tried to capture a photo like this before at cons, especially SDCC. But they usually don't work out. I'm glad I had the time to get this one and I'm happy with how it came out.
Did you find time for something you usually don't at WonderCon? Let us know in the comments.
You can see all of the previous posts in this series here.
This photo is copyright (All Rights Reserved) by Beth and/or James Riley of GeekShot Photography. It may not be copied, reposted, published, or used in any manner without their written permission.