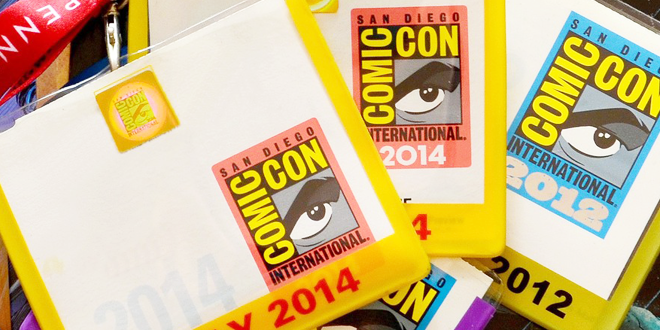 In news that should be a surprise to no one (but is still news), Comic-Con International confirmed today what has basically been the policy for years: That there will be no Badge Resale of returned badges for San Diego Comic-Con 2017, meaning if you don't have a badge by the time Open Registration sells out this weekend, you're not going to Comic-Con.
From the Toucan Blog, here's the exact wording:
Q: If I am unable to purchase a Comic-Con badge on April 8, will there be another sale?

A: There will not be another sale. If you are unable to purchase a badge, we encourage you to try again in 2018.
The last Badge Resale occurred in in 2013. Beginning in 2014, according to CCI, there just haven't been enough refunds and cancellations to hold the sale again. When badges are this hard to get, and demand is this high, most want to hold onto their golden ticket. Here was the reasoning, circa 2014:
In past years Comic-Con International has been able to hold a sale of returned and unallocated badges in June. Unfortunately, due to an extremely low rate of refunds and cancellations this year, we are not able to hold a resale of Comic-Con 2014 badges. Thank you for your support and understanding.
There's still a very faint glimmer of hope for those hoping to attend SDCC 2017 who aren't lucky this weekend, though. There are a few contests, like the IDW one announced today, which will send lucky grand prize winners to the convention. For everyone else — make sure you're signed up for a Member ID so that you're eligible to participate in 2018.