If you tuned in to last night's SDConCast podcast with our special guest Patrick Ballesteros, you were treated to both fun stories about the wonderful world of art, and a first look at Ballesteros' first San Diego Comic-Con exclusive print for 2017.
For those who don't know, Patrick Ballesteros is the creator of amazing art, like his Punny Sweater series or his 25 Cent Wonders collection, which features kid versions of some of your favorite characters, riding old-school mechanical rides like you used to find outside grocery stores, are both unique and playful.
His first San Diego Comic-Con exclusive for 2017 features Cruella de Vil from 101 Dalmations, and is titled "It's a Cruella Summer".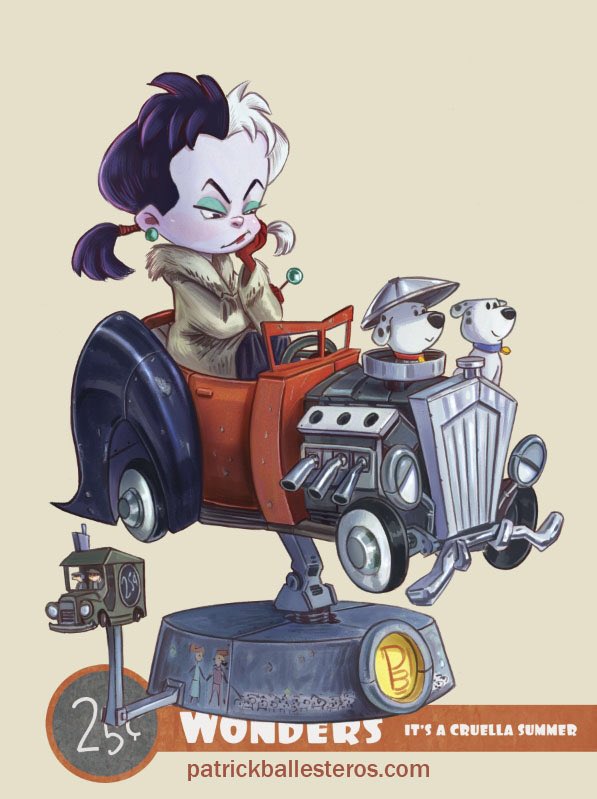 Each 6×8 print (with rounded corners) is a limited edition of less than 100, and is signed and hand numbered by Ballesteros. You can pick it up at Artist Alley Table DD-08 for only $12.
You can find more of Ballesteros' work on his website.
Will you be picking up this print at San Diego Comic-Con 2017? Let us know in the comments.