Get ready to rev your engines, because here at The San Diego Comic-Con Unofficial Blog, we've got a few big announcements that we're excited to share with you.
Let's get the bad news out of the way first: Enchantment Under the SDCC is on hiatus for 2017, while we fine-tune it in the shop and figure out how to install a better engine (and also to clone ourselves to be able to do more work).
Now onto the good news: Fear not! We love getting to meet our readers every year and spend time talking to you face-to-face, so we're taking things back to basics this year, with a more intimate experience and the sequel that no one expected (and maybe that no one wanted?): 2 Blog 2 Furious.
We'll be taking over McFadden's Restaurant and Saloon (731 Fifth Ave, easily within walking distance of the convention center) on Wednesday, July 19 from 7PM-11PM (and maybe later!) for the Official Unofficial Blog Meet-Up. Entry is free, and first come/first serve. So stop by, have a drink, say hello to the UBlog and to fellow readers, and just have fun! It's a great alternative if you didn't get a Preview Night badge, or a fun way to cap off your evening even if you did. We really hope you can swing by, and we'd also appreciate if you could let us know on this Facebook event page if you plan to attend, so we can gauge interest.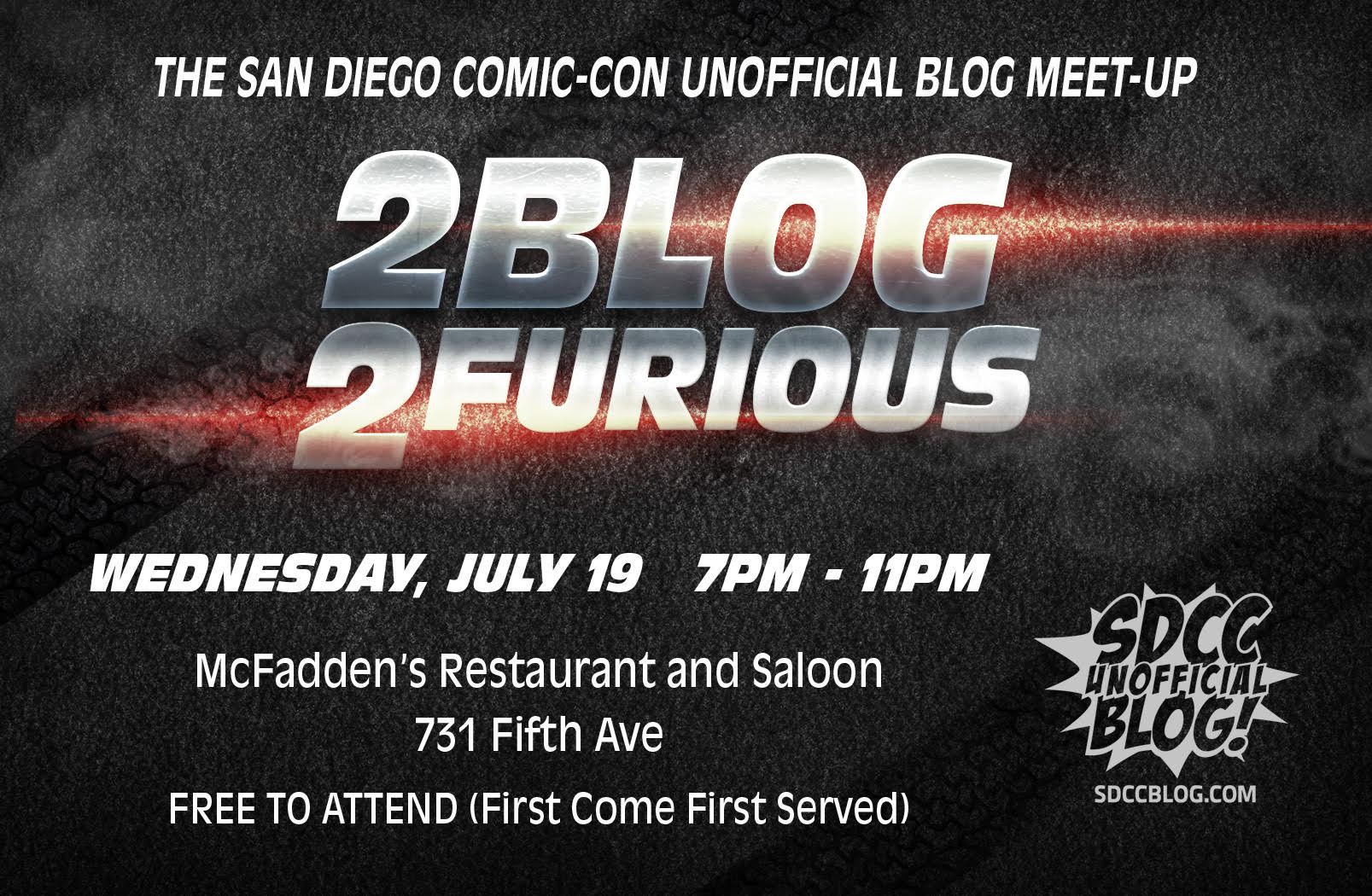 "But what about prizes and giveaways?!" you ask. Well, don't worry, that's still happening too (just not at Wednesday night's meet-up)!
Adventures of Prize Mule will be out in force this year — and OG Prize Mule is getting some new friends (including Gary the Dragon, but no one likes Gary, so we don't talk about him much) to help deliver all kinds of goodies to you around the convention. Simply watch our Twitter during SDCC, or follow along with the #AdventuresOfPrizeMule hashtag — when a Prize Mule posts that he/she is somewhere, find him/her, and you win! And there will be a lot of chances to win.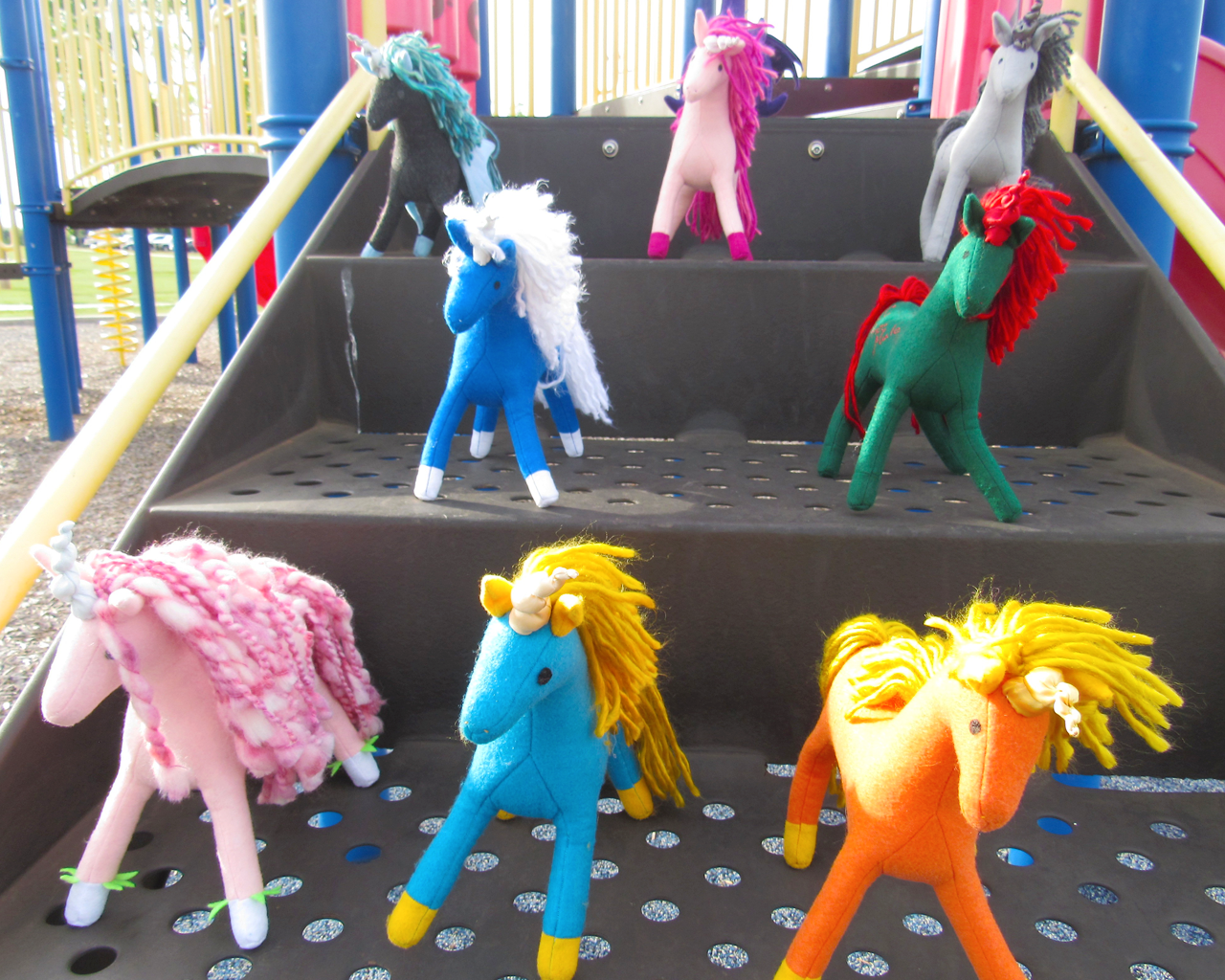 We'll be giving away prizes from all kinds of amazing companies, including Viz Media, Factory Entertainment, Toddland, The Ninjabot, and many more still to be announced. And yes, the Hasbro FastPass is also back this year!
To kick off the season of the Prize Mule, we're also giving away something right now: The Royal Crown Of King Robert Baratheon Limited Edition Prop Replica, courtesy of our friends at Factory Entertainment. The Game of Thrones metal crown prop is stunningly accurate, and was created using a direct casting of the original screen-used prop. The replica includes a specially designed iron sword motif display stand, and includes an individually numbered plaque medallion cast in metal. You can enter below to win one, or snag one now on Factory Entertainment's site.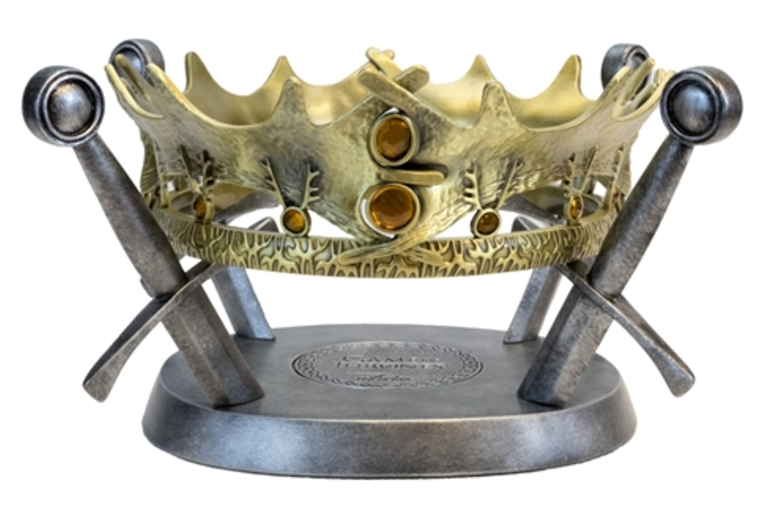 Each member of the UBlog team has their own Prize Mule, so that we can do as many giveaways throughout San Diego Comic-Con 2017 as we possibly can. So keep your eyes peeled throughout the con — just watch out for Gary.