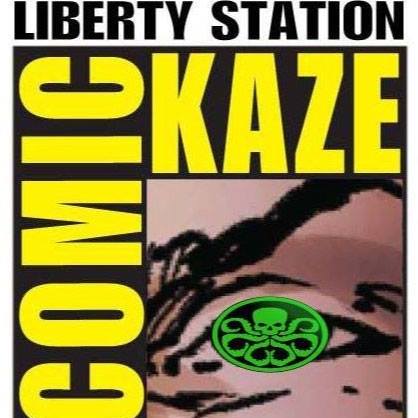 Becoming an exhibitor or an artist at San Diego Comic-Con can be difficult — the waiting list sometimes takes years, which can unfortunately leave a lot of talent without a place to showcase and sell their work as well as interact with fans during the convention.
Comickaze Liberty Station would like to change that. Owner Robert Scott announced that he is committed to giving budding artists a chance to showcase their work, sell, meet fans, take commissions, and network. He is extending this opportunity to any artists who were unable to score a space in SDCC's Artists Alley this year by hosting his own inaugural Comickaze Artists Alley.
According to Scott's LinkedIn post:
Comickaze Comics Books and More will host our First Annual Comickaze – Liberty Station – Barracks 15 Artists Alley at Arts District Liberty Station!! Free to the public and open to any Artist or Publisher unable to get space at San Diego Comic Con International 2017 and who would like to have a pop-up space to meet their adoring but non-badge wielding fans! Artists and Publishers should message us ASAP place a deposit to reserve their spot(s).
According to Bleeding Cool, Comickaze has enough space in its location to cover at least eight artists with six-foot tables. Outside on their uncovered patio, they can accommodate at least eight more artists, also with six-foot tables. They're asking for a nominal fee to cover tables, chairs, and an EZ-Up for the uncovered patio (upon request).
The event is free to the public, and like most offsites, you don't need an SDCC badge to attend (although having one will score you a 10% discount in the store). It runs from 11AM – 6PM PT Thursday through Sunday of SDCC. You can also keep tabs on the event, including which artists are participating, by following their Facebook Events page.
Any interested artists should contact Mr. Scott immediately to make arrangements and reserve a space.