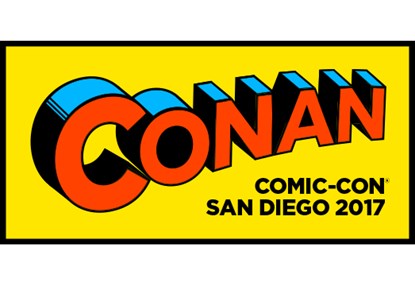 It was one of the best offsite experiences of the last two San Diego Comic-Cons  — and it's also one of the hardest tickets to get.
Conan returns to the Spreckles Theatre Wednesday, July 19 – Saturday, July 22, and tickets are now available through 1iota.com.
It does ask you to enter your Member ID or code as in years past – and Comic-Con International has begun to e-mail the secret code. If you already submitted, you can "Edit" the request to add it in (and if you don't have an "Edit" option yet, wait until you receive a confirmation e-mail that they received your request, and then try.
However, in years past, those who left these spots blank still got tickets, so if you don't receive the e-mail for any reason, all hope is not lost.
Just like last year, the process to score the free taping tickets is basically a lottery. You'll enter your information for each date that you want, as well as a quantity of tickets 1-4 — and if selected, 1iota will send you an e-mail to claim your free tickets. We have been informed that ticket confirmation e-mails will go out "next week".
For the past two years, Comic-Con International has eventually sent out a code (usually about an hour after they go live) – but from what we've seen on Twitter, lots of people have gotten tickets without the code, which may mean it's effectively useless. This could always be the year that changes, and in the past, you've been able to edit your request to add in the code after they finally send it out just in case, but if you opted out of receiving e-mails — all hope is not lost.
Last year, the site kept ticket requests open for about 14 hours before closing it.
If selected, you'll need to stop by the venue on the day of your show to pick up the physical tickets and find out your seat assignment. Your entire party needs to be present to pick-up your tickets.
If you're not selected, standby wristbands will be given out at 8AM each day — but standby is not guaranteed.
Not much is currently known about this year's guests, but considering this year's Funko Pop! line-up, it seems safe to guess that Game of Thrones and Justice League (and maybe even Star Wars) all have potential to be in attendance.
Each attendee at the Conan tapings will also receive an exclusive Conan Funko Pop in this year's variants, which include The Flash, a White Walker, Spider-Man, and a Jedi. [UPDATE] According to the press release, there will be a fifth Conan Funko Pop!, entitled "MonoConan", which "will only be available through activations and giveaways taking place in San Diego". Additionally, "while the bulk of the figures will be given away to live show attendees, fans will also have a chance to obtain one of the figures through social activations and sponsor & partner programs. Supplies are limited, and details will be posted on the Comic-Con website." It sounds possibly like a booth giveaway to us for MonoConan, plus the possibly return of the giveaways at the Manchester Grand Hyatt, but stay tuned. Here's a look at MonoConan: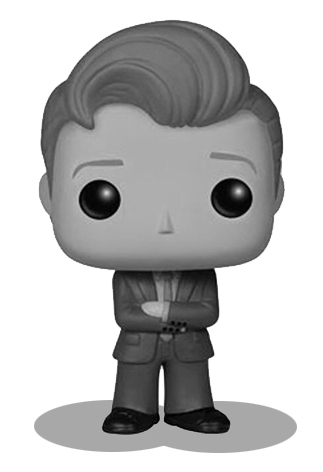 Here's a look at the four Funko Pop! figures to be given away at the tapings: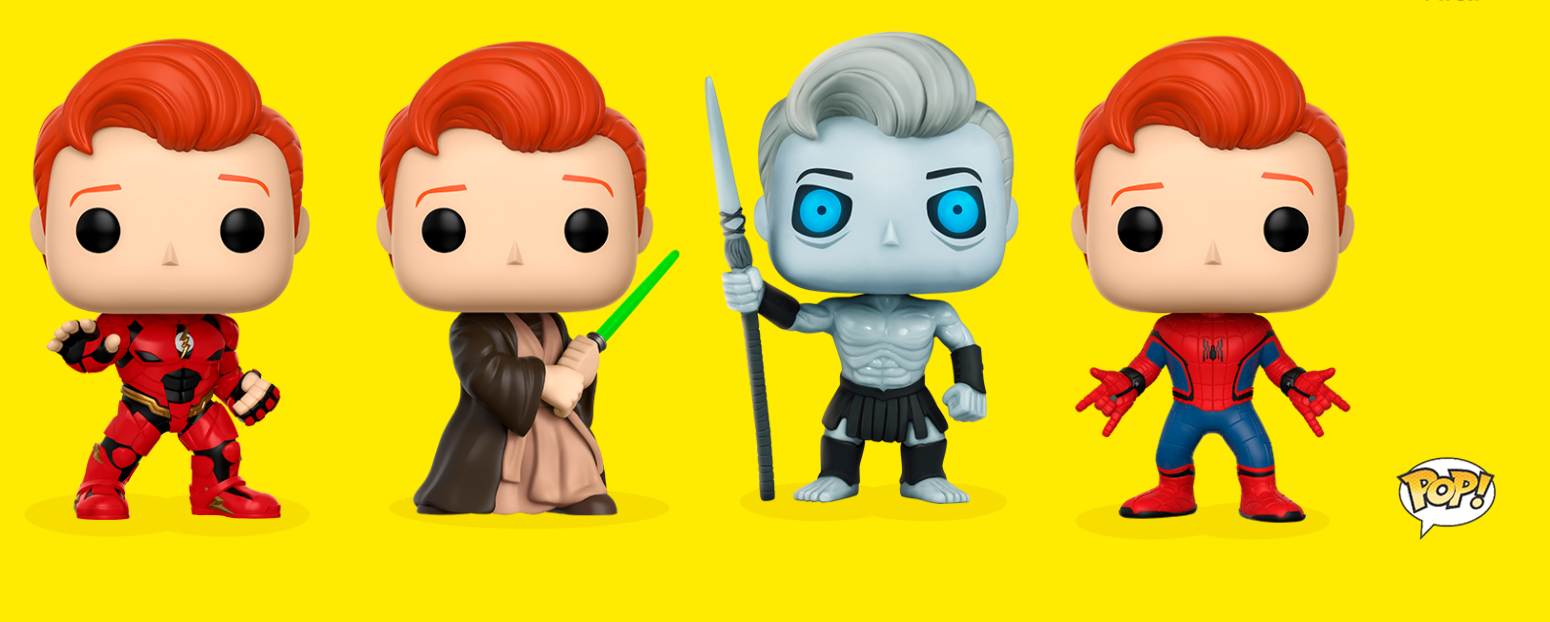 You can register now for the Conan shows through 1iota.
Are you trying for Conan tickets? Let us know in the comments.