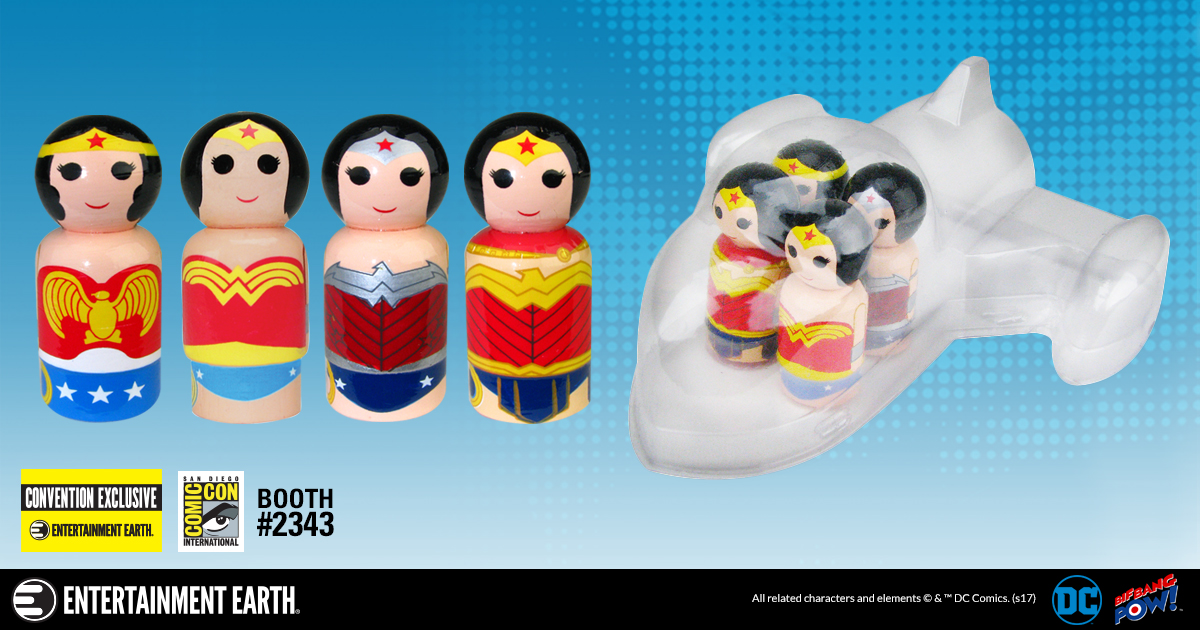 For over 75 years, Wonder Woman has been capturing hearts, whether as a comic book staple, a prominent cartoon figure, a live-action television star, or in this year's live-action feature film. With each phase, Wonder Woman connects with fans of all shapes, sizes, ages, and genders – many holding dear the version of Diana that they first encountered.
But this year, Bif Bang Pow! gives fans a limited-edition collectible that celebrates the many Amazon Princess looks we've come to love throughout the years with a Wonder Woman Evolution Pin Mate Wooden Figure Set with Invisible Jet – debuting at San Diego Comic-Con for $24.99.
The Wonder Woman Evolution Pin Mate set includes four 2″ retro-style Pin Mate wooden figures, featuring Wonder Woman through the eras of her memorable legacy: Golden Age Wonder Woman (#36), Silver Age Wonder Woman (#19), New 52 Wonder Woman (#37), and Rebirth Wonder Woman (#52). Each figure fits inside her Invisible Jet, which is also included in the set, and each is highly detailed with bright beautiful colors all the way around the figure.
Help celebrate the incredible, groundbreaking years of this important and revolutionary character by being one of the lucky people who own this limited production of 1,200 figure sets – each uniquely numbered with the production run number on a holographic sticker. It is sure to be the envy of everyone you know, and did I mention it's a limited edition? You need this set!
The first opportunity for fans to grab this limited-edition item will be at San Diego Comic-Con on July 20, 2017 in the Entertainment Earth booth (#2343)!
Not attending San Diego Comic-Con 2017? *Pre-order the WONDER WOMAN™ Pin Mate Set at Entertainment Earth now!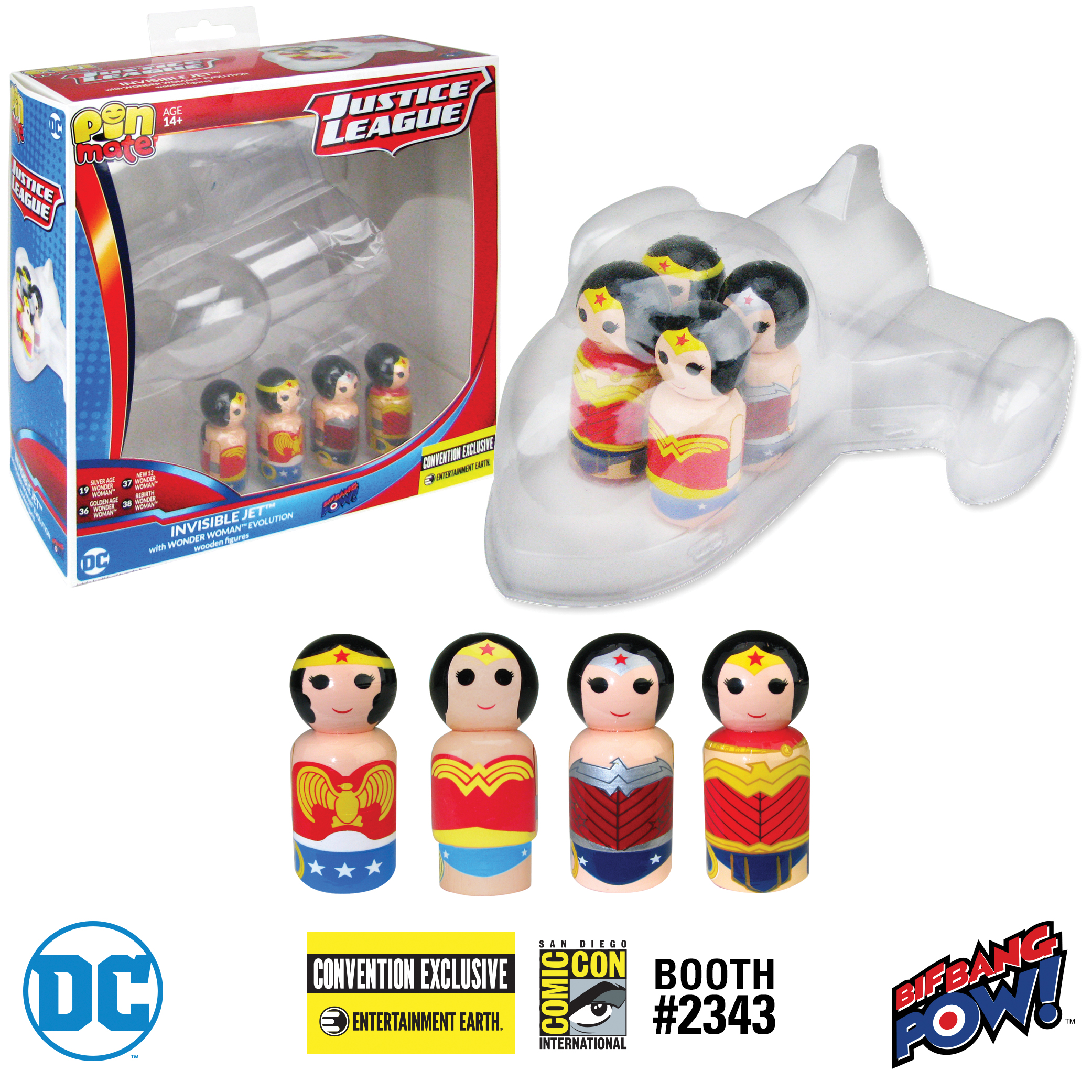 *(NOTE: This item will first be sold during San Diego Comic-Con 2017 at Entertainment Earth Booth #2343. If supplies remain after the show, pre-orders will be filled and shipped to you then – in August 2017.)
Continue to check Entertainment Earth for the latest convention exclusive news.