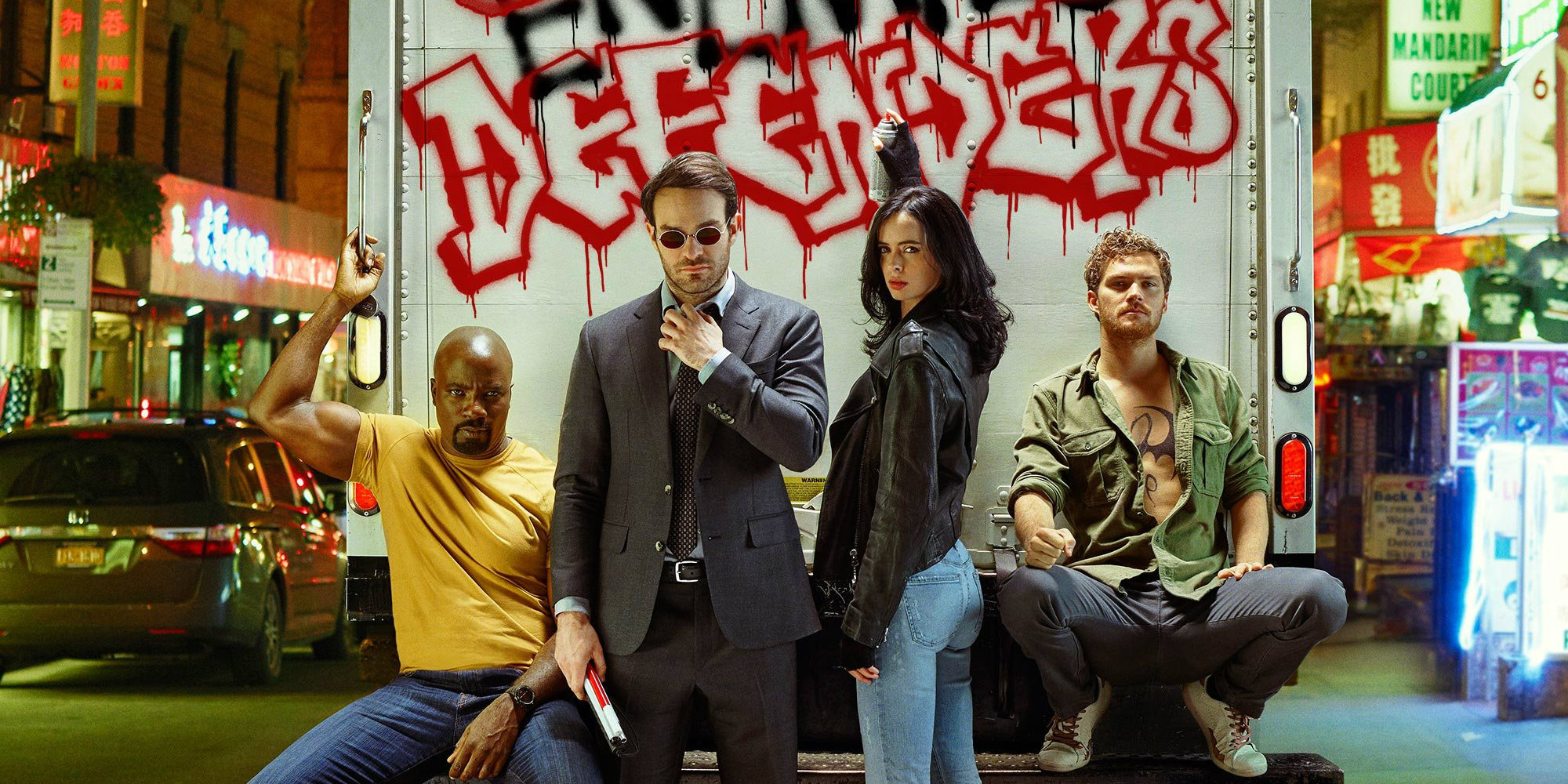 Marvel's television division is shaking things up a bit at San Diego Comic-Con this year, with several new series (and some returning animated ones). The biggest news, though, is that Marvel's Agents of S.H.I.E.L.D. won't be represented for 2017.
What will be in attendance, though, is the previously announced Legion on Thursday and The Gifted on Friday. Then, also on Thursday, attendees can look forward to Marvel's Inhumans, where you'll "meet the cast and see exclusive footage from the show". The panel isn't long enough for a full screening, though, so you'll likely have to wait for the September 1 IMAX event to catch it first.
Also on Friday is Marvel's The Defenders, which will see the team together for the first time. In Hall H from 5:15-6:15PM, you'll find Charlie Cox, Krysten Ritter, Mike Colter, and Finn Jones (plus "guest stars galore") as they offer a glimpse into the upcoming series on Netflix. It's also worth noting that there will be a signing event for Marvel's The Punisher on Friday – which makes cast for that showing up pretty much confirmed.
Finally, Saturday and Sunday will see the usual Marvel animation panels, with Marvel's Spider-Man represented, as well as others.
Here's a look at the full panel and signing schedule:
THURSDAY, JULY 20TH
LEGION
5:00 PM – 6:00 PM in Ballroom 20
The fun launches at the Legion panel where cast and producers will have a lively discussion about Season 1 and what's ahead for Season 2 of Legion!
MARVEL'S INHUMANS
6:15 PM – 7:15 PM in Ballroom 20
Marvel's Royal Family storms into San Diego.  Meet the cast and see exclusive footage from the show that will make television history, with the first two episodes premiering exclusively in IMAX® theatres for a two-week window beginning September 1. Then be sure to check out the full series starting September 29 on ABC.
FRIDAY, JULY 21TH
THE GIFTED
3:45 PM – 4:45 PM in Ballroom 20
Join cast and producers as they give fans an exclusive extended first-look at The Gifted, Fall's most anticipated new family adventure series!
MARVEL'S THE DEFENDERS
5:15 PM – 6:15 PM in Hall H
Daredevil.  Jessica Jones.  Luke Cage.  Iron Fist.  Together for the first time.  Join Charlie Cox, Krysten Ritter, Mike Colterand Finn Jones plus guest stars galore.  This is the one you've been waiting for!
SATURDAY, JULY 22ND
MARVEL ANIMATION
12:30 PM – 1:30 PM in Room 6A
Marvel Animation returns for the always action-packed, news-breaking panel where you'll get eyefuls of never-before-seen information and sneak peeks… plus…as always…some surprise guests that'll reveal waaay too much! GET THERE!
SUNDAY, JULY 23RD
MARVEL ANIMATION – MARVEL'S SPIDER-MAN!
10:15 AM – 11:15 AM in Room 6A
It's time to roll out the "Web Carpet," Spidey fans! Because you're invited to the WORLD PREMIERE of Marvel Animation's newest series, Marvel's Spider-Man! Face it, Tigers…this is the ONLY screening you need to see at Comic-Con!
You'll also have a chance to meet the stars of your favorite Marvel Animation series at signing events at the Marvel booth (#2329) throughout the weekend.
MARVEL TELEVISION AUTOGRAPH SIGNING SCHEDULE:
Please note that signings are ticketed events and passes will be available on a first-come, first-served lottery basis beginning at 9:15 AM on Friday, July 21 and Saturday, July 22 at the Marvel Booth (#2329).
FRIDAY, JULY 21
Marvel's Inhumans– Signing Event
10:00 AM at the Marvel Booth (#2329)
Marvel's The Punisher – Signing Event
3:30 PM at the Marvel Booth (#2329)
SATURDAY, JULY 22
Marvel's The Defenders – Signing Event
10:00 AM at the Marvel Booth (#2329)
The Gifted – Signing Event
5:00 PM at the Marvel Booth (#2329)
SUNDAY, JULY 23
Marvel's Spider-Man – Signing Event
12:00 PM at the Marvel Booth (#2329)