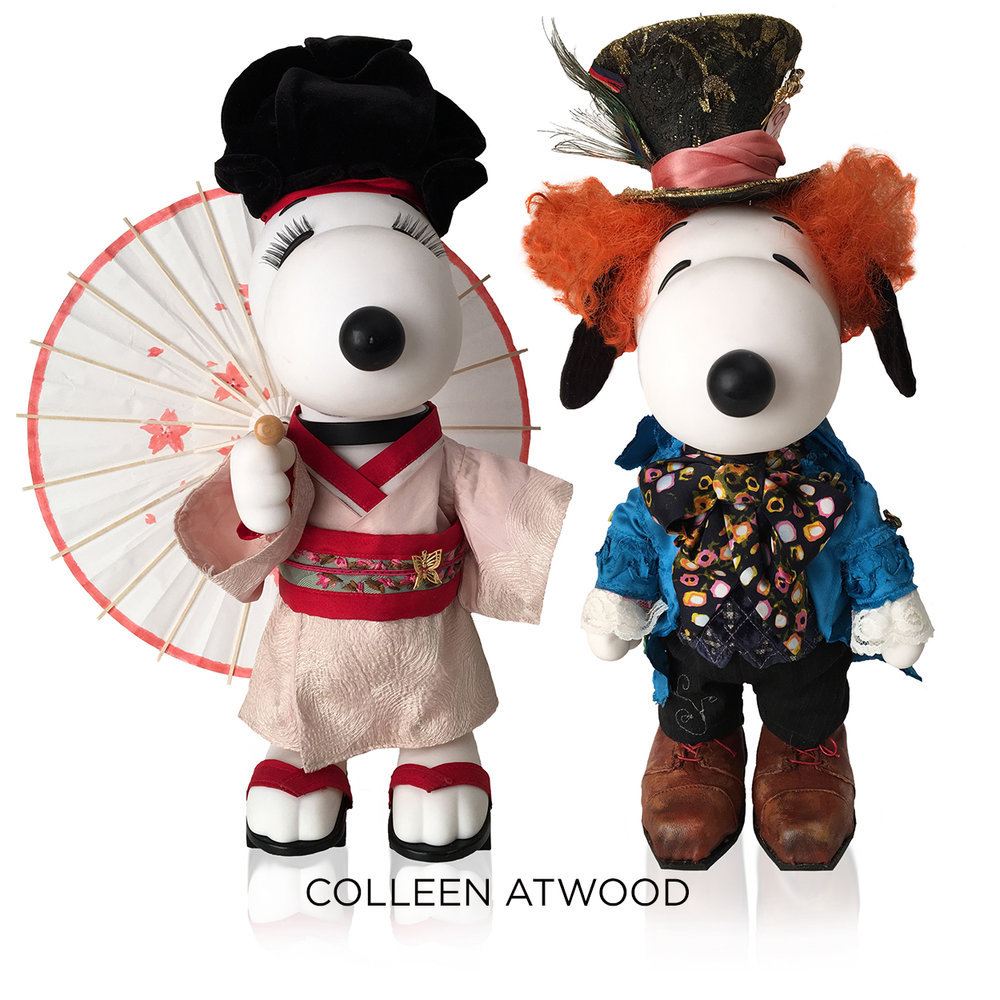 Start practicing your best Snoopy dance.
According to The Hollywood Reporter, Peanuts Worldwide is bringing their Snoopy & Belle in Fashion exhibit to San Diego Comic-Con this year. The exhibit, which features more than 40 pairs of dolls of Snoopy and his sister Belle decked out in iconic fashions from the ages, will be hosting a special Peanuts pop-up store back to the Bubbles Boutique (226 Fifth Avenue) in the Gaslamp beginning on Thursday, July 20.
They'll also be debuting a brand new set of dolls at the convention – from tokidoki.
Simone Legno, tokidoki's co-founder and CCO, told THR that it's a chance to update the characters in an unexpected way, and that he'll be adding "an internet-inspired, global feel to the Peanuts history."
The two brands have also collaborated on a Comic-Con exclusive tote bag.