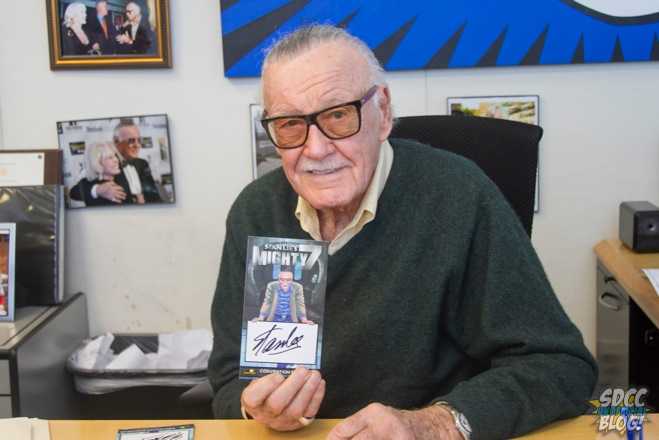 Stan Lee shows no signs of slowing down any time soon – and he's teaming up with Legion M at San Diego Comic-Con to premiere footage from a new virtual-reality project, and bringing along some friends to do it.
On Friday, July 21 at 12:30PM in Room 6DE, Lee and some friends – namely, Felicia Day, Adam Savage, and Stan Lee's manager Max Anderson – for a panel called "Stan Lee & Friends: A Celebrity Tribute to the Comic Legend". The panel will be a celebration of Lee's life and career, as the panelists share anecdotes and stories.
During the panel, Legion M will premiere footage from their VR project, Icons: Face to Face, which features interviews from the trailblazers who have shaped the entertainment industry, allowing fans to stand virtually face-to-face with them. Created using state-of-the-art VR recording technology, these "virtual time capsules" allow fans to get as close as technologically possible to being in the room with the people who shape our world.
"I'm thrilled to be on a panel at my favorite place with one of my favorite writers," Day said in the press release. "Stan is a legend and an inspiration, and, on top of that, a wonderful person. I'm honored to share the Comic-Con stage with him."
"Stan Lee made superheroes more super by making them more human, and turned comic books into a cultural juggernaut in the process. I am honored to take in part in celebrating the life's work of a bonafide legend," Savage said in the press release.