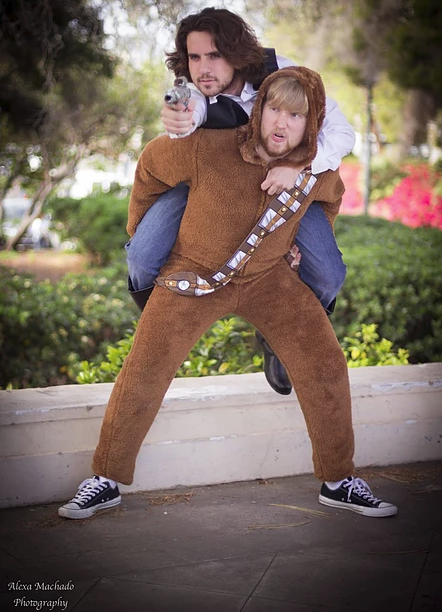 A long time ago, in an opera house far, far away…. Turning Tydes Theatre Company announced that they were bringing two awesome musicals to San Diego Comic-Con, at The Geoffrey Off Broadway (part of the Spreckles building).
Thursday-Sunday nights, you can catch live shows of either/both Into the Walker Woods (The Walking Dead mashed up with Into the Woods, which sounds amazing), and the triumphant return of Phantom of the Empire, which combines Star Wars with Phantom of the Opera.
Into the Walker Woods, which made its debut this year at the 2017 San Diego International Fringe Festival, promises "lurching zombies, gratuitous southern accents, and a whole lot of death". It will run nightly Thursday, July 20 – Sunday, July 23 at 7PM.
The Phantom of the Empire was a big hit at last year's San Diego Comic-Con, and will run nightly from 8:30PM on Thursday, July 20-Sunday, July 23, as well as Sunday, July 23 from 1PM-3PM. Additional shows may be added.
Tickets are $27 for a double feature or you can just get tickets to one show which is $16.
Will you be attending Turning Tydes Theatre performances during San Diego Comic-Con? Let us know in the comments.