We hate being the bearers of bad news. We get just as disappointed as anyone else when an artist or exhibitor says they won't be at San Diego Comic-Con. However, with great power comes great responsibility, and it's our responsibility to report everything SDCC-related, good and bad. Don't worry; there's good news in here, too.
Here's a look at what you might have missed: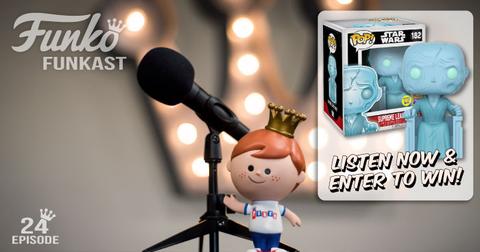 I'm not going to NYC in July, so no, afraid not. (Going to San Diego CC in July, if grandchild shows up on time…) https://t.co/hbdyEXSYff

— Diana Gabaldon (@Writer_DG) June 7, 2017
A new Pepper art print for SDCC next month. #pepper #SDCC2017 pic.twitter.com/lMCGV9CTQv

— Stanley Artgerm™ Lau (@Artgerm) June 6, 2017
Looks like I am going to be on a "Science of Star Wars" panel at #SDCC2017. I will confirm the time and location closer to comic con.

— Kim Steadman (@SpaceGirlKim) June 6, 2017
Just a heads up to those who have been asking, I won't be at SDCC this year. Taking a year off after 8 in a row.

— Mike Mitchell (@sirmitchell) June 6, 2017
i dont even know how to go about attending SDCC legitimately so dont look for me there either. https://t.co/FuDE2Vdqgt

— Daniel Danger (@tinymediaempire) June 6, 2017
https://twitter.com/cameronMstewart/status/872176104659988481
I am devo that I won't be going to #SDCC this year. But I hope I will be back, with Wayward Cocktails, in 2018!

— TheWinchestersWiki (@SuperWiki) June 7, 2017
https://www.instagram.com/p/BVAfv6NlEm5/
Commission preorders for @DenverComicCon @DisneyD23 Expo and @Comic_Con are closed. Thanks for all who signed up. I'll see you this summer

— James Silvani (@SilvaniArt) June 6, 2017
Hi! Our SDCC plans will be announced soon, so stay tuned for that. 🙂

— Loot Crate (@lootcrate) June 6, 2017

https://www.instagram.com/p/BVB9dqFBahT/
https://www.instagram.com/p/BVCz3rkDUY1/
Upcoming events. See u there! pic.twitter.com/tdJJRX9wOJ

— Kevin Conroy (@RealKevinConroy) June 7, 2017
Anything we missed? Let us know in the comments, drop us a line, or tweet us at @SD_Comic_Con.