Your "Twofer Tuesday" continues with your double-shot of Under the Tents. SDCC news has evolved from a trickle to a steady stream. Soon, it will be flowing like rapids as Comic-Con approaches. Grab your canoe and paddle and prepare for rough seas as we bring you all the news we could find.
Here's a look at what you might have missed:
At this time, we don't have any information about product at SDCC. We're sorry!

— MATTEL (@Mattel) June 13, 2017
https://www.instagram.com/p/BVLtMD4jips/
https://www.instagram.com/p/BVGOmUblkj9/
https://www.instagram.com/p/BVFxnfgAXTA/
Are you still looking for a San Diego Comic-Con badge? Well, Symbiote Studios may just have the answer to your Comic-Con prayers! They are still in need of volunteers to help out, and promise it's only a half day schedule.
We are STILL looking for fun volunteers for #SDCC2017 Free merch, fun and half day schedule. If interested send funny picture of yourself

— Symbiote Studios® | Toy Manufacturer (@symbiotestudios) June 8, 2017
SDCC commission list for @juan_gedeon NOW OPEN! Do NOT need to attend! Write me to get on his list! https://t.co/JxJMpgSSZm Here's Batman! pic.twitter.com/0DWnMxlh51

— Felix Comic Art (@FelixComicArt) June 8, 2017
Artist Todd Nauck has more details about his appearance at SDCC this year. You'll find him at Artist Alley at Table #II-01. His convention commission process is fairly involved, so you'll want to read through his procedure here very carefully (there's a code word involved). Also, if you'd like him to sign his cover art for you, here is a list of covers he will sign for a nominal fee of $5.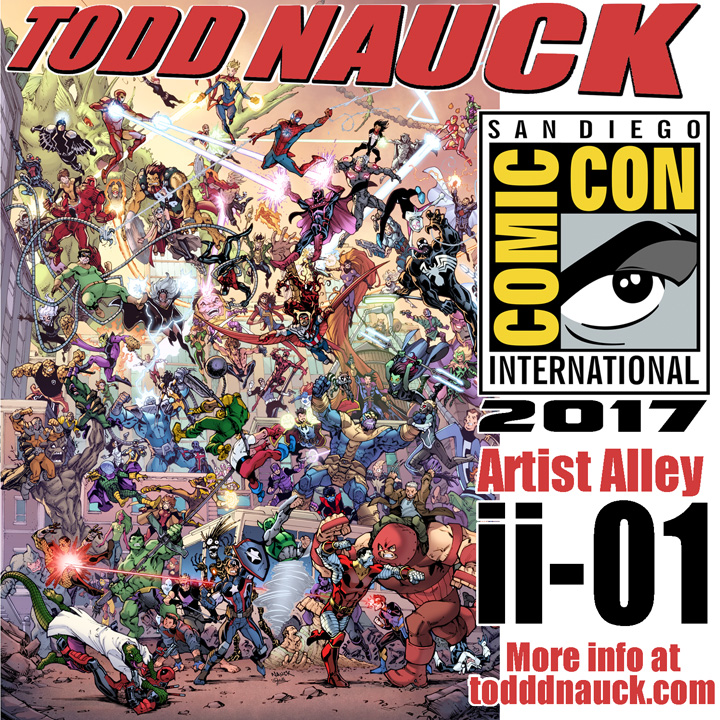 Jason Muhr and Markisan Naso, the artists behind Voracious, will bring their SDCC exclusive Voracious #1 cover and Voracious: Appetite for Destruction ashcan to SDCC's Artists Alley Table #CC-15. Hopefully, Guns-N-Roses doesn't see their ashcan title. We hear Axl likes to sue.
Join @JasonMuhr & @DarthSan @Comic_Con 2017! Pick up the Voracious #1 SDCC exclusive cover & the Voracious Appetite For Destruction ashcan! pic.twitter.com/Ul0HcjHvSi

— VORACIOUS (@VoraciousComic) June 12, 2017
https://twitter.com/spacejunkees/status/874476363343740928
https://twitter.com/TheRealStanLee/status/874652575395717120
Get your copy of The Adventures Of Mighty Moose at #SDCC2017 this July! #SDCC #sdccexclusive #smallpress #independentcomics #ComicCon pic.twitter.com/qUOE4lvUHP

— J. Lynn Warner (@josh_L_warner) June 13, 2017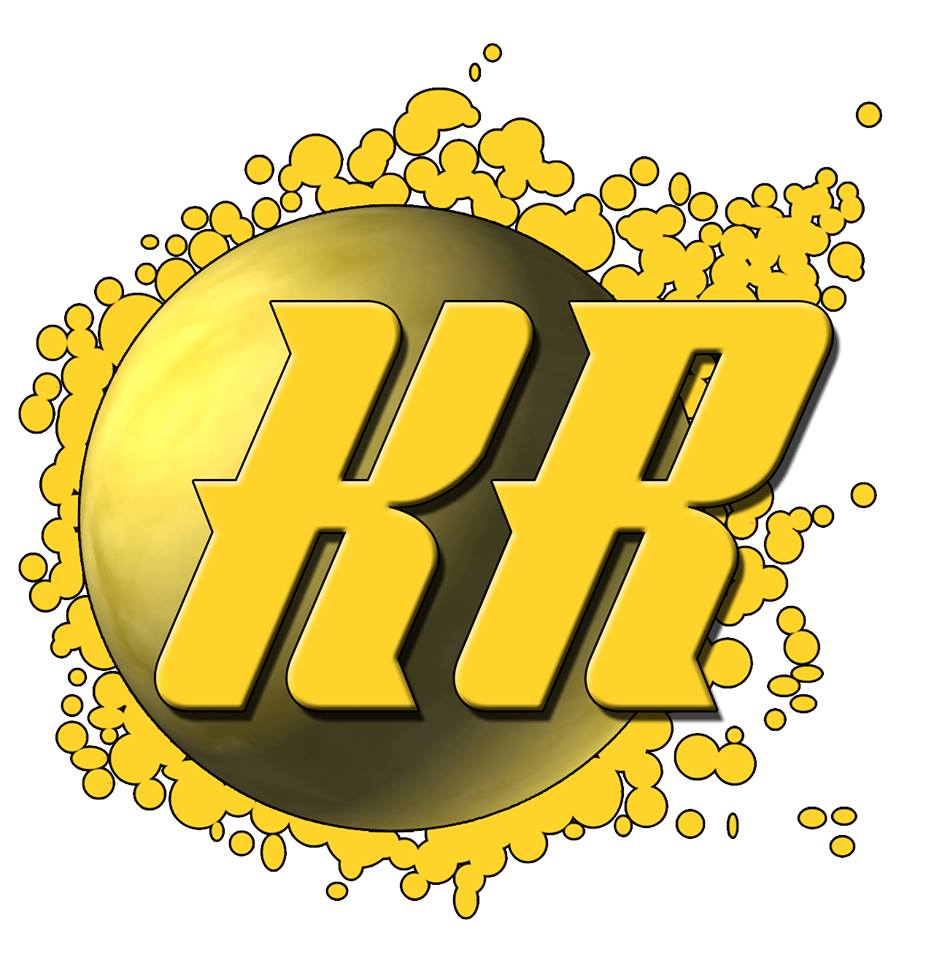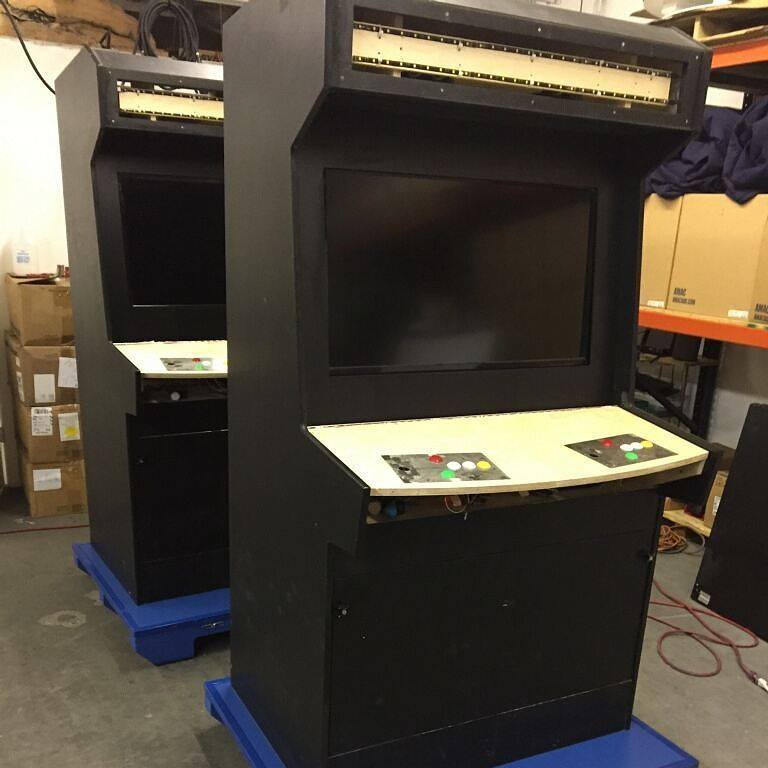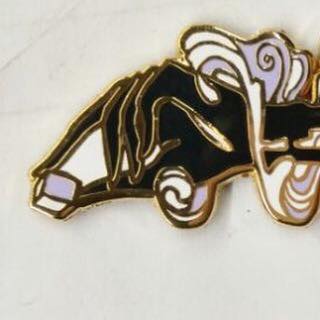 To say thx for all the love & support this little Lando pin will be given to everyone who buys something from me on preview night at #SDCC. pic.twitter.com/eVuGRcyIfh

— Patrick Ballesteros SDCC DD-08 (@PatrickBallest) June 13, 2017
If you thought the Venom art in our earlier post was terrifying, we have more for you. Artist Greg Horn has some Edge of Venomverse images to keep us up tonight.
Artist Randy Martinez shared his King Kong art he'll have with him at the Choice Art Group SDCC Booth #4219. He'll be at the booth on Thursday from 2PM – 6PM PT, but we're not sure if he'll be signing anything or not.
https://twitter.com/RandyMartinez40/status/874690044241387520
In life, we're often told that it's good to set goals. Pin-up artist Nicole Brune has set some ambitious goals for her appearance at SDCC. She intends to have ten pieces to release at her booth at SDCC, and she's well on her way to achieving that. Swing by Booth #5007 to see her, her work, and some of her friends.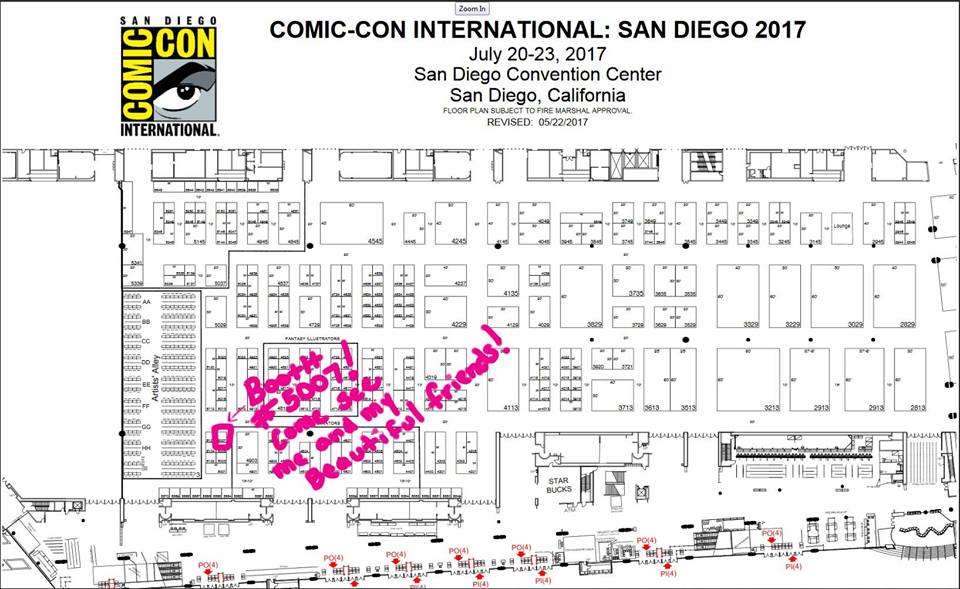 Stanley Artgerm

TM

 Lau has "something interesting" he's bringing with him to SDCC this year. Hmm…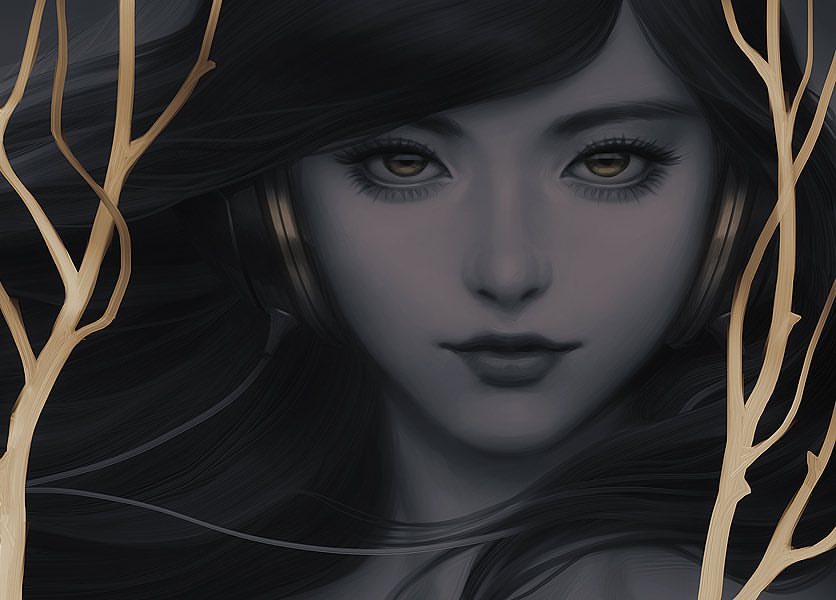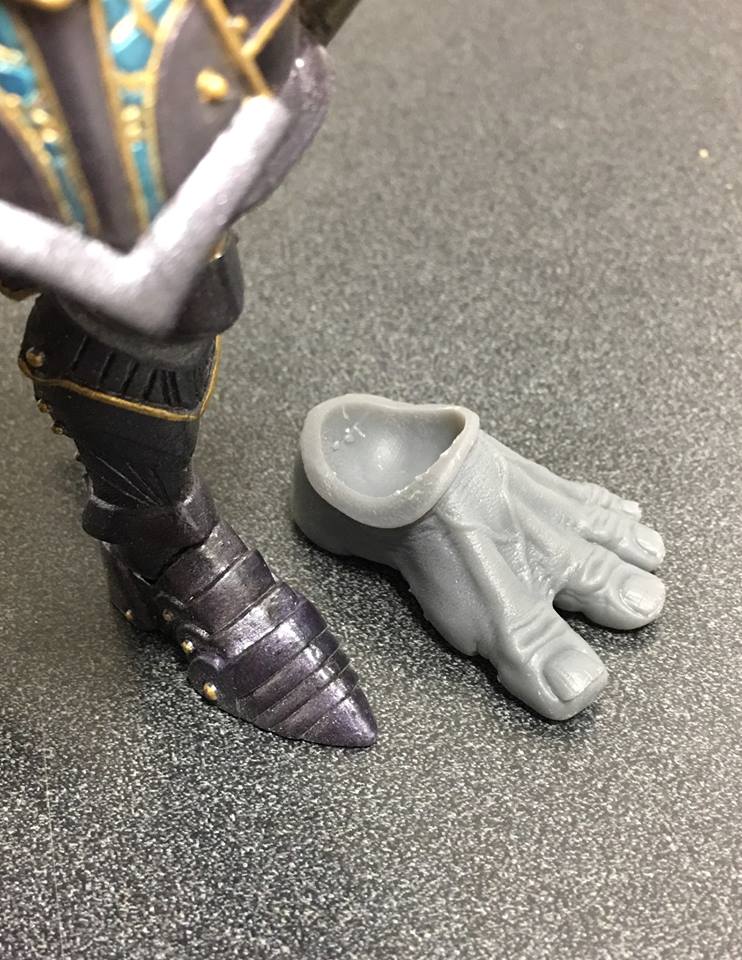 Artist/children's book author Marie "Dr." Zhivago is holding a panel at SDCC about how she overcame her struggles with ADD and dyslexia to write and illustrate her book. She will hold this panel after her all-kids panel, so keep an eye on our List of Announced Panels for more information.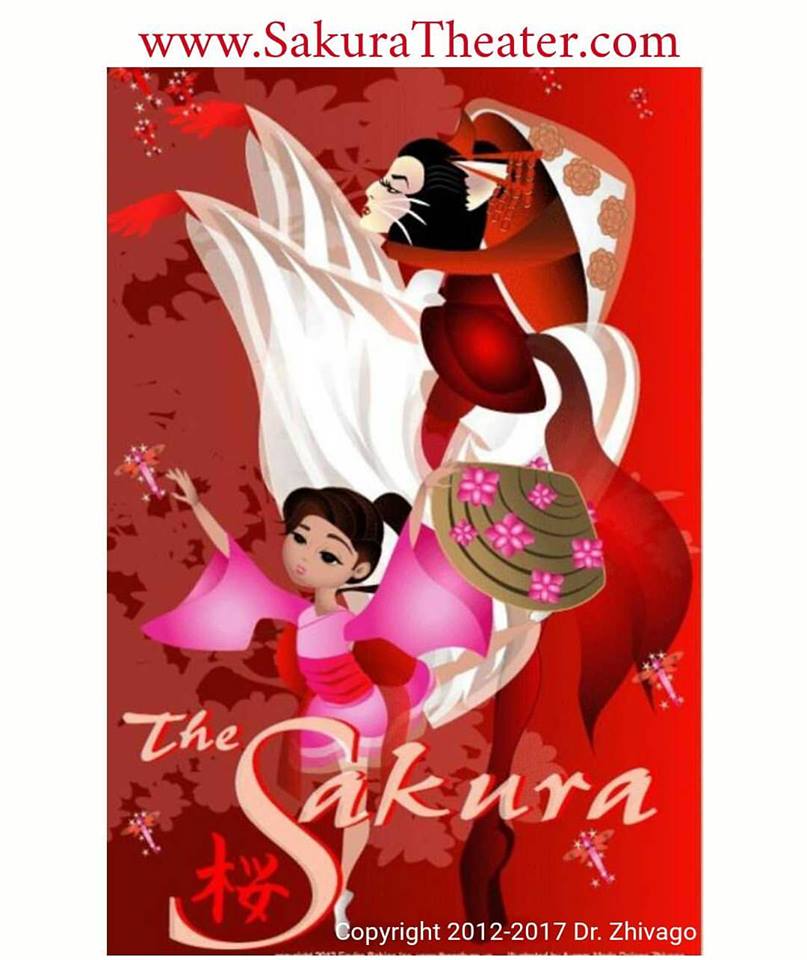 https://twitter.com/duss005/status/873436652194078721
https://twitter.com/AwesomestBen/status/873367330709008384
Heidi Tandy liked the Harry Potter-themed t-shirt Brad Meltzer designed so much, she couldn't keep it to herself. She plans to give one away to a lucky fan at her Harry Potter fandom panel at SDCC this year.
Fantastic shirt, @bradmeltzer! Ordering tonight! And I'll have one for an audience member at the Harry Potter fandom panel at #sdcc https://t.co/SoHR6Wwq16

— Heidi Tandy (my tweets are not legal advice) 💫 (@travelingheidi) June 11, 2017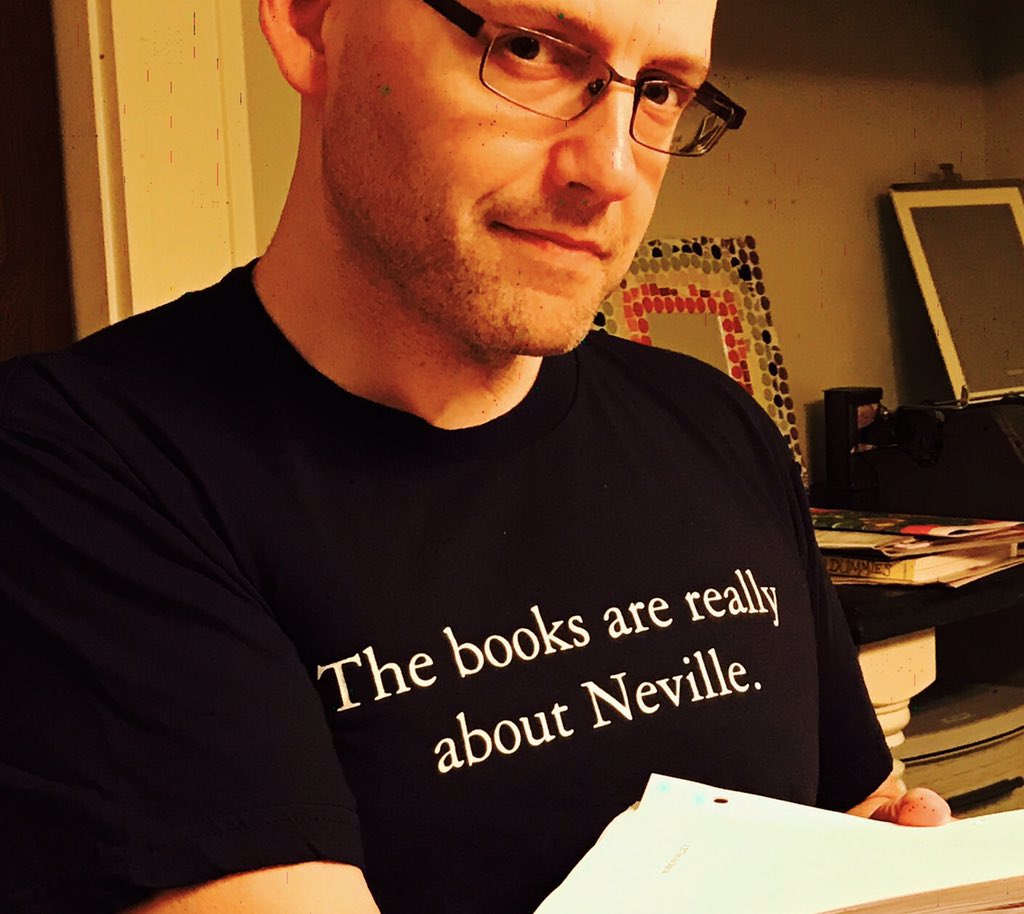 There's no place like… SDCC? Click your heels together three times and stop by artist Sho Murase's Table #GG-24 in Artists Alley to find her latest Wizard of Oz Dorothy piece.
https://twitter.com/sho_moo/status/874703963035123712
This year's SDCC exclusives are going to be 🔥🔥🔥. We'll be announcing them soon & like last year, will be avail @ LuchaShop only SDCC days.

— Masked Republic (@maskedrepublic) June 13, 2017
Anything we missed? Let us know in the comments, drop us a line, or tweet us at @SD_Comic_Con.