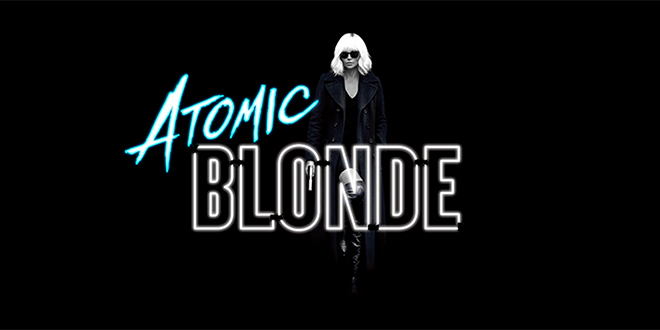 While this may seem like a light year for movies at San Diego Comic-Con (though there's more still TBA) – Atomic Blonde is here to save the day.
The Focus Features R-rated spy film, starring Charlize Theron, will be represented at the convention with Theron on the annual Entertainment Weekly's Women Who Kick Ass panel as part of their first-ever "Icons" edition as they explore Theron's career. EW revealed that the panel will be on Saturday, July 22 from 2MP-2:45PM in Hall H. Theron will also grace the cover of Entertainment Weekly's annual "Inside Comic-Con" edition, which will be distributed by F.Y.E. on the streets in San Diego over the weekend, and available to purchase on all tablet devices beginning Thursday, July 20. You can see the cover below.
Want to see the film for yourself? A screening will be held at UA Horton Plaza 8 at 8PM on Saturday, July 22. Seating is first-come, first-served, and it's open to all SDCC badge holders ages 21+.
It doesn't like the film will get its own spotlight panel on its own – so fellow cast members Sofia Boutella, James McAvoy, and Bill Skarsgard likely won't be in attendance, unless Focus brings them along for the screening.
In other Entertainment Weekly news, the annual "Brave New Warriors" panel will be on Friday, July 21 from 1:45PM-2:30PM in Ballroom 20. Stop by to join EW Editor Lynette Rice as she moderates a panel featuring Westworld's Rodrigo Santoro, American Gods' Ricky Whittle, Outlander's Richard Rankin, Stranger Things' David Harbour, Happy!'s Christopher Meloni, and Once Upon A Time's Colin O' Donoghue. Does that mean we're getting a Once Upon a Time panel? Not necessarily, as we already know American Gods won't be at the convention – but it does make it more likely.