Artist Patrick Ballesteros, whose work you might recognize from The Late Late Show with James Corden or from his Punny Sweater series or his 25 Cent Wonders collection, always brings his A-game to San Diego Comic-Con. This year is no different, and you can find him at Artist Alley DD-08, where he will have a plethora of 25 Cent Wonders and other art, as well as five San Diego Comic-Con exclusive prints (which you can find here), and maybe a few extra special surprises.
For Ballesteros' final announcement, we've got something extra-special. His "Empowered" print — which debuted earlier this year, and features some of your favorite female characters (and Groot?) representing in the Women's March — will be available at San Diego Comic-Con in multiple forms. You can either grab stickers of some of the characters, available for the first time at Comic-Con (like Groot, Hermione Granger, Wonder Woman, Storm, and Princess Leis) for $3 each, $4 for 10, or 5 for $12.
Want to get the full set and the amazing 9″x12″ print? You can combine them all for $30, at Artist Alley DD-08.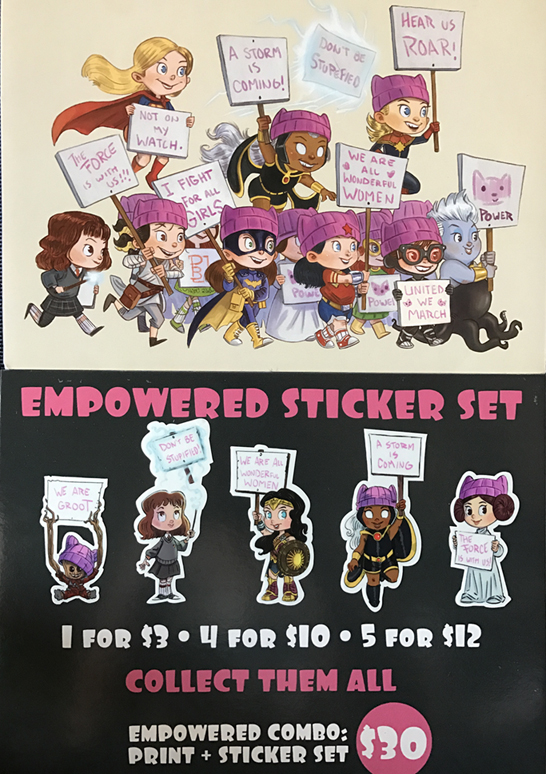 You can find more of Ballesteros' work on his website.
Will you be picking up Ballesteros' prints at San Diego Comic-Con 2017? Let us know in the comments.