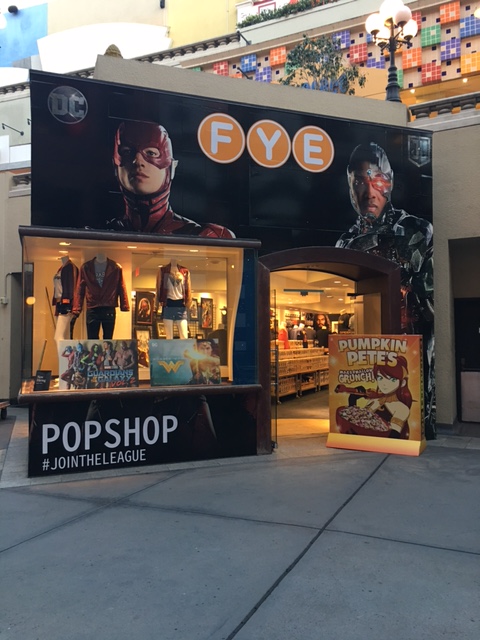 FYE — the popular entertainment retailer — is bringing San Diego Comic-Con to the Horton Plaza, in the form of two pop-up shops, which will be open daily from 9AM-10PM.
"We are leveraging our long term relationships with the best brands in the entertainment industry to present compelling merchandise which furthers the connection between our customers and entertainment," stated Mike Feurer, the Company CEO, in a press release.
The first location (located near the Starbucks) will be focused on FYE and features an assortment of shared San Diego Comic Con exclusive product including Funko Pop! Vinyl figures, collectibles from Diamond Select Toys, Alex Ross art, and Loot Crate, plus apparel, music, movies and much more. Fans can expect to find unique and exciting merchandise and they will be able to pre-order new products.
You'll also get your first chance to try an exclusive cereal called "Strawberry Smiggles" inspired by the Rick and Morty episode entitled "Rixty Minutes", which will be launching at the pop-up store ahead of its regular retail release.
The second FYE location at Horton Plaza (located by Victoria's Secret) will be dedicated to all things WWE, and will feature Championships Title's, autographed memorabilia, T-shirts, action figures, and more. A few special guests from WWE are also expected to stop by and meet fans, so stay tuned to their Facebook for more information.
You can also find FYE on the show floor, where they will be sharing a booth with Funimation.
Here's a look at some of the merchandise in the regular FYE Pop-Up Shop: