The LAIKA Experience opened its doors this weekend just in time to celebrate Pride in San Diego and, obviously, San Diego Comic-Con.
Visitors can stop by the interactive pop-up exhibit at 520 5th Avenue for 20-minute-or-so tours throughout the week, featuring puppets, sets, monsters and props to take you inside the world of LAIKA's films.
Each tour through the exhibit takes you through the studio's movies, starting with Coraline, to ParaNorman, to The Boxtrolls, and to their most recent film, Kubo and the Two Strings. Visitors learn about the amazing effort that went into creating each movie, and the advancements in technology and the 3D printing process that took place between the films, from 2009's Coraline to 2016's Kubo.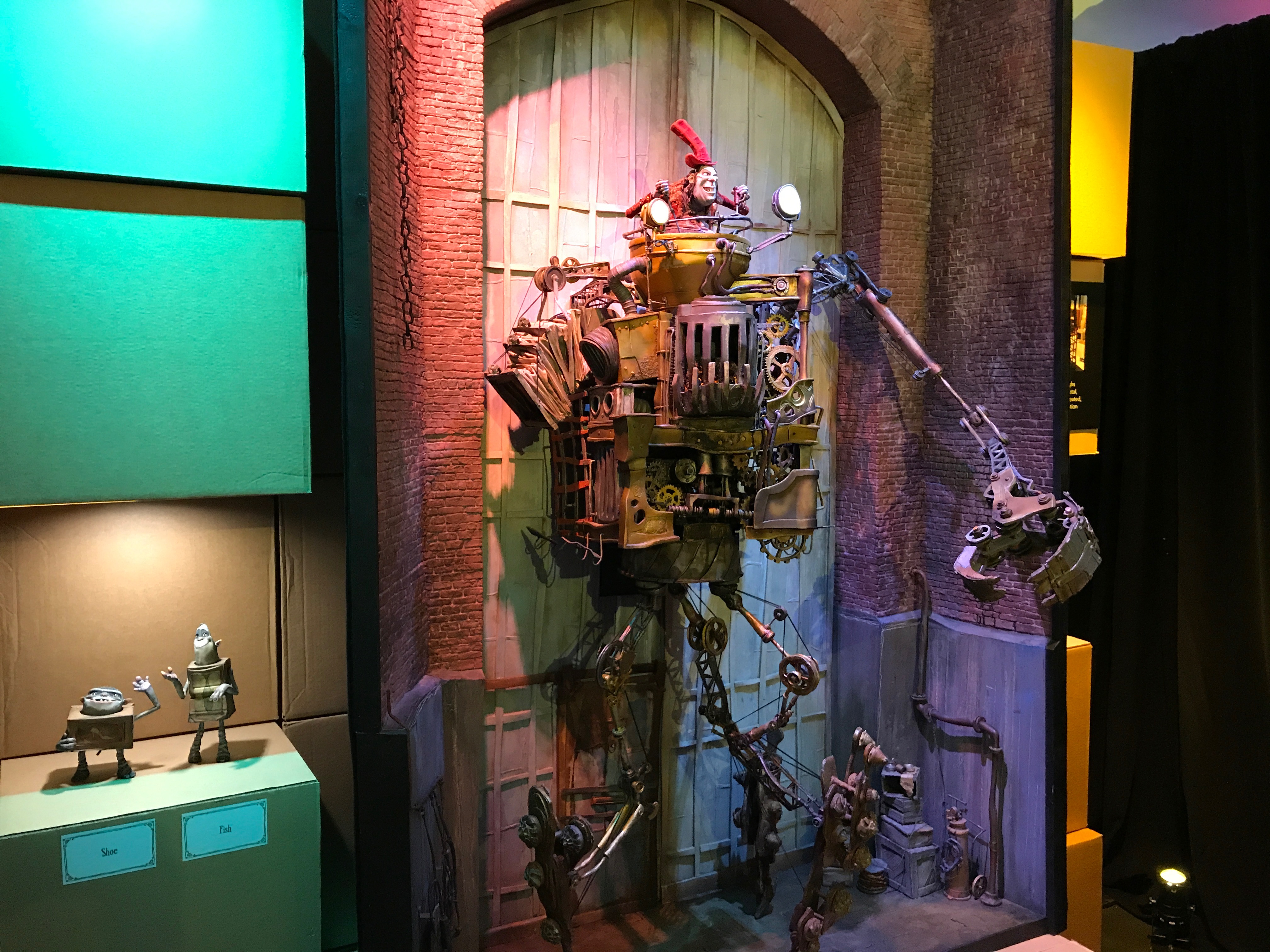 With this exhibit, you get a sense of the scope and the time that it takes for each individual scene to be crafted. It takes three to four months to craft a new puppet, and, for ParaNorman, it took 60 puppet makers to create 178 full body puppets and 31,000 individual face parts. Norman himself required 20 different puppets, and 8,800 faces with a range of individual pieces — a truly staggering amount of possible facial expressions (1.5 million, give or take). By comparison, Coraline had 207,000 possible face combinations, with 6,300 parts all sanded and painted by hand, and Kubo had 23,187 pieces for 48 million possible combinations.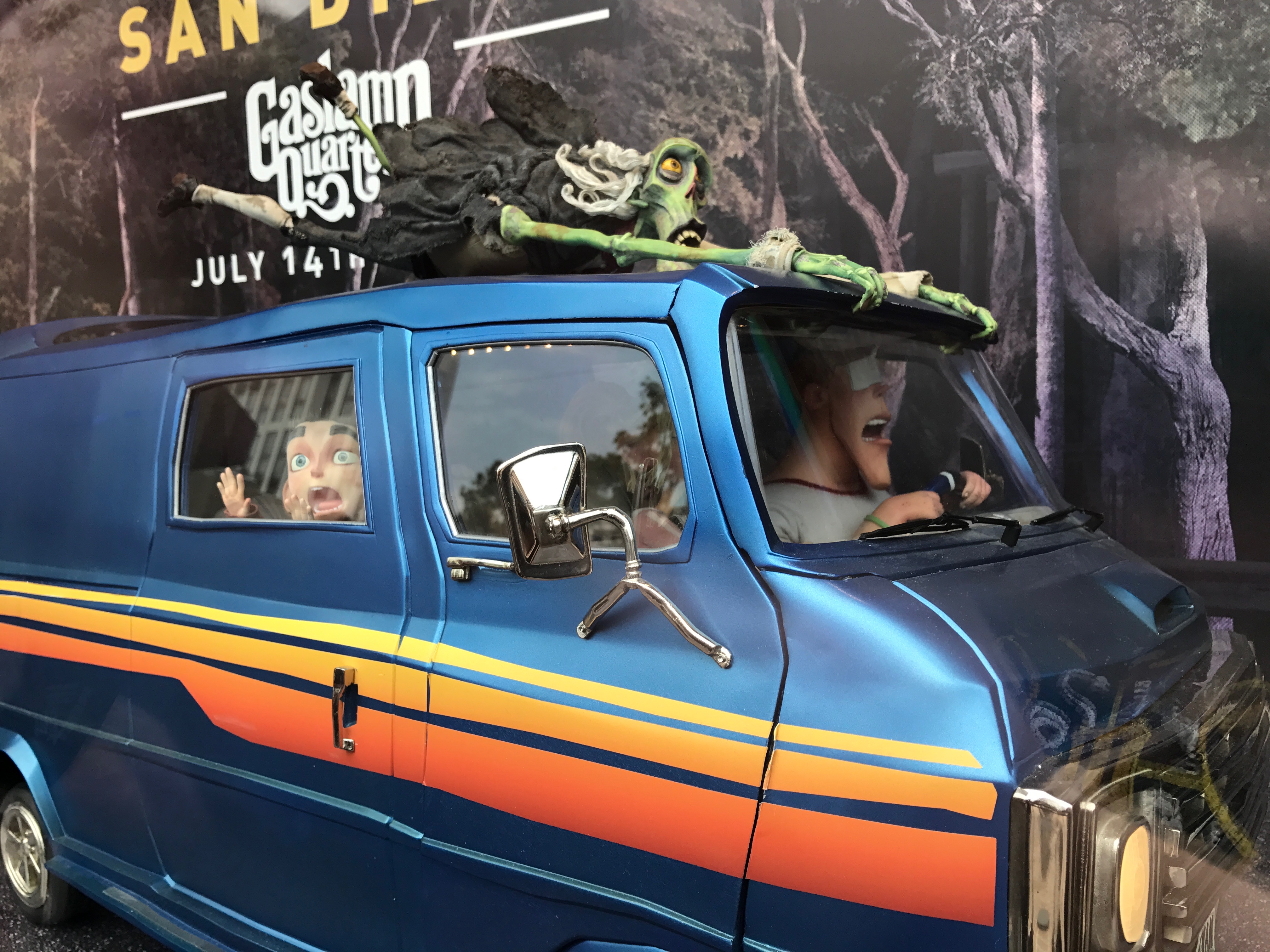 The Experience also has LAIKA merchandise available for purchase, including exclusive Gaslamp-branded shirts, bags, and posters. See below for a price list and images:
We also have a video walkthrough of the Experience up on YouTube, but don't spoil yourself if you plan on attending!
https://www.youtube.com/watch?v=saBHVOOI_IQ
If you miss LAIKA on this Southern California visit, the Portland Art Museum will be opening a full exhibit from October 5, 2017 – May 18, 2018. The exhibit will include the 16-foot tall Hall of Bones Skeleton from Kubo and the Two Strings.
The hours of operation for the LAIKA Experience:
Friday, July 14: 2 PM to 10PM
Saturday, July 15: 11AM to 10 PM
Sunday, July 16: 11:00 AM to 7:00 PM
Monday -Tuesday, July 17-18: 10:00 AM to 6:00 PM
Wednesday, July 19: 10:00 AM to 7:00 PM
Thursday, July 20: 11:00 AM to 11 PM
Friday, July 21: 11:00 AM to 11:00 PM
Saturday, July 22: 11:00 AM to 11:00 PM
Sunday, July 23: 10:00 AM-6:00 PM
Will you be swinging by the LAIKA Experience? Let us know in the comments!