It's a changing of the guard, of sorts, at San Diego Comic-Con this year in the world of wraps. People of Earth is taking over the Marriott Marquis & Marina front, in the spot normally taken over by Conan. But for those missing their Conan O'Brien, we've heard to stay tuned to the back of the building.
[UPDATE #5] The wrap is now complete! And it's clearly an updated image for season two — where David Haller is no longer holding his head in pain, but rather looking like he's owning his powers.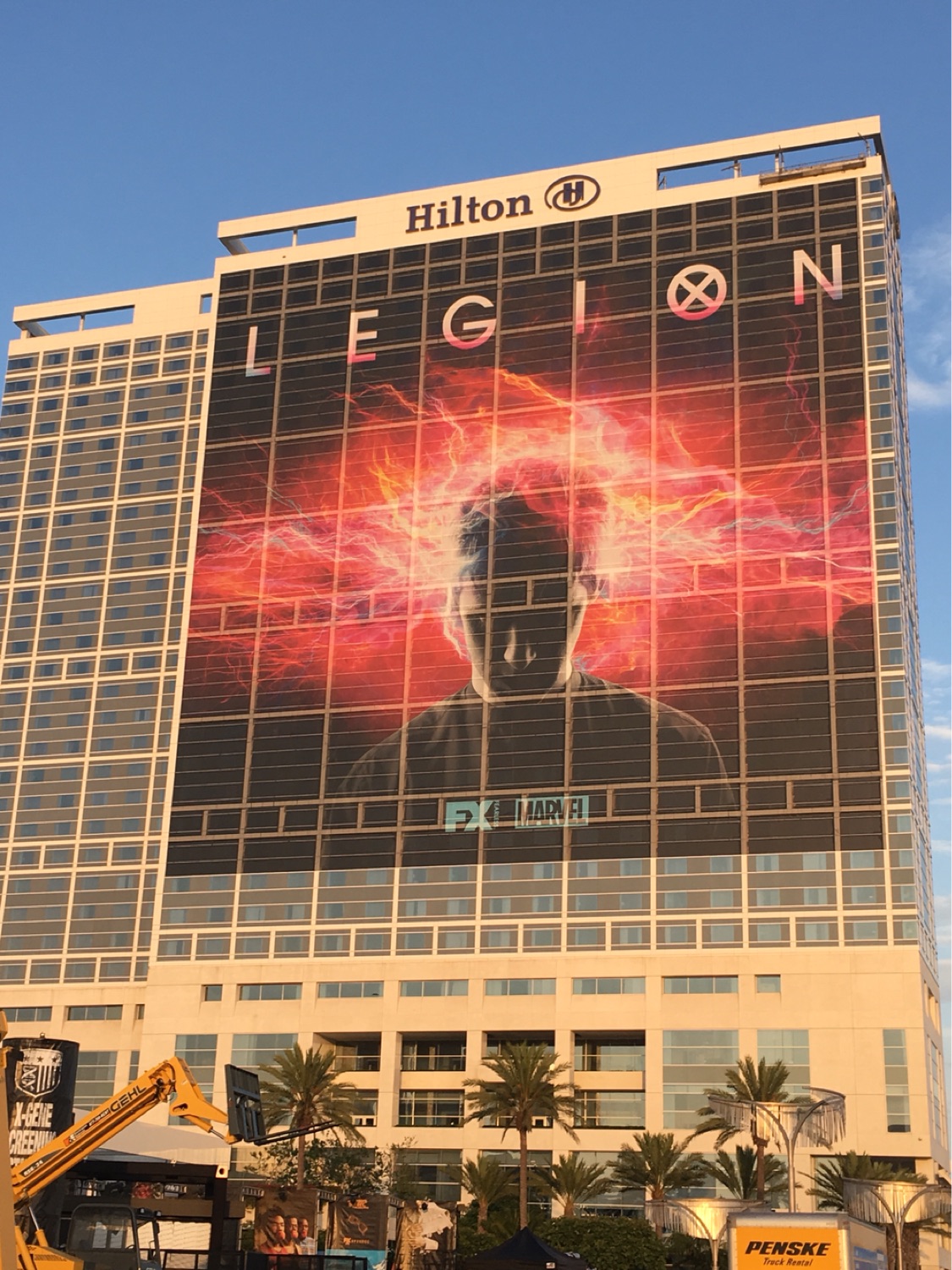 [UPDATE #4] David Haller is almost ready to greet you.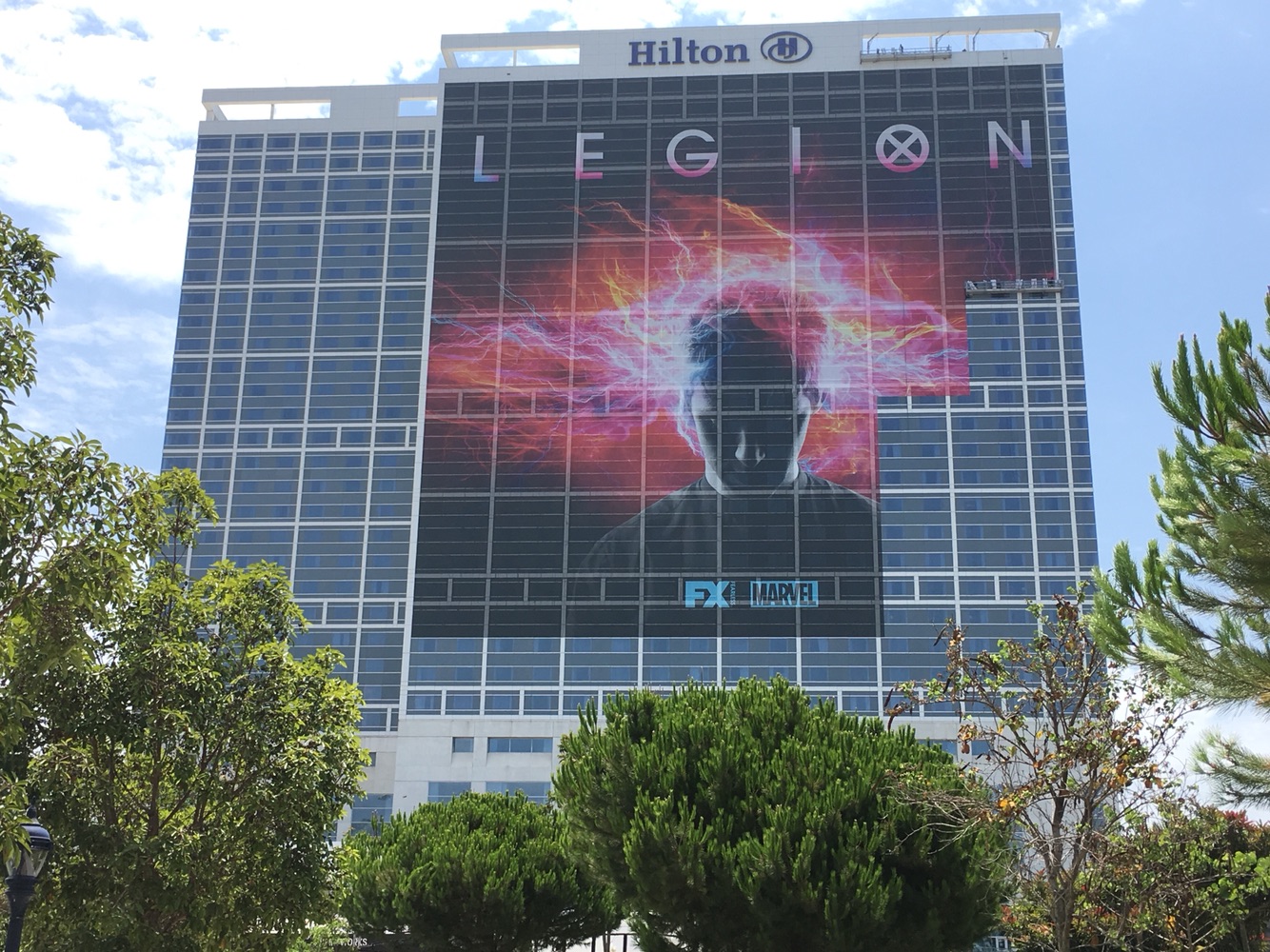 [UPDATE #3] The Legion wrap has come a long way in just a few hours — and it looks awesome:
[UPDATE #2] Shawn Marshall of Parks and Cons has a look at the almost complete building wrap: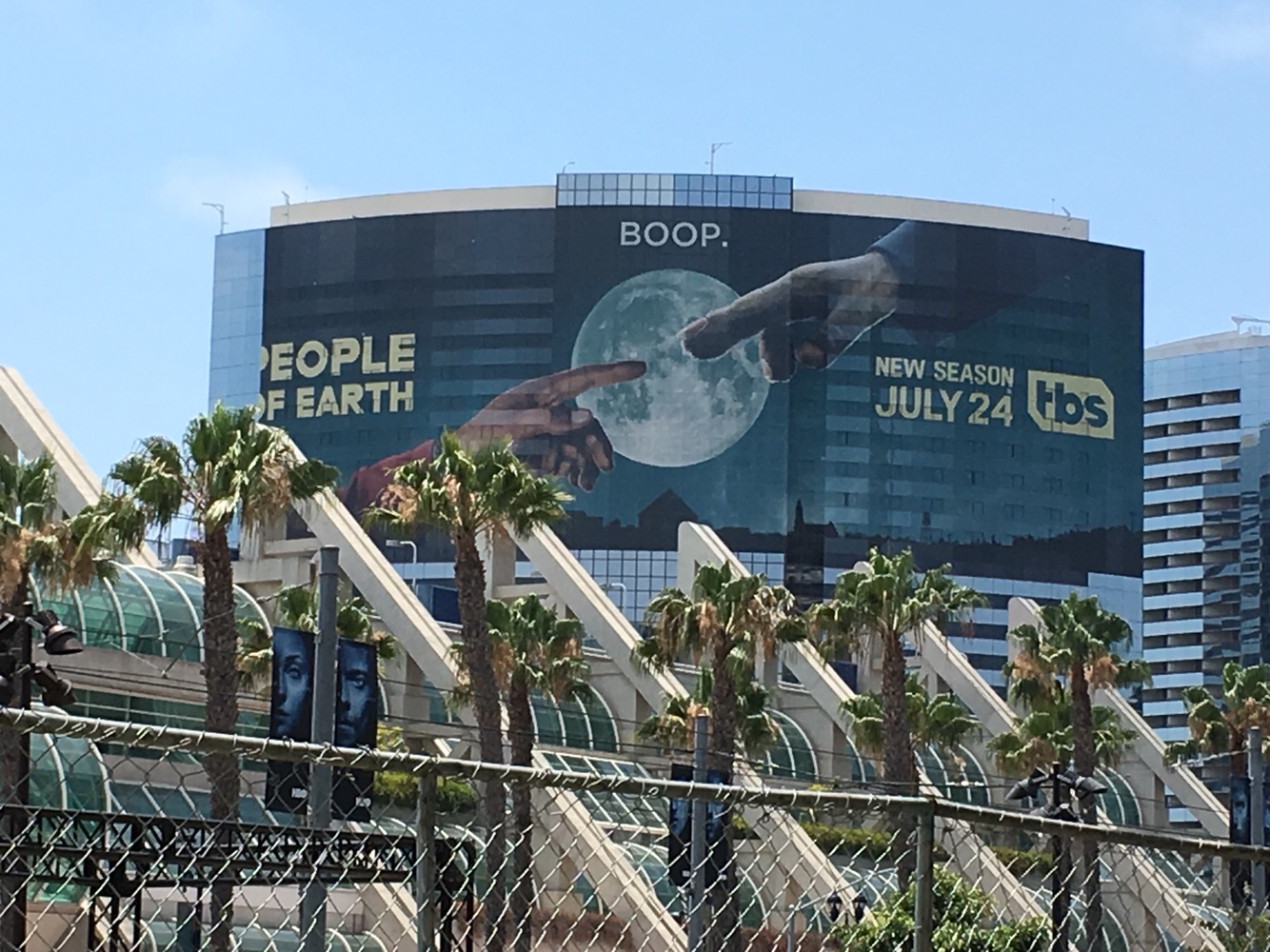 [PREVIOUS] We've got bad news for The Strain fans (but good news for literally everyone else!). This year, you don't have to spend your con staring at a giant building wrap featuring a worm crawling out of someone's eye – but rather, on the Hilton Bayfront this year, the building wrap will feature a different FX series: Legion!
Outside Comic-Con is downtown today, and was able to capture the beginning work on the building wrap: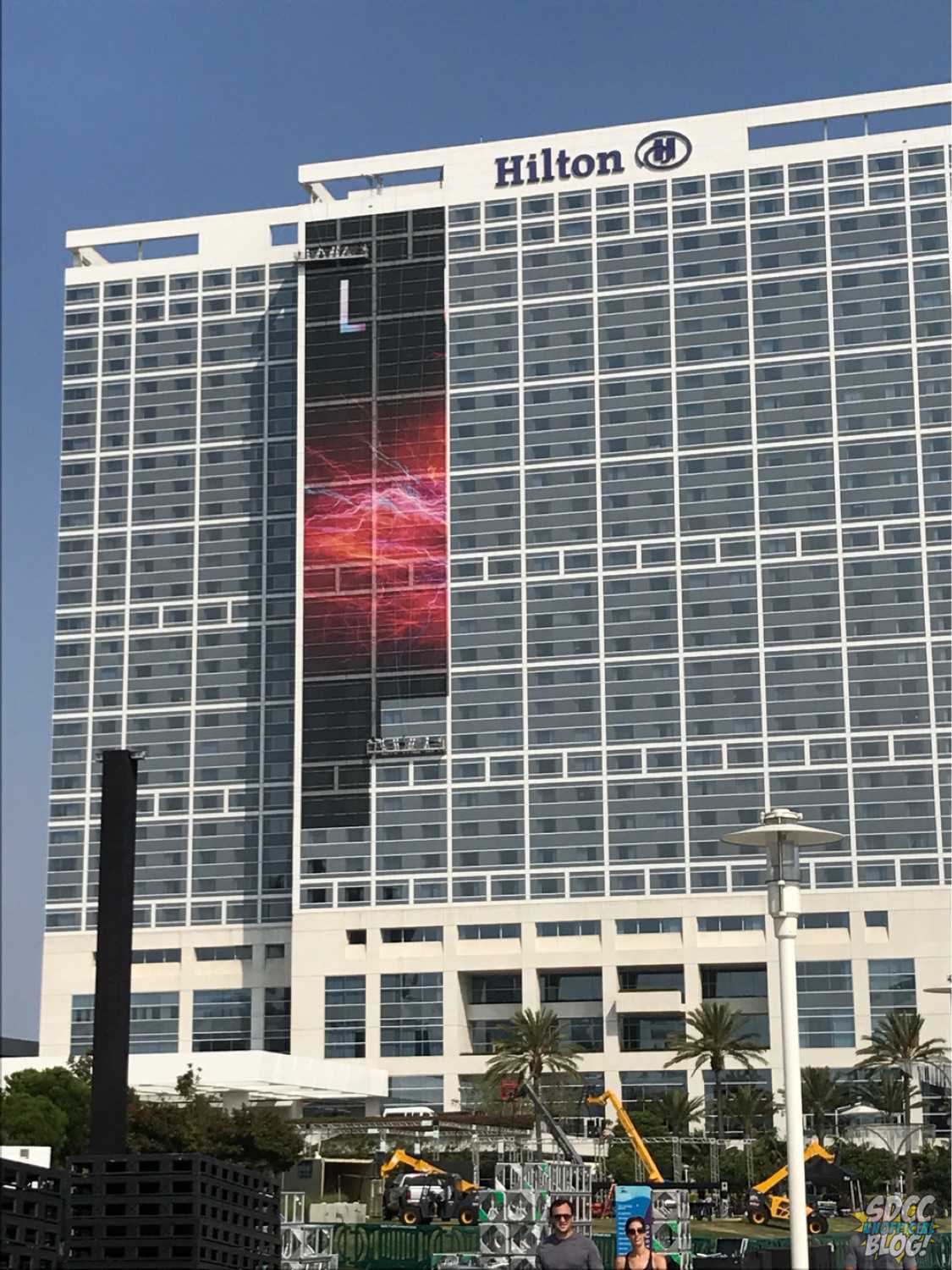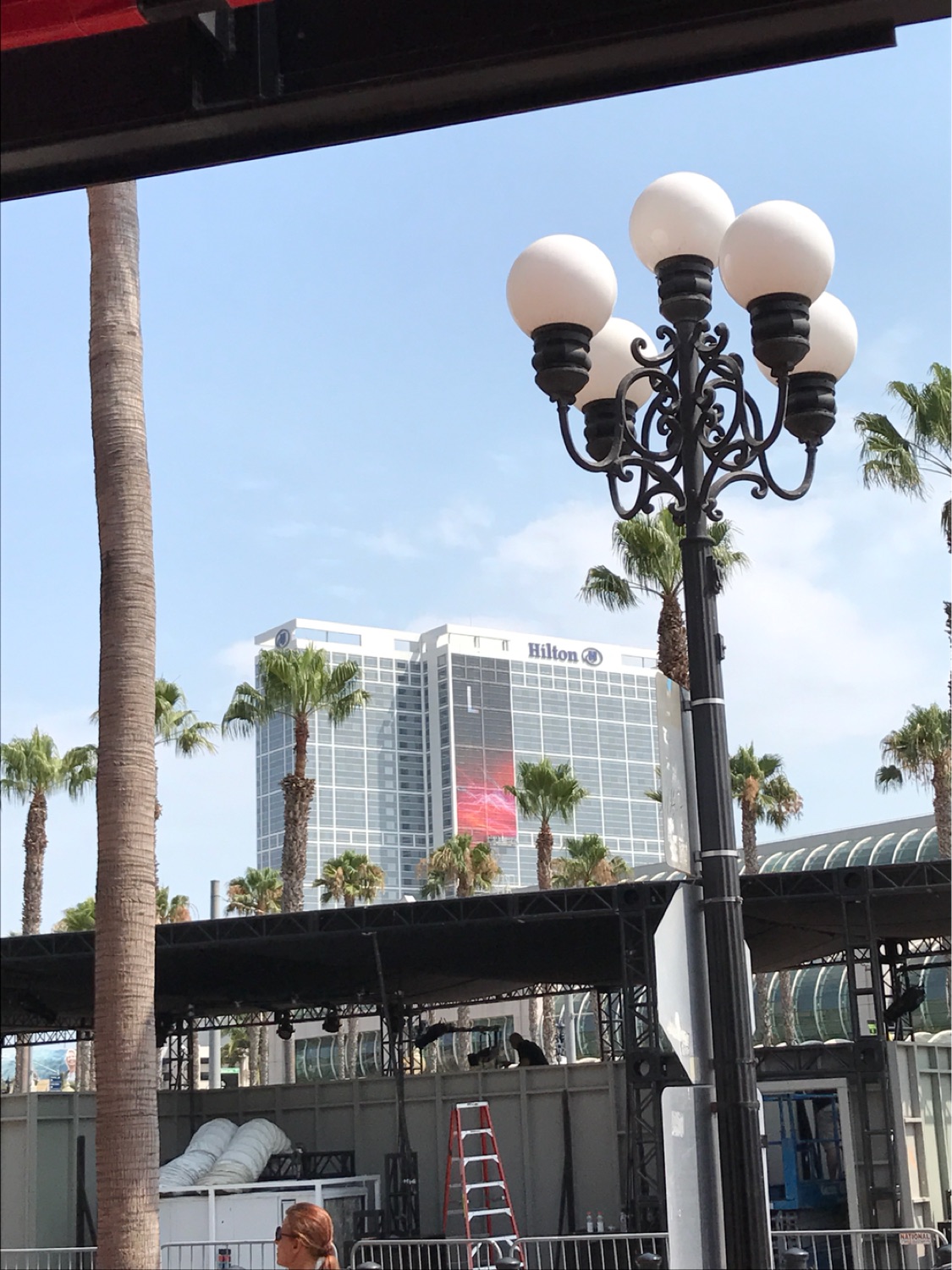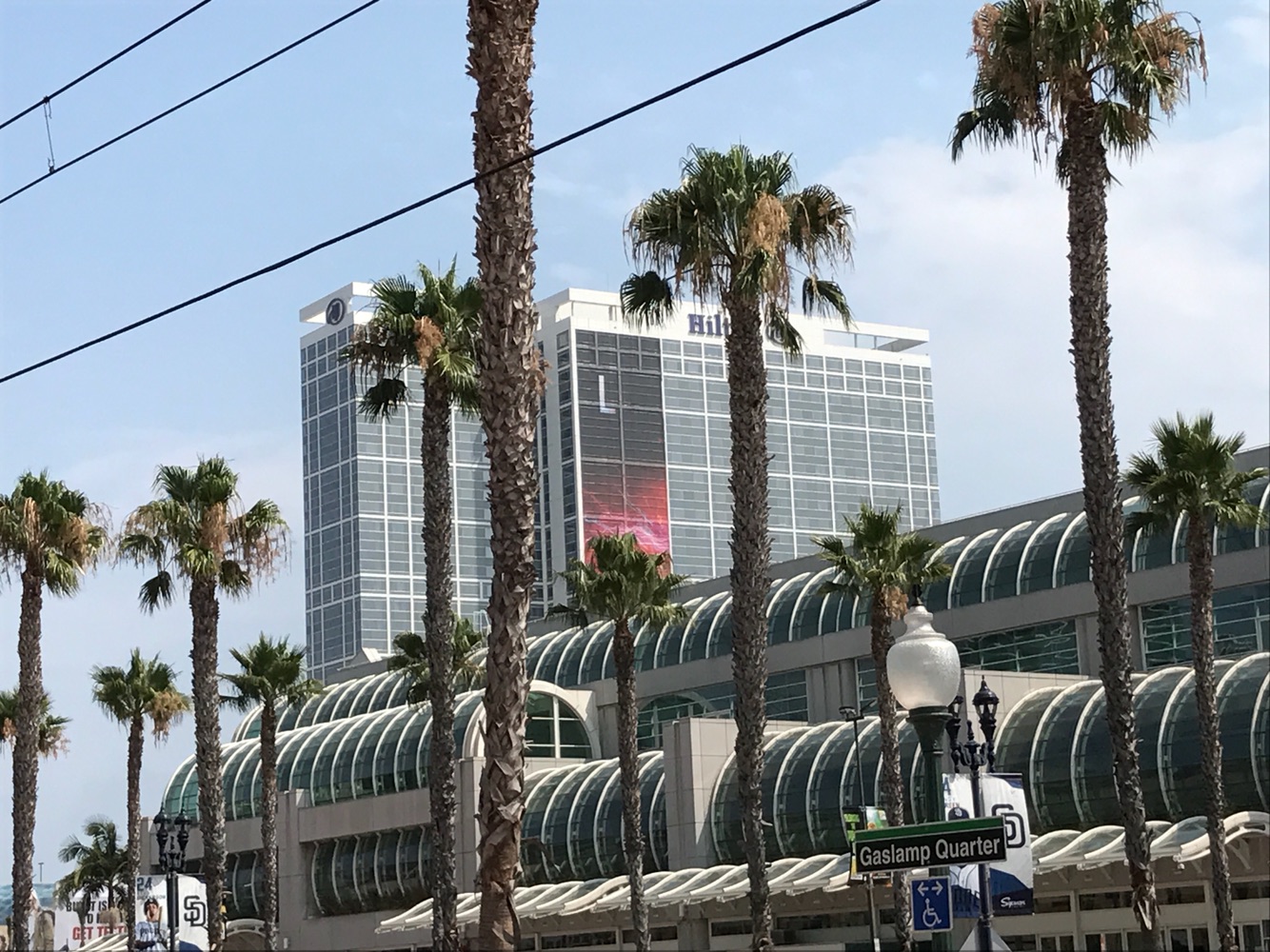 While it's not complete – the sign is obviously a version of this poster: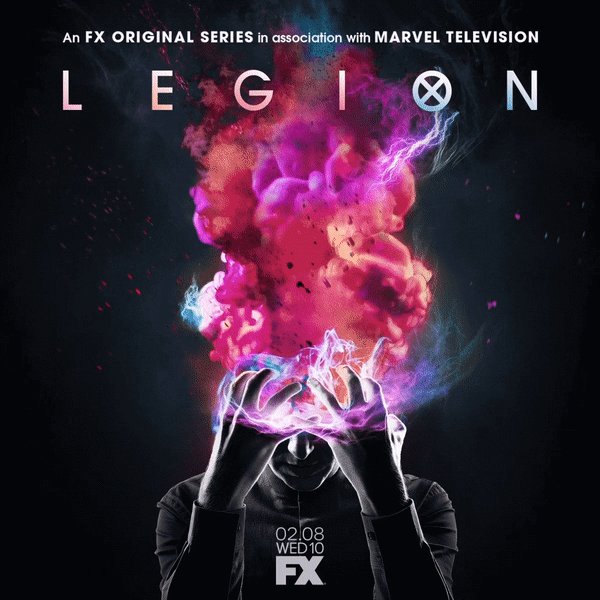 We'll share more when it's finished.