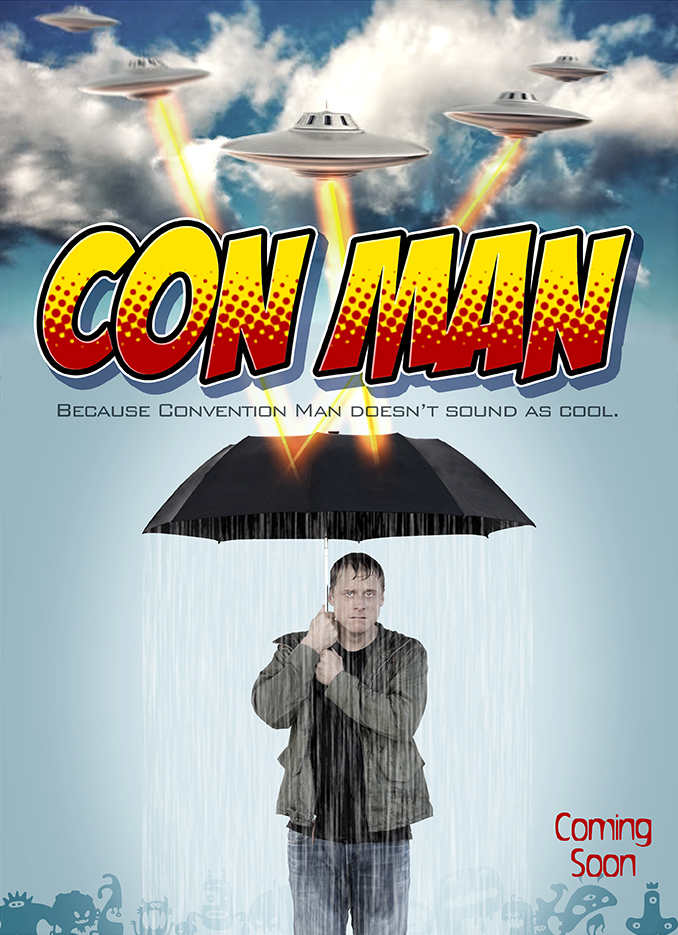 When the Friday San Diego Comic-Con programming schedule came out last week, many were left scratching their heads wondering what a "Syfy TBA" panel was going to be. Considering the network was already bringing a record 15 panels, there didn't seem to be much left on their roster that they could bring to the con.
Now, the panel has been updated — and on Friday from 2:45PM-3:30PM in Ballroom 20, Syfy will be presenting a panel about the Emmy-nominated(!) Alan Tudyk created web series Con Man.
The panel description promises that Tudyk will be in attendance, along with "the cast and creators" to discuss the first two series. They also promise to "delight the audience with an SDCC-exclusive surprise special moment"— which, considering Syfy is hosting the panel, could mean that we'll get an announcement about the network picking up the series, or something along those lines.
For those unfamiliar, Con Man is created by, written by, directed by, and stars Tudyk — in a series based loosely on his own experiences at fan conventions over the years. In the series, Tudyk's character Wray Nerely is a struggling actor who starred on the now-cancelled sci-fi series Spectrum. Wray travels the convention circuit and visits pop culture events, all while also being frustrated by is co-star and friend Jack Moore (Nathan Fillion)'s success. There's no word on if Fillion will be in attendance, but if he's in town, we imagine he will show up.