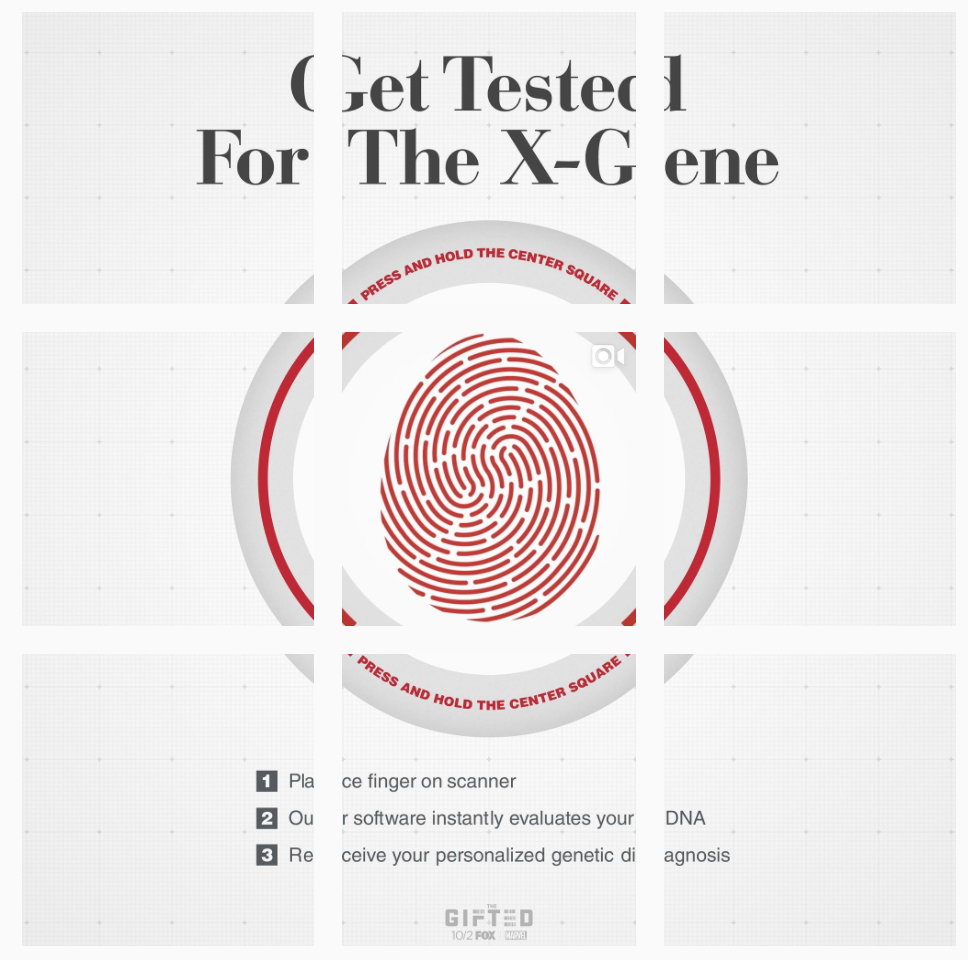 Are you a mutant? You're about to find out.
Just as we've been speculating, The Hollywood Reporter reveals that the awesome FOX X-Gene Screening Station is coming to San Diego Comic-Con, on the Hilton Bayfront Lawn. Attendees will be able to be "tested" for if they have the X-Gene, and will be laser-scanned and receive a cheek swab genetic test with a nurse. Once registered, you will either receive an "I Got Tested" sticker of an "M" sticker to identify you as a carrier of the Mutant Gene.
Six weeks after testing, you'll also receive additional information about your personal genetic profile online.
FOX had previously held this offsite at Upfronts back in May (and you can read more about it on Deadline). There, FOX promoted The Gifted with a Sentinel Services Mutant Testing Center, and street teams also roamed the area in New York, dressed as Sentinel Services agents and letting people know they could get tested. From Deadline, here's a look:
The Gifted will also be represented at San Diego Comic-Con with a panel on Friday, July 21 from 3:45PM-4:45PM in Ballroom 20.