Badges are being mailed out this year — but there are still a few reasons you might need to pick up your badge on site.
International attendees who chose not to enter a domestic shipping address, or those who had their badge lost/stolen/¯\_(ツ)_/¯ will all need to pick up your badge at the San Diego Convention Center, upstairs in the Sails Pavilion. Comic-Con International is making this process even easier now, by allowing for international attendees to pick-up on Tuesday for the first time ever, from 1PM-5PM.
Here's a look at the pick-up times: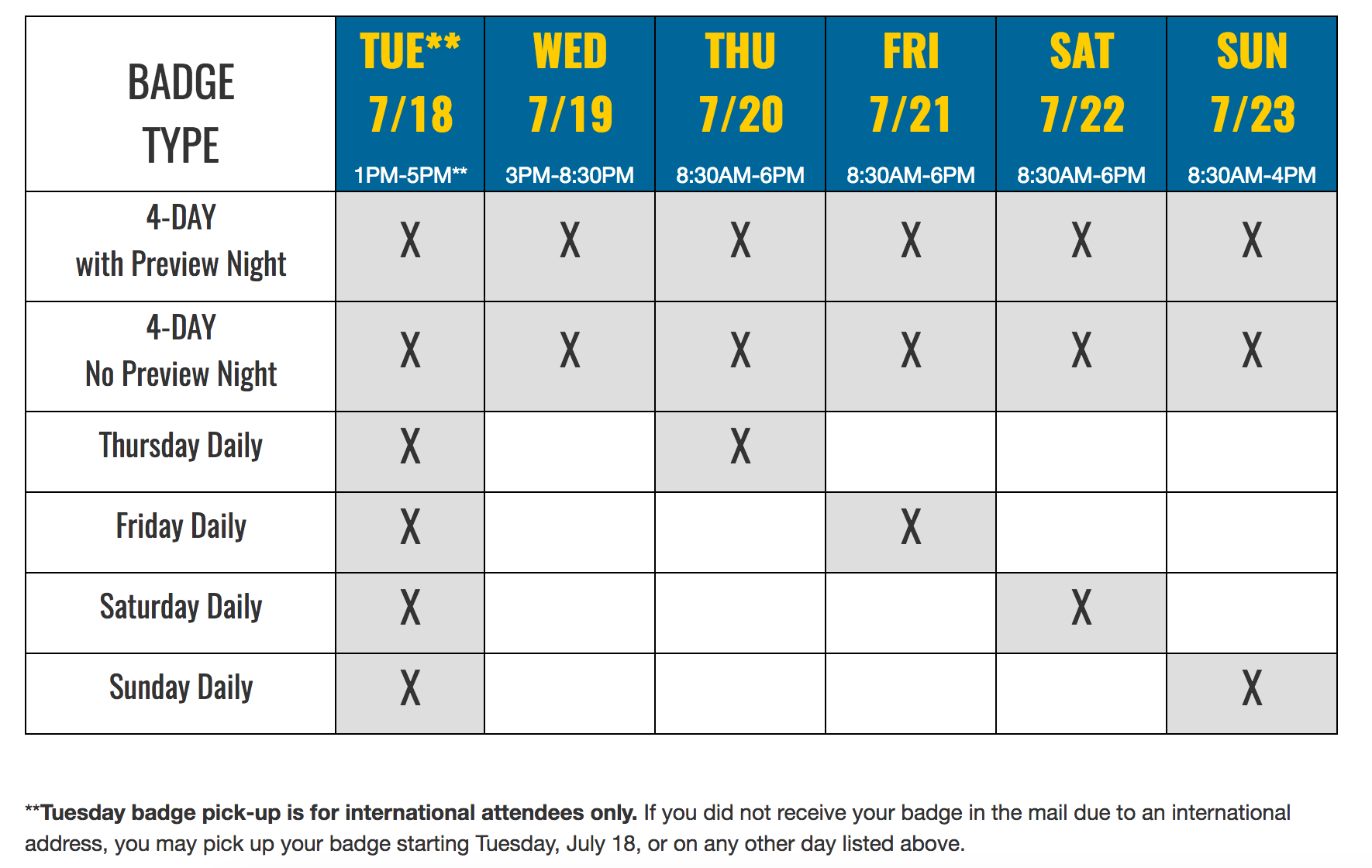 It's worth noting that despite what this says, pick-up always starts earlier than the listed time — so if you're wondering, check out social media, or just swing by and ask.
To pick up your badge, you'll need your valid photo ID and barcode confirmation. And yes, paid attendees, you are also getting a box with a pin. While it doesn't specifically mention non-attendees, CCI has told some folks that all attendees will be getting the welcome box — so let's hope they were right.