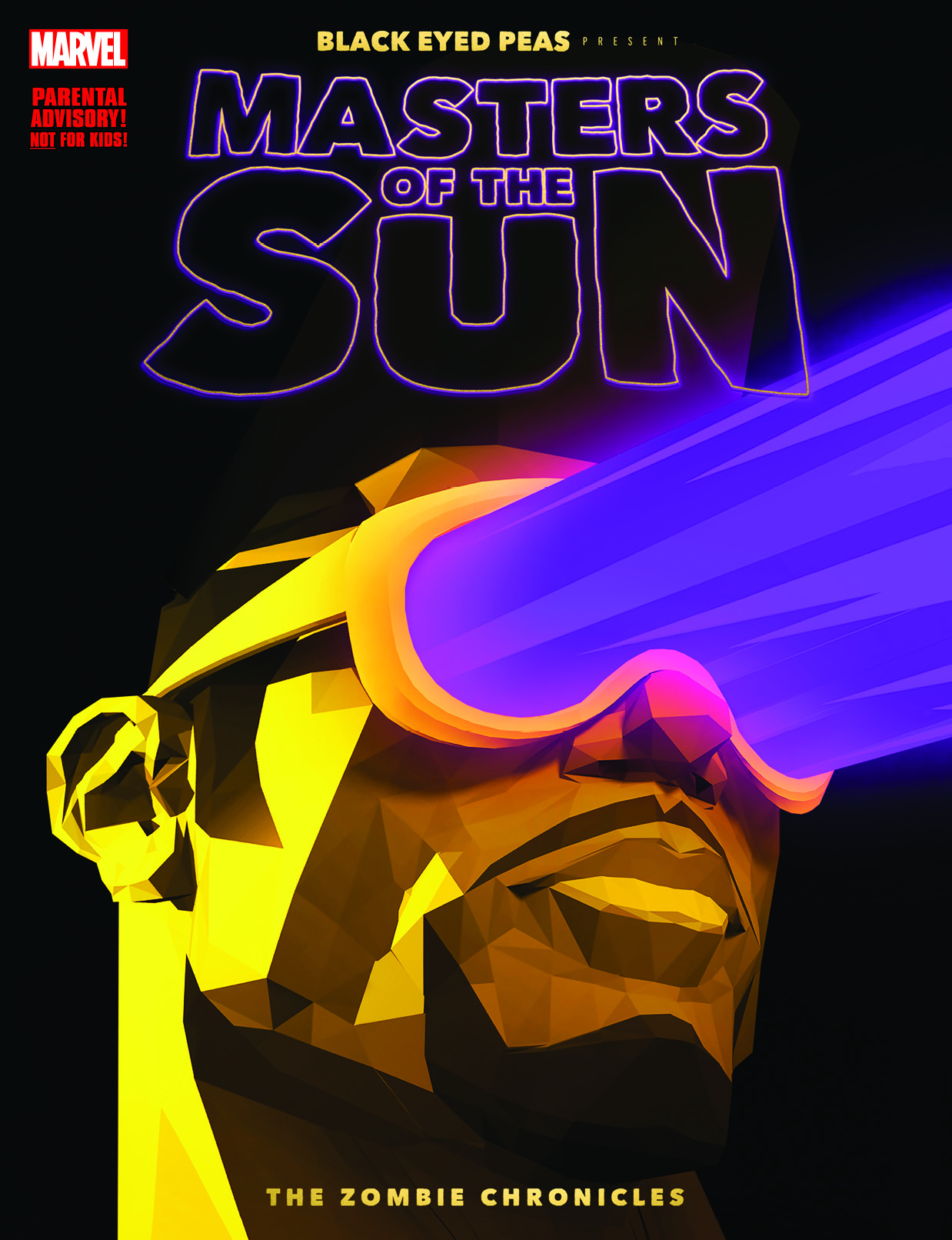 Global recording artists and music hit machine The Black Eyed Peas (will.i.am, Taboo, and apl.de.ap) will be at Comic-Con to celebrate the release of their first graphic novel, Masters of the Sun – The Zombie Chronicles, including a book signing within the Marvel booth, a Comic-Con panel, and an appearance and panel at VR Con offsite.
Where you can catch the BEP:
Friday, July 21: 2PM-4PM
Booth appearance and book signing at Marvel Comics booth #2329
Saturday, July 22: 3PM-4PM
Masters of the Sun book panel discussion hosted by Axel Alonso, Editor-in-Chief of Marvel.
Saturday, July 22: 6:30PM-7:30PM
BEP appearance + panel at VR Con at the Omni Hotel
Masters of the Sun chronicles the city of Los Angeles under attack by aliens, while humans are morphing into zombies. The main character, Zulu-X, who also has a penchant for hip-hop, is thrust into the middle of the action-packed adventure, fighting a nefarious ancient order with the combination of wisdom and street smarts. Blending music with comics, "Masters of the Sun" draws upon will.i.am's personal story, and embodies real-life social allegories that include L.A. gangs, hip-hop and street dance culture.
The interactive, oversized graphic novel will be on bookstore shelves starting July 15.
Will you be trying to catch the Black Eyed Peas at Comic-Con? Let us know in the comments!