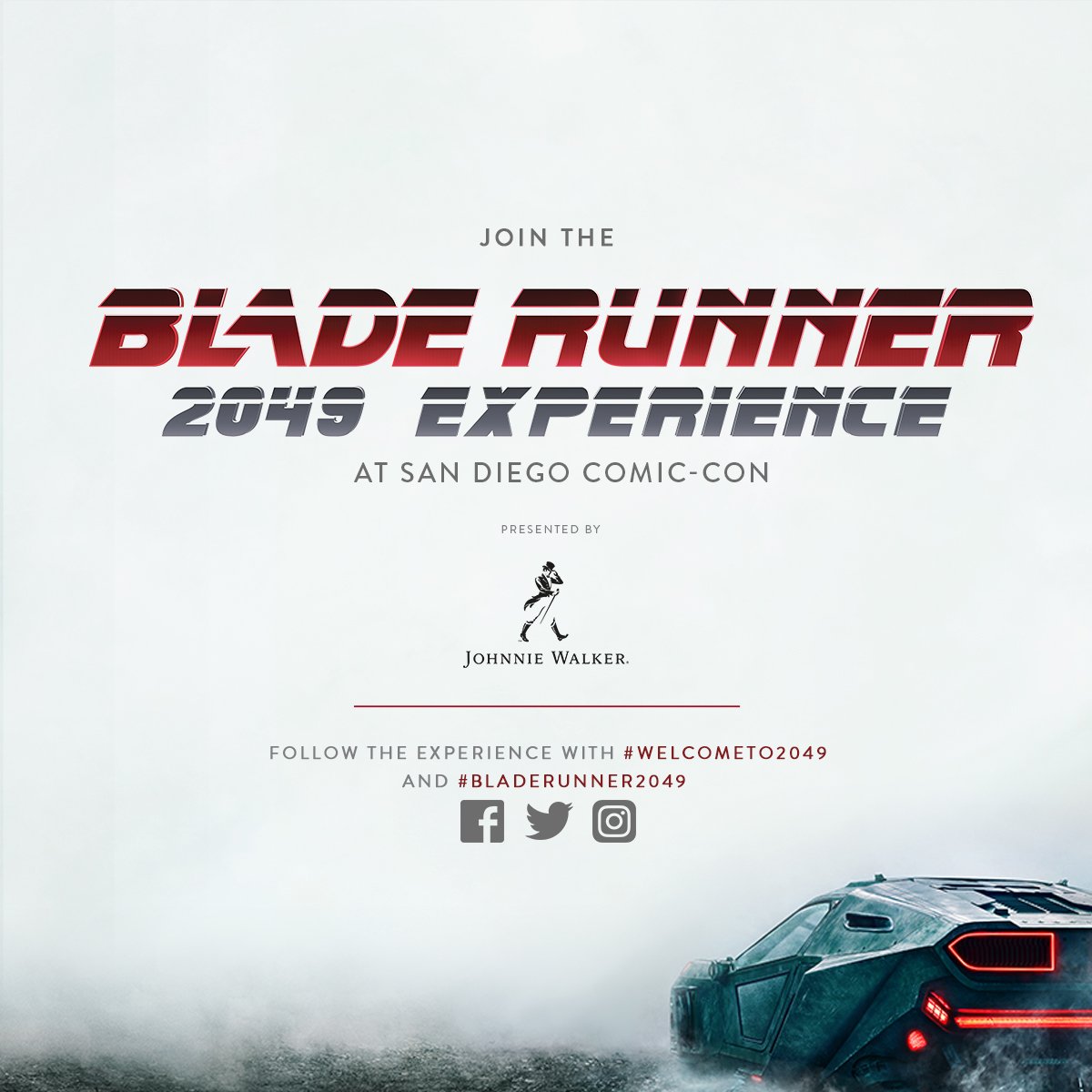 Are you a replicant, or are you a human? Would you pass the Voight/Kampff Test? Alcon Entertainment and Johnnie Walker intend to find out with the Blade Runner 2049 Experience.
Visitors to the offsite experience will pass through a gallery, where Oculus VR will help you feel like you're in Los Angeles, 2049. The experience doesn't end when you leave the gallery; a neon-lit post-apocalyptic Los Angeles street scene awaits you when you emerge. See the sights and hear the sounds as the experience tries to determine if you're human, or "more human than human." Actors wearing actual costumes from the Blade Runner 2049 set will be around, handing out giveaways and other "surprises." Additionally, the actual Spinner from the new film will be on display, along with other vehicles featured in the film.
The Blade Runner 2049 Experience takes place right across the street from the convention center (though exact location is TBA). You can make a same-day appointment at the activation, or if you're willing to stand in line, you can do that too.
While this doesn't guarantee a panel presence for Blade Runner 2049, it certainly makes it more likely. Last year, WB offered an offsite for Suicide Squad, while also bringing along the entire cast for tons of promotion.
The experience will be open from 10AM-7PM on Thursday, July 20 and Friday, July 21 or from 9AM-7PM on Saturday, July 22 – or from 10AM-6PM on Sunday. Admission is free, and no badge is required.
Will you dare to enter the Blade Runner 2049 Experience? Let us know in the comments.