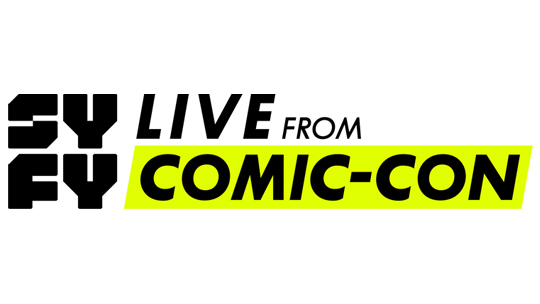 While there may not be a Nerd HQ this year – the party is just moving over to Syfy Presents Live From Comic-Con, which will be taping at the Marriott Marquis & Marina again this year on Thursday, July 20 – Saturday, July 22.
Join host Zachary Levi for the 3-night event at 3:30PM PT each evening for fun-filled nights of celebrity interviews, breaking news and behind-the-scenes reports.
Best of all? Attendees with a Comic-Con badge can attend the tapings for free, by signing up for tickets through On Camera Audiences.
There's no word yet on guests, but last year's event included Norman Reedus, Elijah Wood, Alan Tudyk, and many more.
You can now sign up for free tickets. The show is standing only – there are no seats – but they have promised shade this year!
Are you hoping to get a chance to stop by Syfy Presents Live From Comic-Con? Let us know in the comments.