Preview night is tomorrow. This is not a drill.
Here's a look at what you might have missed:
The Kevin Workman Foundation posted an update on their Instagram regarding their auction. The previously mentioned Monocle Mantis is no longer available for auction, but an original painting of Fisherman's Bride will be taking it's place. If this beautiful and haunting image has grabbed your attention, follow the link for all of the details.
https://www.instagram.com/p/BWoAG7ZhiE-/
SquareEnix posted on Twitter that they are debuting a Sora figure from Kingdom Hearts III at SDCC and will start taking preorders.
https://www.instagram.com/p/BWoAG7ZhiE-/?taken-by=kevinworkmanfoundation
Debuting at #SDCC17 Official Shop Exclusive KINGDOM HEARTS III Bring Arts Sora (Guardian Form Ver.)! Pre-order here https://t.co/a0gq3EoJyp pic.twitter.com/VvSXT41MsU

— Square Enix Merchandise (North America) (@SQEX_MD_NA) July 15, 2017
Alex Deligiannis animation and comic artist for Nickelodeon, IDW, BOOM!, and DreamWorks posted on Instagram his Teenage Mutant Ninja Turtles print he will be bringing to San Diego Comic-Con booth #1802.
https://www.instagram.com/p/BWn9dFGAnTC/
Pixar and Marvel artist Bobby Rubio posted on Twitter one of three Marvel licensed prints at booth #1943.
#CaptainAmerica
@ SDCC I will have 3 officially licensed #Marvel Prints! I am happy that this fan favorite is finally available! #Booth1943 pic.twitter.com/JnNYjoPXRI

— Bobby Alcid Rubio (@Bobby_Rubio) July 17, 2017
The Blot Says reports that there are two Jermaine Rogers SDCC 2017 exclusive figures coming to booth #4532. First there is Veil: East vinyl figure standing 10″ tall and is limited to 500 pieces. There is also Creeping Dero, a 7″ glow in the dark resin limited to 50 pieces. No pricing information is listed at this time.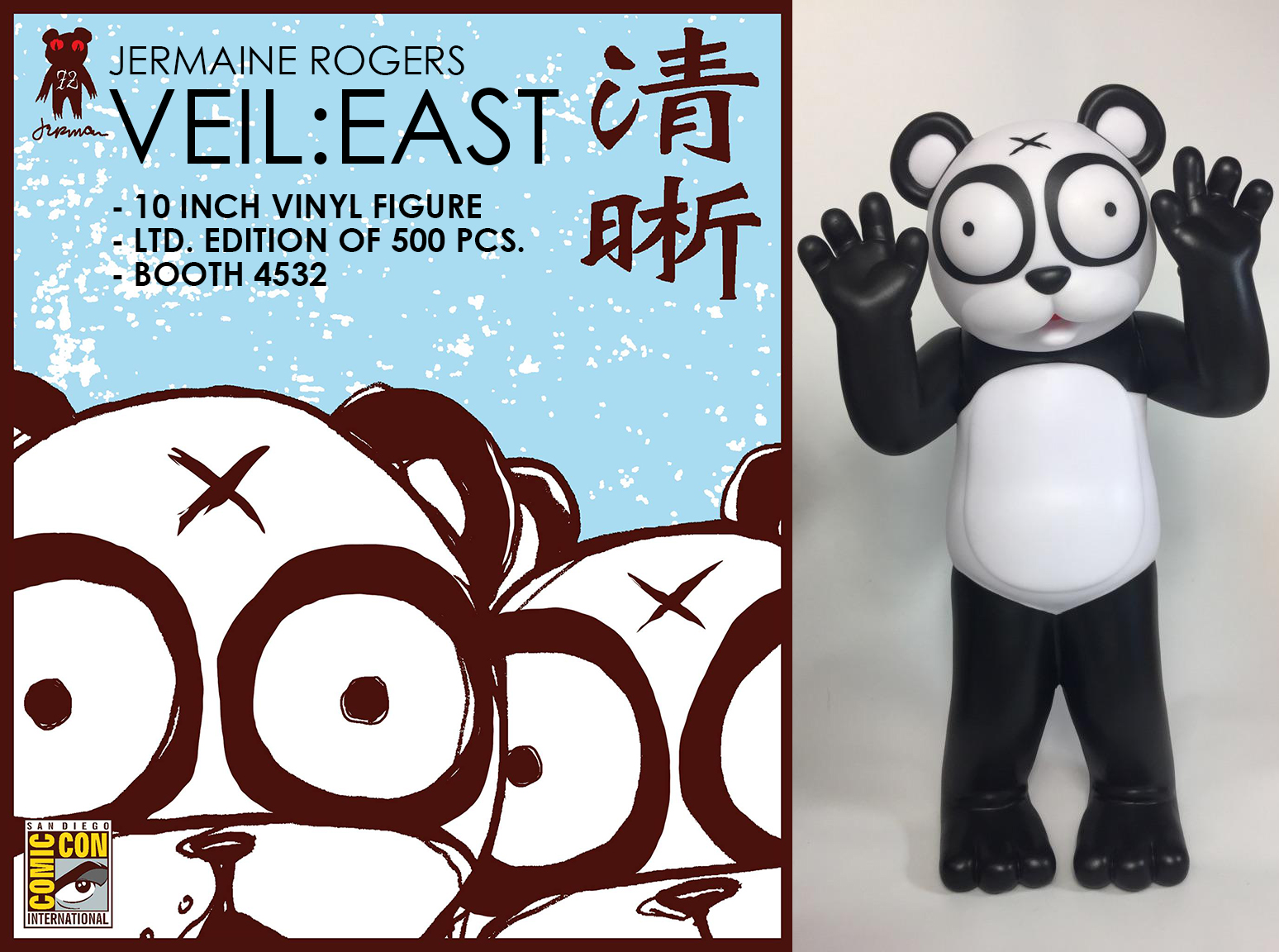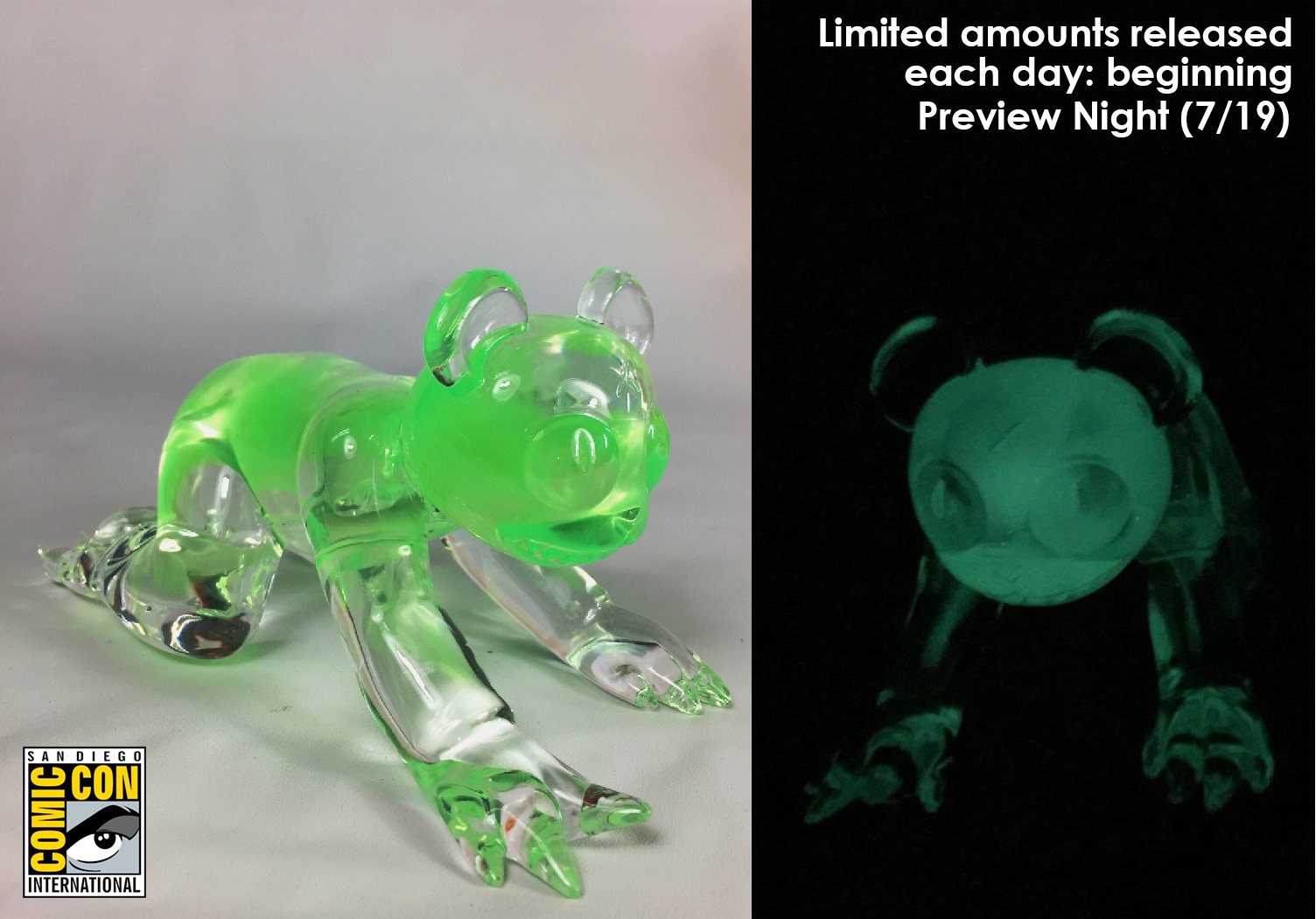 It is with heavy hearts we inform you that we have finally heard word from KFC on Twitter, and there will be no statues at Comic-Con this year. We are as heartbroken as you are. Probably more so. Okay, definitely more so.
I think you meant to say "amazing kfc statues" and you are correct, not this year

— KFC (@kfc) July 17, 2017
Multimedia company Abyssmal Entertainment has posted on Instagram a picture of their Film Festevil bookmark that invites you to meet authors Terry Cronin and Steven Shea at booth #1901.
https://www.instagram.com/p/BWoCDWpBDx3/?taken-by=abyssmalentertainment
2000 AD posted on announced on their site that a Comic-Con exclusive Dredd badge by Jock will be available at booth #2906.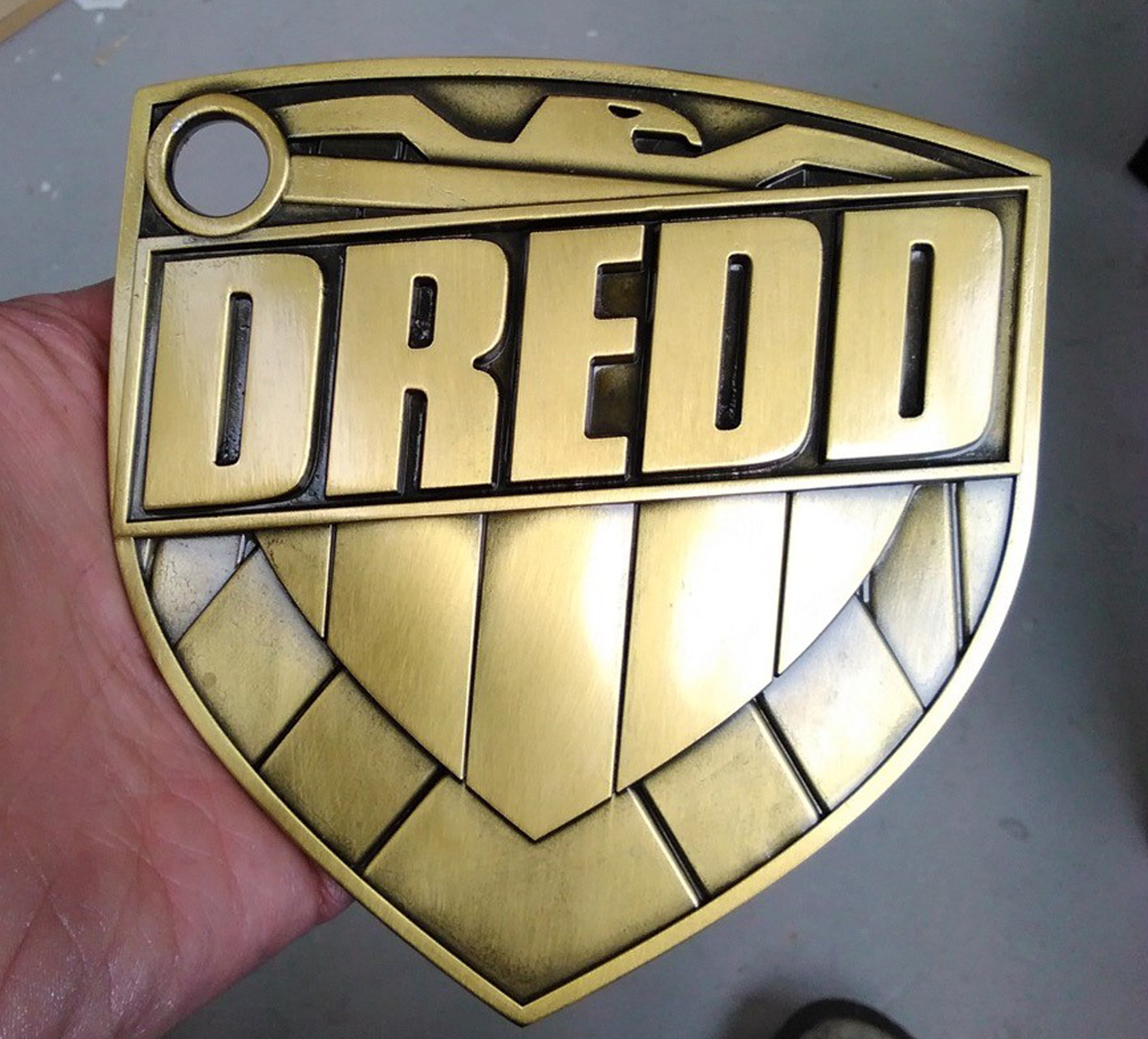 Comic book illustrator Ray-Anthony Height announced his San Diego Comic-Con schedule on Twitter. He will be at the Lion Forge Comics booth #1903. Find him there Friday from 1:30-2:20pm and Sunday from 1:00-1:50pm.
https://twitter.com/RAHeight/status/886977235084759041
Artist Agnes Garbowska is posted on Twitter that she is headed to Comic-Con and is bringing her adorable Wonder Woman art to GG-17. Stop by and check out her beautiful work.
Leaving for SDCC Tomorrow… *Twitch* still so much to do 😳. At least Wonder Woman is ready & will be for sale at table GG-17!! #wonderwoma… pic.twitter.com/tVWxpAAqTX

— Agnes Garbowska (@AgnesGarbowska) July 17, 2017
Josh Howard creator of [email protected] and Black Harvest posted on Twitter a preview of his debut T-Bird and Throttle SDCC Preview Issue #0.
Debuting at #SanDiegoComicCon this week – your introduction to the world of T-Bird & Throttle! #sdcc pic.twitter.com/rx31A5kWwB

— Josh Howard (@joshuahoward) July 17, 2017
The Toy Chronicle has posted info on some more adorable Thimblebugs headed to Comic-Con. Edison by Amanda Louise Spayd and Weebeetle by Chris Ryniak will be making their debut at Cardboard Spaceship booth #5638. If you can't make it to the Con, other colors of these guys will be available online in the future.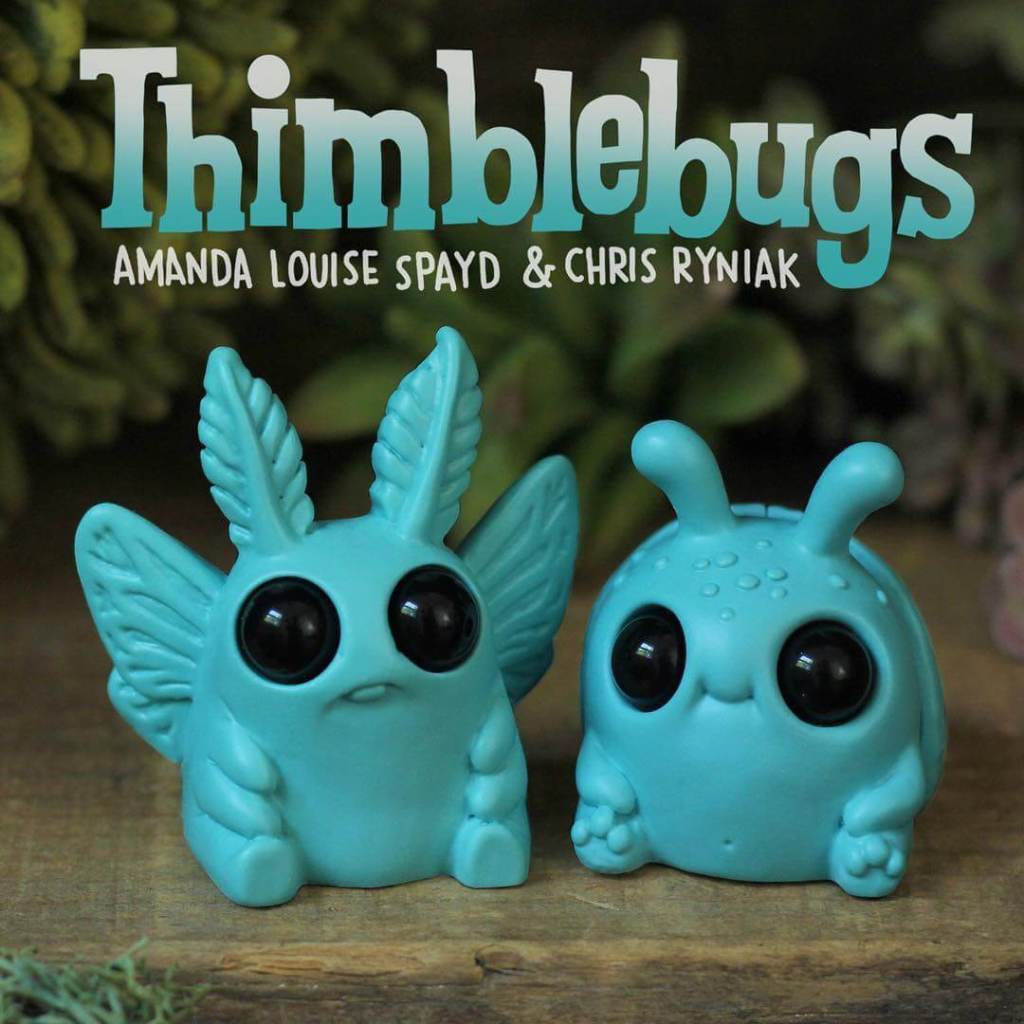 Factory Entertainment announced a Wonder Woman cosplay contest in their most recent newsletter.  Stop by their booth, #2647, dressed and Wonder Woman and get a Wonder Woman button and be entered into the contest. Winner will receive a Wonder Woman sword and shield set. Give away will take place Saturday at 5pm and you must be present to win.
Rotofugi is back with another year of SDCC exclusive soft vinyl toys in all different sizes and prices. Check out the link for all the details and find them at booth #5248.
Anything we missed? Let us know in the comments, drop us a line, or tweet us at @SD_Comic_Con.