We have a little over five days to go until Preview Night, if you don't know the drill by now…
Here's a look at what you might have missed:
Jimmy Purcell the creator behind the Been Better web comic posted on Instagram that if you can find him at Comic-Con he will draw you something for free. Good luck!
https://www.instagram.com/p/BWf0xLAgnwo/?taken-by=beenbettercomic
Weta Workshop has posted another video on YouTube highlighting things they will bringing to their booth, #3613. This one features a Lord of the Rings costume that looks like Sauron. Head to the booth to check it out.
Artist Rhiannon Owens reveals on Twitter a picture of her Supergirl original art she will be selling at Artist Alley table F-03.
As promised! #Supergirl for @Comic_Con Original art available @ table FF-03 in Artist's Alley! #sdcc #sdcc2017 w/ @copicmarker @CansonPaper pic.twitter.com/gLLoA1TqFW

— Rhiannon Owens (@RhiannonDrewIt) July 13, 2017
Artist Rob Kaz, best known for his work Beau the Frog, posted an update to his con schedule on Twitter. He will be at the Acme Archives booth on Friday, July 21 from 12-1:50pm and on Saturday, July 22 he will be revealing new art at Chuck Jones Gallery from 6-10pm.
Hey SoCal – heading your way! Disney, Star Wars, Friends, Places … And on July 22 in San Diego we reveal a new addition to Rob Kaz Art! pic.twitter.com/121uXo8SpG

— Rob Kaz Art (@RobKazArt) July 13, 2017
Marvel has posted info on all things Marvel cosplay on their website. Friday, July 21 at 11:15AM at their booth #2329 they will be taking their big full 2017 picture of any Marvel coplayers who want to show off their costumes. Next on Saturday they will have their cosplay contest on Saturday, July 22 at 6:15PM where participants can win prizes and have their picture displayed on the Marvel website. Lastly they will have their kids costume event on Sunday, July 23 at 2PM.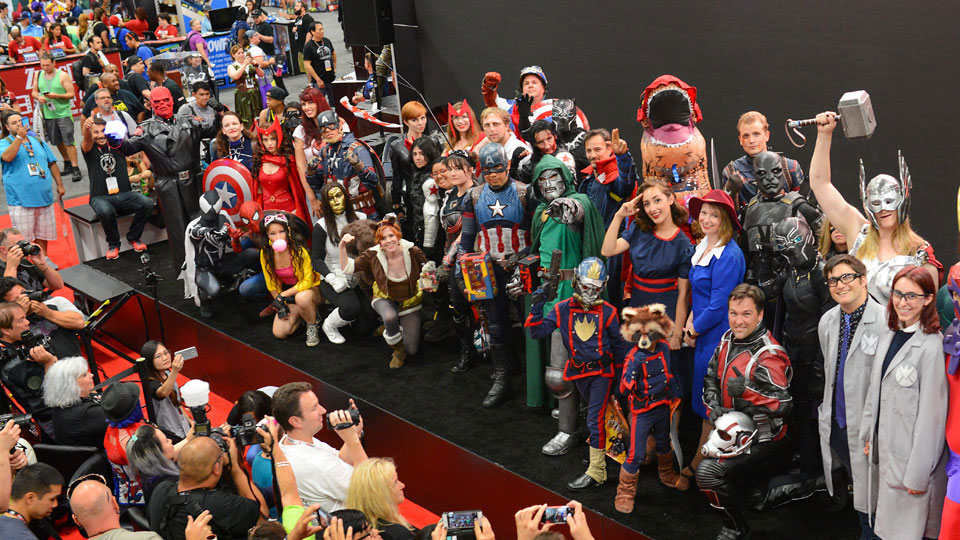 Sho Murase has posted another beautiful example of her work on Twitter of Spider-Gwen. This and more of her work can be found at Artist Alley table #GG-24.
More #Marker #Sketch #SpiderGwen #Marvel #SDCC2017 in one week pic.twitter.com/wrjj9V2lac

— Sho Murase (@sho_moo) July 13, 2017
Designer and illustrator Chris Lee posted on Instagram another reveal of what he is bringing to SDCC. You can find this Star Wars piece as well as his other work at booth #1535.
https://www.instagram.com/p/BWf4LNBAsrx/
The Greatest International Scavenger Hunt The World Has Ever Seen (G.I.S.H.W.H.E.S.) posted on Twitter that they might be at or around SDCC "at some point" to "cause chaos and mayhem". Not a lot of info, but it sounds promising.
We may be there in some form of some kind at some point in the vicinity of #SDCC to cause chaos and mayhem.

— GISH (@GISH) July 13, 2017
Artist Bill Sienkiewicz posted on Twitter that he will be bringing an exclusive print of David Bowie to San Diego Comic-Con. This moving print can be found at booth #1714.
#Bowie print available #SDCC2017 @sinKEVitch Booth 1714@SD_Comic_Con @sdccgotgirl
@ComicConHQ #EXCLUSIVE pic.twitter.com/hMgZvvTFjC

— Bill Sienkiewicz Art (@SienkiewiczArt) July 13, 2017
To show her appreciation for her fans, Camilla d'Errico announced on Instagram that she will be raffling off three of original pieces of her art at SDCC. Make a purchase on that Thursday, Friday or Saturday and get a ticket to that day's drawing. Check out her post for all of the details.
https://www.instagram.com/p/BWgOCWnjhzG/
Mystery Science Theater 3000 posted on their site that they will have new merchandise available at the Shout! Factory booth #4118.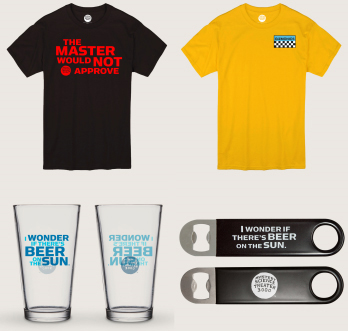 Tom Hodges shows off some of his concept art on Instagram that can be found in the Antiis sketchbook available at the Antiis Comics booth in Small Press #LL-5.
https://www.instagram.com/p/BWgFRR6FQ3x/
The Ninja Bot revealed on Instagram some Foodie Stickers they are bringing to Comic-Con. They are so adorable, especially the bubble tea.
https://www.instagram.com/p/BWgTLuwgEKh/
Anything we missed? Let us know in the comments, drop us a line, or tweet us at @SD_Comic_Con.