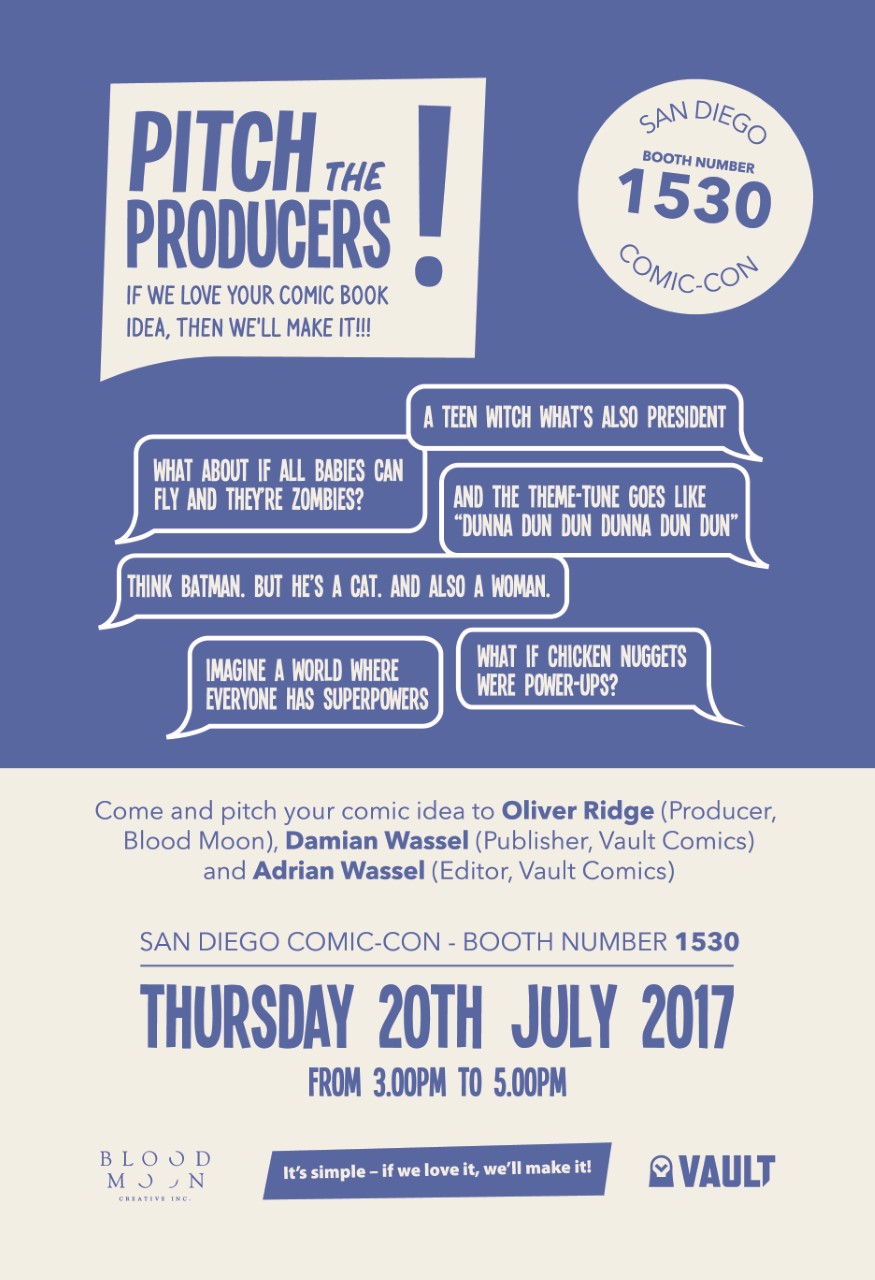 Are you a writer who has the best idea for a comic but just can't get your foot in the door to pitch your idea? Let's face it, they never get in touch when they say they will. If that's you, Vault Comics has the opportunity of a lifetime for you.
Visit Vault Comics' Booth #1530 on Thursday, July 20 from 3PM-5PM, when you can pitch your brilliant ideas to some of the industry's finest. Oliver Ridge (producer, Blood Moon), Damian Wassel (publisher, Vault Comics), and Adrian Wassel (editor, Vault Comics) are willing to hear you out. If they like your comic, they'll make it!
This could be your shot. Are you going to miss it? Let us know in the comments.