Now that our fearless editor-in-chief, Kerry Dixon, has officially declared SDCC off-season over, you can expect more juicy San Diego Comic-Con news to come in the near future. Let's get things rolling with this issue of Under the Tents, where we bring you exciting news from The Geeky Hooker, Chris Hardwick, and a lot more.
Here's a look at the news you might have missed:
We reached out to talented artist Edwin Huang to see if we would find him at SDCC this year. We were happy to see that he will indeed be tabling at the UDON Entertainment booth this year, and even better, he's also taking pre-commissions if you email him at edwin@edwinhuang.com. Huang sent us some teasers of what he's currently working on, but if you'd like to see more, you can find his work on his website, or you can follow him on Twitter.
unfortunately, i'm only taking commission at the shows i attend this year. i'll be at kaiwai kon, SDCC, AX, EVO, otakon, tidewater, C2E2, and NYCC

— Edwin Huang (@ironpinky) February 13, 2018
While Chris Hardwick may seem like the busiest person ever, he assured one fan recently on Twitter that he could have even more pans in the frying pan than he already does. So while he doesn't attend every event, he tweeted that he would be at SDCC. Now, the only question is, which panels will have him as moderator?
Not taking it seriously! Just clarifying. More information is never a bad thing. See you at sdcc!

— ʞɔiwbɿɒH ꙅiɿʜƆ (@hardwick) February 19, 2018
Artist Gary Pullin announced via Twitter that he will be exhibiting at SDCC once again this year alongside fellow artist N.C. Winters.
It's official, I'll be exhibiting at San Diego Comic Con alongside the incredible @ncwinters! Huge thanks to N.C. for asking me to join forces in July. Check out his work and give him a follow! #sdcc2018 pic.twitter.com/fp8VP9F49D

— Gary Pullin (@GhoulishGary) March 12, 2018
Voice artist Kat Cressida had decidedly mixed (but mostly positive) emotions about being at SDCC this year, thanks to Coolwaters Productions. Does this mean she'll be signing? We'll keep an eye out for more info.
😛 Excited
☺ Thrilled
😳 Nervous
😘 GRATEFUL as all get out !!
Been invited to be a (small!) part of ⚡️ #SDCC2018 ⚡️in good ol #SanDiego.
TY @CoolWatersProds for ✨MAKIN MAGIC✨
Aight #DisneyFans 🌟…
WHO'S COMIN??!
💫 #ComicCon2018 💫 @DerekMaki pic.twitter.com/LbZES4ydYu

— Kat Cressida (@KatCressida) March 10, 2018
TY! See you at San Diego Comic Con? I'll be there #SDCC2018 Also planning to attend the World Fantasy Convention in Baltimore early November! https://t.co/aT4oeHsXtn https://t.co/03FxON0j9A

— Nancy Holder (@nancyholder) March 7, 2018
Eisner nominated artist Sara Richard is already hard at work getting ready for San Diego Comic-Con this year.
https://www.instagram.com/p/BgAnj5cBe68/
https://www.instagram.com/p/BXOCeoYje2u/?tagged=sdcc2018
https://www.instagram.com/p/Bf_ShTMhKtD/?tagged=sdcc2018
When toy giant Funko held their Twitter Q&A, inquiring minds on Twitter wanted to know when their Bat Pop! collection would grow. According to Funko's response, we'll have something to look forward to in that area at SDCC this year. Will it be Red Hood?
It will grow at SDCC…….

— Funko (@OriginalFunko) March 15, 2018
If you're a fan of Jeaux Janovsky's cartoon work, you'll be happy to know he'll be at SDCC this year with his newest work, Quazar Qat: Tails in the Public Domainsion. If you want to know who or what Quazar Qat is, you'll have to stop by and ask.
https://www.instagram.com/p/BgWxTzPF2BL/?tagged=sdcc
Who says dreams don't come true? Marvel artist Andy Park is excited to have a booth at SDCC this year for the first time.
. I'll only be walking around WonderCon on Saturday. And yes I will have a booth (for the 1st time) at SDCC. https://t.co/R628Wtiy72

— Andy Park (@andyparkart) March 15, 2018
I'll be at #SDCC18 too! Stop by and say hello at the Alterna @ALTERNACOMICS booth! #HFF18 pic.twitter.com/bmQcRVHwBR

— David Lucarelli (@DavidLucarelli) February 28, 2018
LA artist and illustrator Shing Yin Kor, in expressing her gratitude to those who saw her at ECCC, tweeted her 2018 con schedule as it currently stands, and we're pleased to report that SDCC was on that list.
And my con schedule for the next few months is Alaska MiniCon, TCAF, VanCAF and SDCC! Hope to see more of you rad people then!

— shing yin khor (@sawdustbear) March 4, 2018
While it's probably a safe bet we'll see some sort of presence from Star Trek: Discovery at SDCC, one of their writers, Bo Yeon Kim, is hoping to be there. If his schedule permits, of course.
I'll be at SDCC (if schedule permits)!

— Bo Yeon Kim #WGAStrong (@extspace) February 26, 2018
Pop culture artist J.J. LendL had to disappoint a fan who asked if he would be at WonderCon this year. He did have some good news, however, in that he will be at SDCC.
No, unfortunately my next CA con won't be til SDCC. But feel free to DM me, I can ship whatever to you 👍

— J.J. LENDL (@JJLendl) February 24, 2018
DC Comics artist Mirka Andolfo also had to mildly disappoint a fan asking about WonderCon. Like J.J. LendL, however, she will be at SDCC.
Thanks! No wonder con 🙁 this year I'll be for sure at SDCC and NYCC (and a couple of other 2 cons)

— Mirka Andolfo Fumettis (@Mirkand) March 9, 2018
Have you ever imagined the worlds of Wicked and Harry Potter coming together to form an epic musical? If so, then you're probably one of the minds that came up with Wicked Wizards: A Potter Parody. If you're like the rest of us who thinks that's a mash-up they'd love to see, the Turning Tydes performing troupe will be performing it at the Lyceum Theatre during SDCC.
It's called Wicked Wizards: A Potter Parody and it's a musical mashup of Wicked and Harry Potter. We're the same company that did Phantom of the Empire, and Into the Walker Woods. We will be performing at the Lyceum during Comic Con!

— Janessa Christine (@PodsofWar) March 17, 2018
What's a UTT without crochet? Our good friend, The Geeky Hooker, was inspired by Netflix's new The Punisher series for her latest critter. As always, you'll need to follow her on Twitter or Facebook to see where she drops it for you.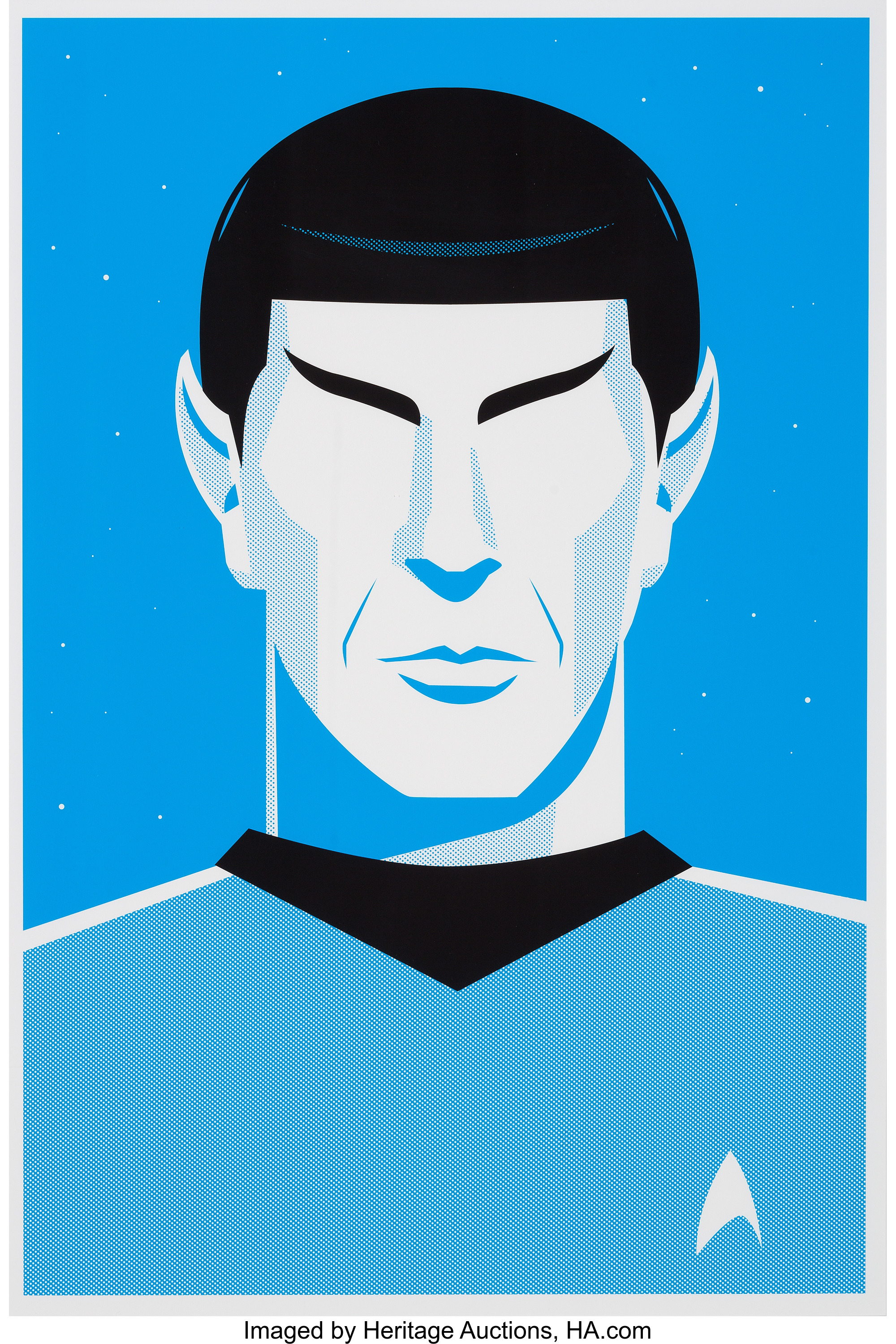 Artist Terry Moore was pleased to report that the hi-res cover for his book Strangers in Paradise will be ready in time for SDCC. We'll have to follow his tweets to see what else he has in store.
https://twitter.com/TerryMooreArt/status/975792521300365313
Anything we missed? Let us know in the comments, drop us a line, or tweet us at @SD_Comic_Con.