Comic-Con International has added an extra hoop to jump through this year — so you're probably going to want to pay attention.
Tonight, CCI announced that "in an effort to reduce lost, returned, and undeliverable badges", they are now requiring that badge-holders "verify" their badge shipping address is a US domestic address the USPS recognizes on or before May 14. Previously, you merely had to login to double check that it appeared correctly.
Now, instead, you'll need to login to your Member ID and click the "Contact Info" page. Under BADGE SHIPPING ADDRESS, you should see a red button to Verify Shipping Address.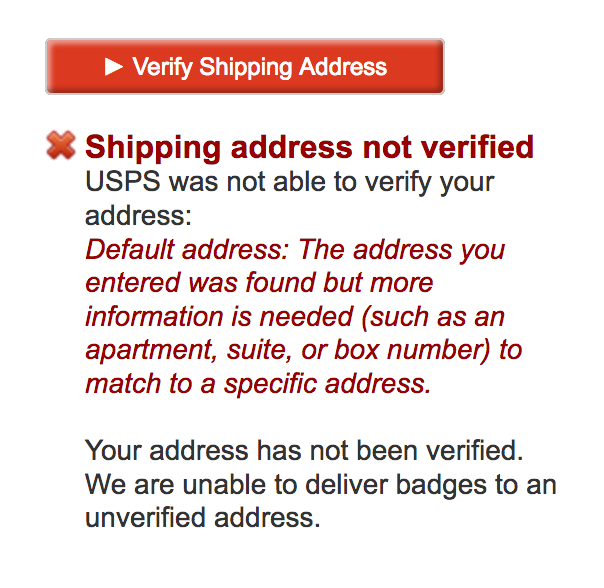 After following the instructions, you should see this in the top right hand side of your Member ID now:

However, if your address still won't verify, you'll need to click the green Contact Us option on the left hand side.
If you don't verify your address prior to May 14, your badges will not be shipped. International folks can either choose to verify a US address (example: Use a friend's address), or still pick-up on-site at the convention.