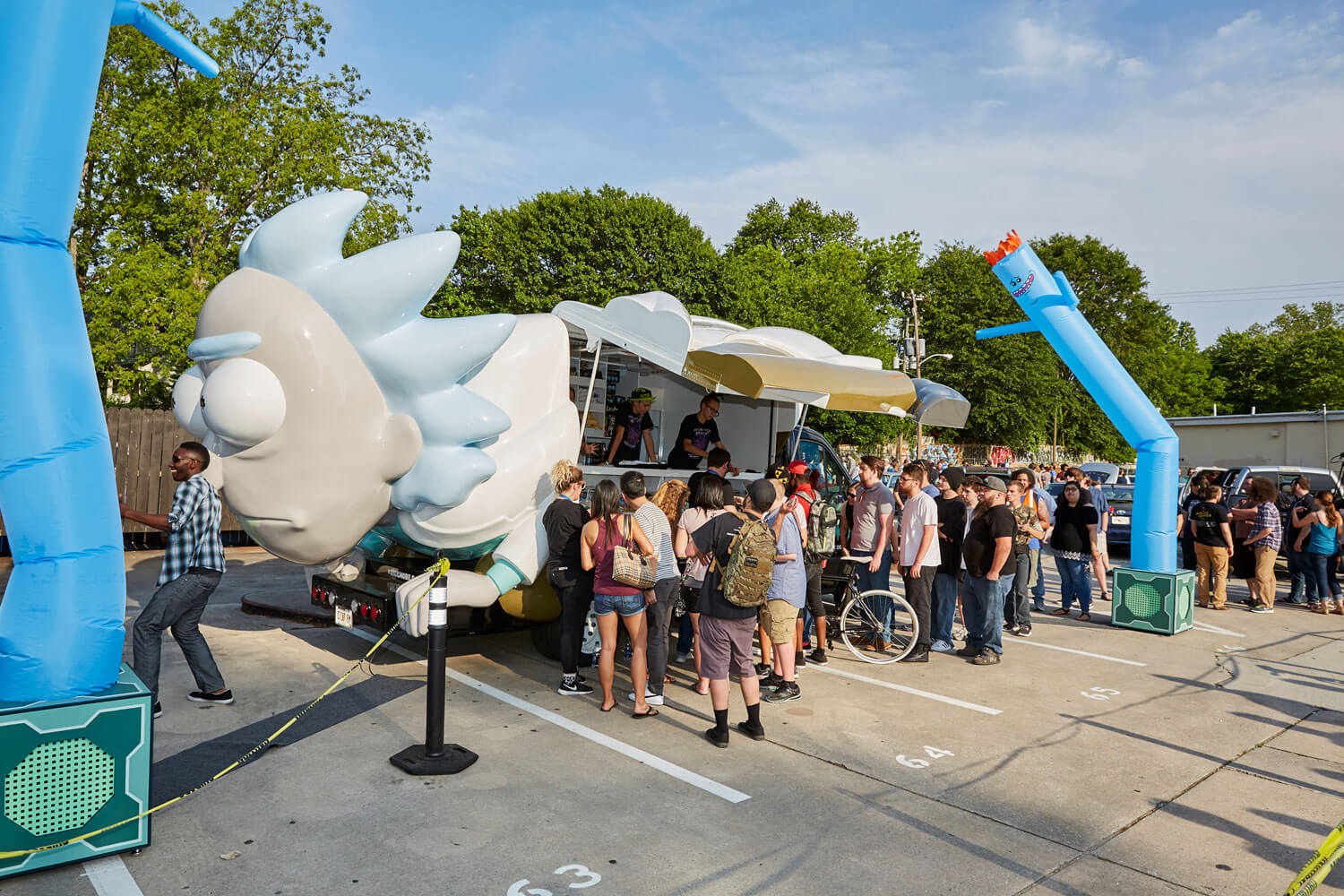 For Rick and Morty fans, today was already pretty epic: The series was just renewed for an astounding 70 episodes (yes, really), ensuring that you'll have all the animated hijinks you could want for years to come. But what if we told you there was even more good news?
Rick and Morty are hitting the road again for San Diego Comic-Con – which basically means that yes, the Rickmobile is coming back.
Adult Swim is taking their Rickmobile – a Rick and Morty mobile truck that doubles as a pop-up store – on the road again this summer to multiple cities for a "Don't Even Trip – Road Trip 2018", and one of the stops will be in San Diego. You can swing by the Rickmobile during Comic-Con to pick up your Rick and Morty wares on Wednesday, July 18 – Sunday, July 22 (which is, we should note, a whole day earlier than last year!).
Now, the only question that remains: Will the Meatwad Dome be back?
Are you excited? Let us know in the comments.