20th Century Fox is inviting Buffy fans to indulge the slayer within themselves, and participate in the first-ever Buffy Vampire Hunt through San Diego.
Every fan will become a slayer as you must locate each "Vampire Nest" across the Gaslamp District and throughout the convention center during Comic-Con on Saturday, July 21. At each locations, fans will be rewarded with a wide-range of prizes, including Buffy Funko Pop!s, posters, stickers, pins, t-shirts, comics, and much more.
To participate and receive clues and maps, you can fill out the form at the bottom of this page.
Happy hunting!
There also appear to be two shirts for the event, though you can order them both now:
Buffy the Vampire Slayer Comic Book Grey T-Shirt – $24.95Order Now –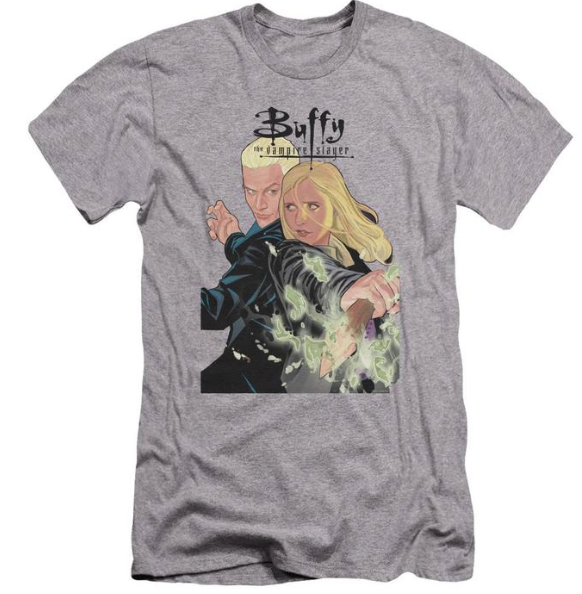 Buffy the Vampire Slayer Comic Book Red T-Shirt – $24.95 – Order Now