In addition to the previously announced UCC Distributing Steven Universe San Comic-Con exclusives for 2018 – there will be all kinds of Cartoon Network exclusives scattered throughout the show floor.
This year's booth (#3735) on the show floor (which won't be where you the exclusives) will greet fans with large, iconic figures of the Crystal Gems above a crystal landscape. A screen embedded in the crystal will show what's waiting inside – the chance to be in an epic parallax scene with their favorite characters!
Let's take a look at this year's Cartoon Network exclusives on the show floor, and where to find them:
Steven Universe Sketchbook (Insight Editions, Booth #3721)
Let the colorful characters of Steven Universe inspire your creativity with this gorgeous sketchbook. Available as a limited-release early preview at SDCC, the sketchbook features an exclusive foreword from show creator Rebecca Sugar along with whimsical drawings from her and the show's other artists. This sketchbook invites Steven Universe fans to bring out their inner artist within its blank pages.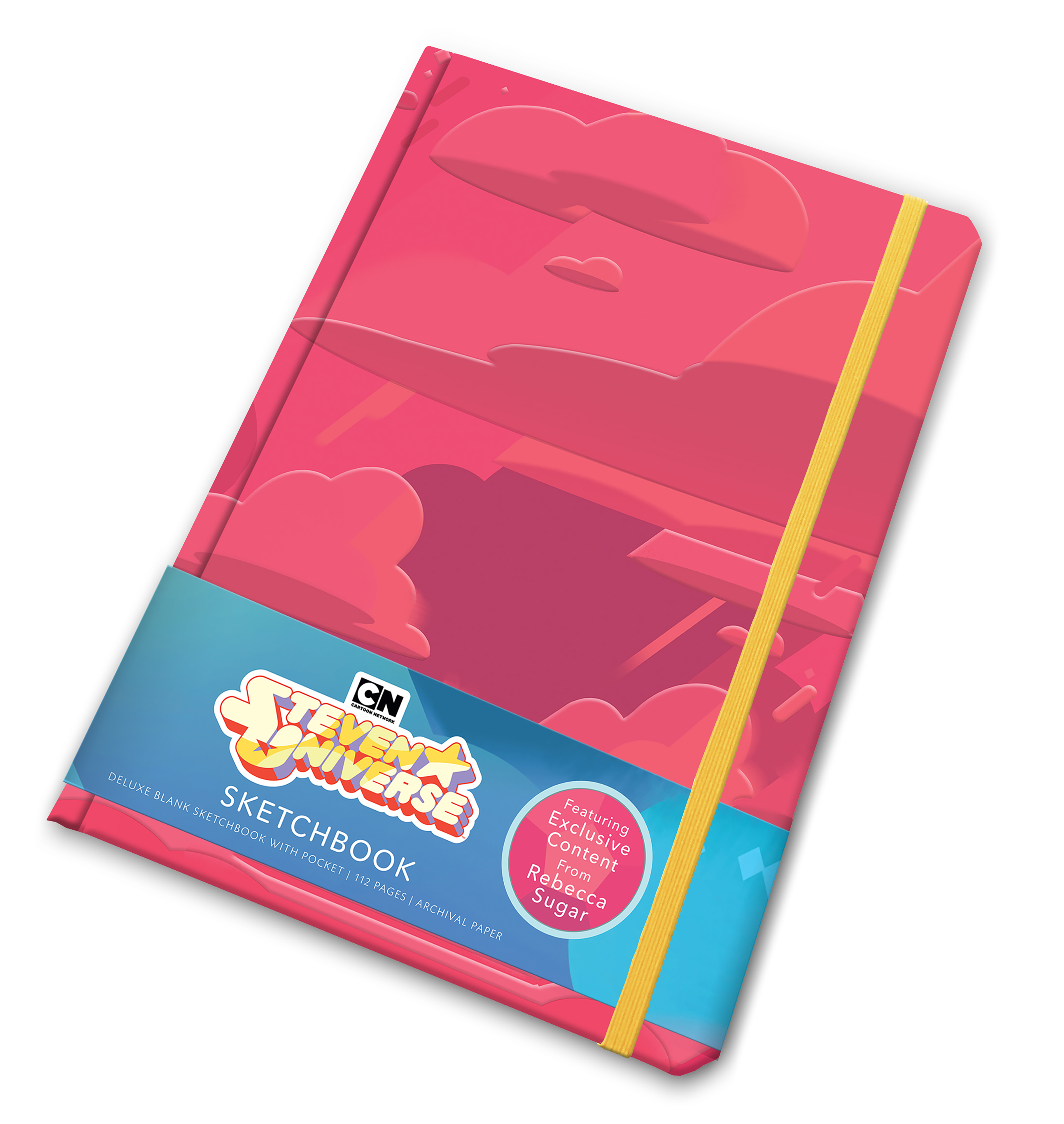 Steven Universe Zagwear Exclusive Plush (UCC Distributing, Inc., Booth #5610)
Zagwear is premiering Steven Universe exclusive plushies featuring Lars of the Stars, Yellow Diamond, Blue Diamond, Pink Diamond, Sparkle Cookie Cat, Peridot, Night Lion and Sitting Pink Lion.
Steven Universe Cookie Cat Original Print T-Shirt (For Fans By Fans, Booth #1316)
The adorable Cookie Cat Steven T-Shirt in charcoal by Steven Universe fan and illustrator Shelby Chin is a San Diego Comic Con exclusive available only at For Fans By Fans Booth # 1316. ForFansByFans.com is a community that bridges the gap between fans, artists, and the worlds that inspire them.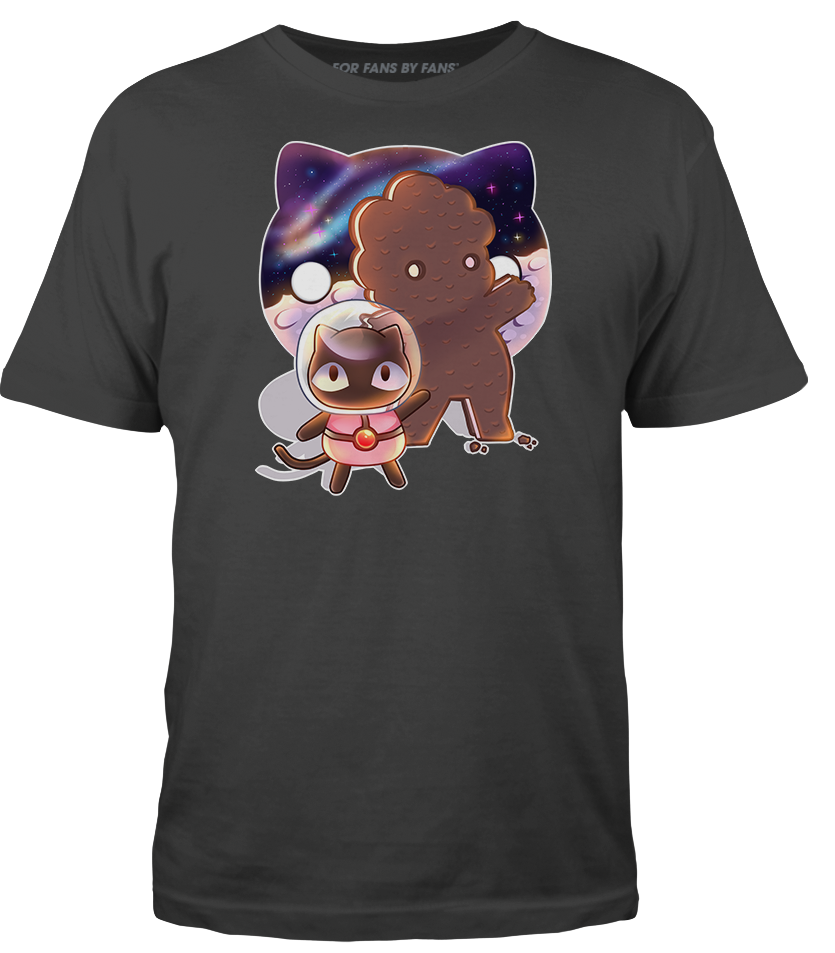 Adventure Time 7" Vinyl (Mondo, Booth #435)
Mondo is debuting a SDCC 2018 Adventure Time exclusive vinyl featuring tracks "Friends Don't Fight" (both with vocals and instrumental) and "Manlorette Party." The vinyl cover art work is custom created by artist JJ Harrison and they will be sold at the Mondo booth for $12 +tax. Supply is limited, so make sure to get them before they're gone!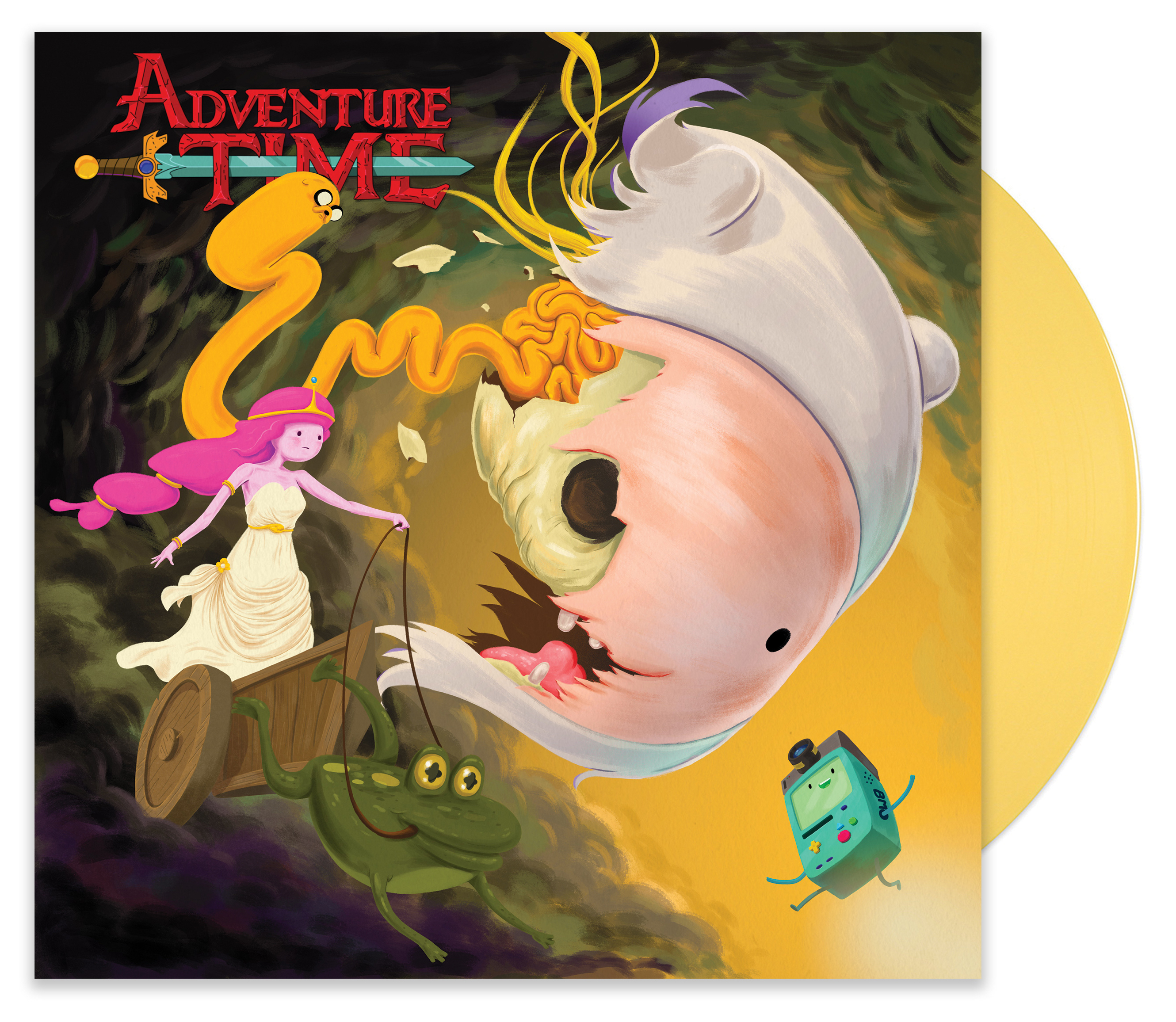 Adventure Time: Beginning of the End #1 (BOOM! Studios, Booth #2229)
When Finn breaks a promise he can't remember making, Chronologius Rex, the lord of Hours and All Time, confronts him. Journey with Finn and Jake as they work to save Finn before he is erased from every reality! Honoring the series finale of Cartoon Network's longest-running series, Adventure Time: Beginning of the End #1 will be sold exclusively at the BOOM! Studios Booth.
Adventure Time Coloring Book (Dark Horse, Booth #2615)
Dark Horse and Cartoon Network are teaming up for a SDCC 2018 exclusive early preview Adventure Time coloring book! Bring Finn and Jake's adventures to life in this official coloring book, featuring 45 original images by various artists. They are also adding a little color to the lives of Cartoon Network fans with a 59"x59″ coloring wall featuring illustrations from the network's longest running series Adventure Time and fan-favorite Steven Universe. Comic con attendees can stop by their booth starting Thursday to color in the gigantic coloring book pages and get a chance to purchase new products.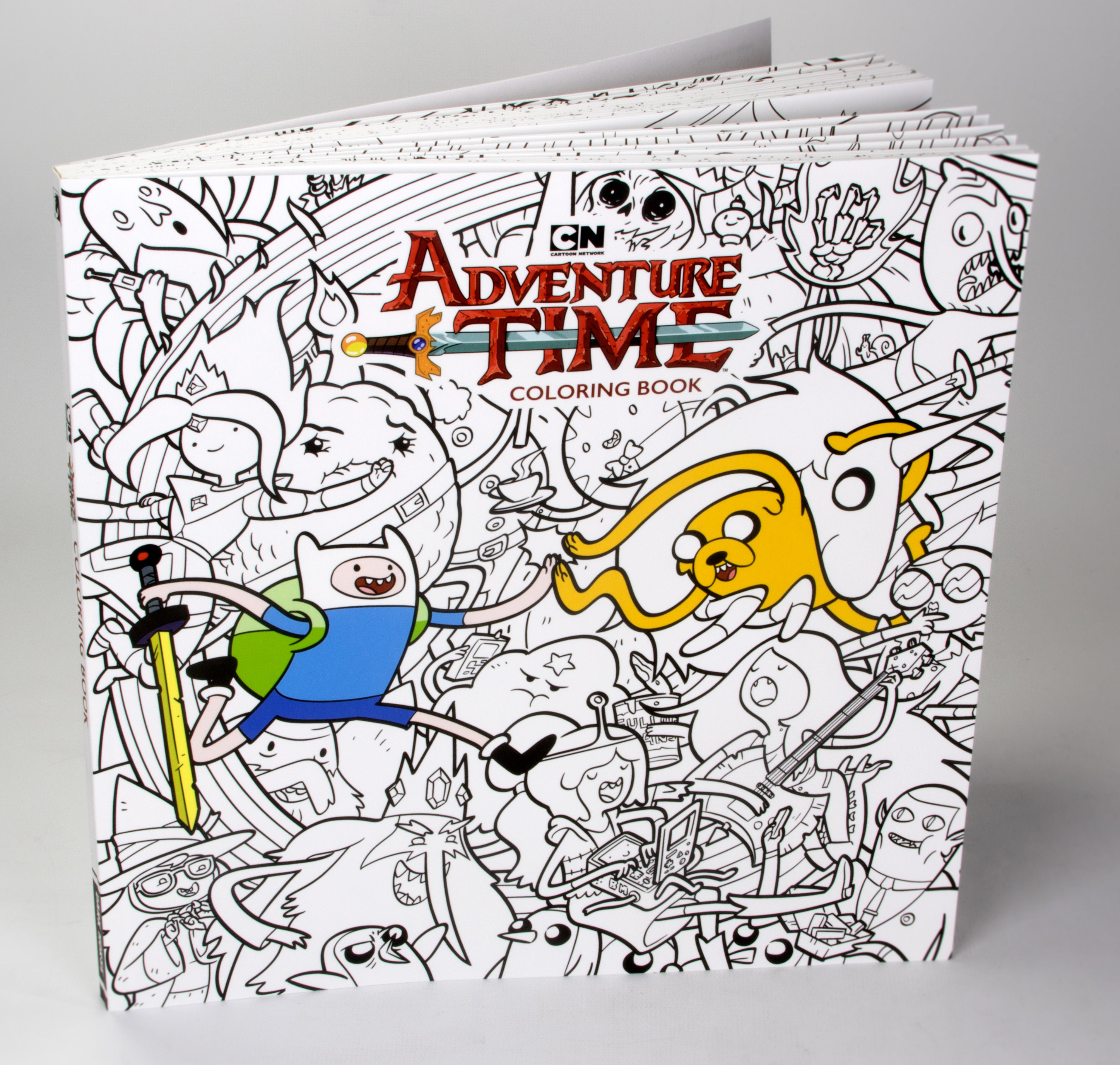 The Powerpuff Girls Titan Figures 3-Pack (Titan, Booth #5537)
Titan Entertainment are bringing their first EXCLUSIVE The Powerpuff Girls Glow-in-The-Dark 3″ TITANS three-pack to SDCC 2018! Celebrating 20 years of Cartoon Network's The Powerpuff Girls, this set features Blossom, Bubbles and Buttercup straight outta Townsville – ready for action with super glow-in-the-dark highlights.