Bandai is heading back to San Diego Comic-Con – and in addition to their previously announced SDCC exclusive Power Rangers figures, they'll also have two Dragon Ball exclusives. You can score both exclusives at either San Diego Comic-Con or at Anime Expo, but those are the only two places you'll find them.
At Anime Expo, exclusives will be first-come-first-serve.
At San Diego Comic-Con, to obtain your exclusives, stop by Bandai booth #3535 to obtain a product ticket when doors open every morning, to purchase products. Each product ticket is related to a specific product, and will contain a date and time slot on it with instructions on when to return to the booth to purchase your product.
First up, Bandai will be bringing The Dragon Stars Series – Saiyan Evolution Pack, which celebrates the three primary forms that Goku takes in the hit series, Dragon Ball Super, with three exclusive, highly detailed, and poseable 6.5" figurines. The figures come packaged in premium matte black packaging, with an outer sleeve that can be easily taken on and off to showcase the three figures, each of which is posed in a fighting scene. It will retail for $80.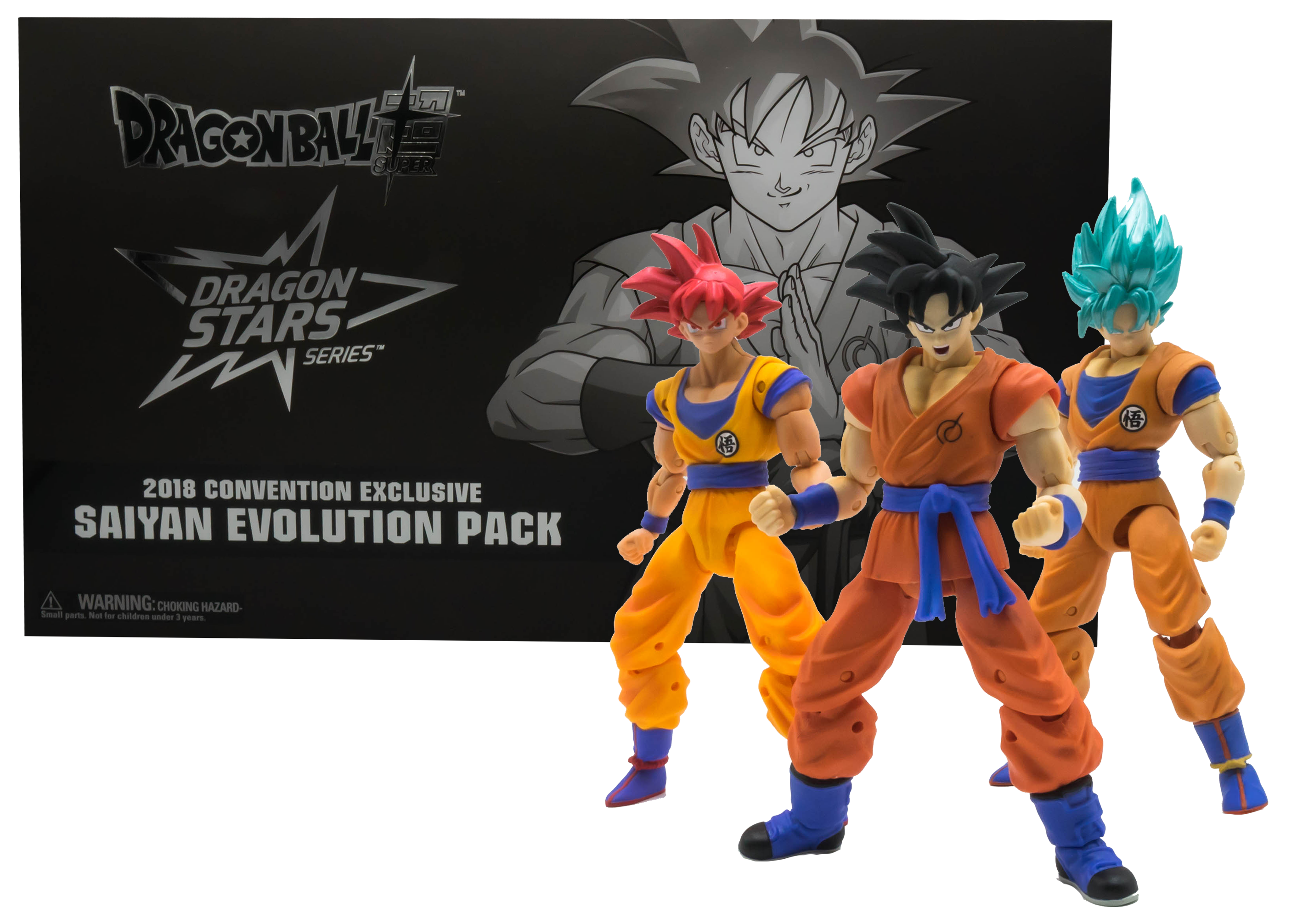 They're also bringing The Golden Frieza Scouter, which is a tribute to everyone's favorite villain who never really dies. It is the amalgamation of Golden Freiza's signature look and the iconic Dragon Ball scouter, in a never before seen re-imagining that is sure to delight fans. The scouter can be worn by both children and adults alike. It comes packaged in a premium matte white box, that slowly slides open when you hold the top lid, let gravity do its job, and let out a high-pitched cackle. You can pick it up for $50.