NECA's Teenage Mutant Ninja Turtles sets are always one of the hottest exclusives at San Diego Comic-Con  — and we're excited to see what NECA has in store for 2018. We're also combining NECA's San Diego Comic-Con exclusives with their new subsidiary, JEI, since they'll be available at the same booth.
Similar to last year, NECA will be offering online pre-orders from June 6 – June 8 at 10AM PT through the NECA Store, with a limited amount of exclusives available daily, that will ship to you at home about a week after San Diego Comic-Con. If you don't wish to pre-order, you can head directly to their booth at Comic-Con to try your hand there. You can read more about the process on their Pre-Order FAQ.
Here's a look at this year's exclusives:
[UPDATE June 1]
It may not be Turtle Tuesday – but NECA has saved one of their best San Diego Comic-Con exclusives for the end of the week. They'll be bringing a 1990 Movie Figures Teenage Mutant Ninja Turtles Set to San Diego Comic-Con. The 7″ scale figures (which includes Donatello, Leonardo, Michaelangelo, and Raphael) come packaged in a VHS-styled box and include two bandanas for each turtle, plus "tons of accessories". The boxed set by itself will retail for $125, or you can get the set bundled with a Movie Street Diorama for $250.
Here's a closer look at the regular set: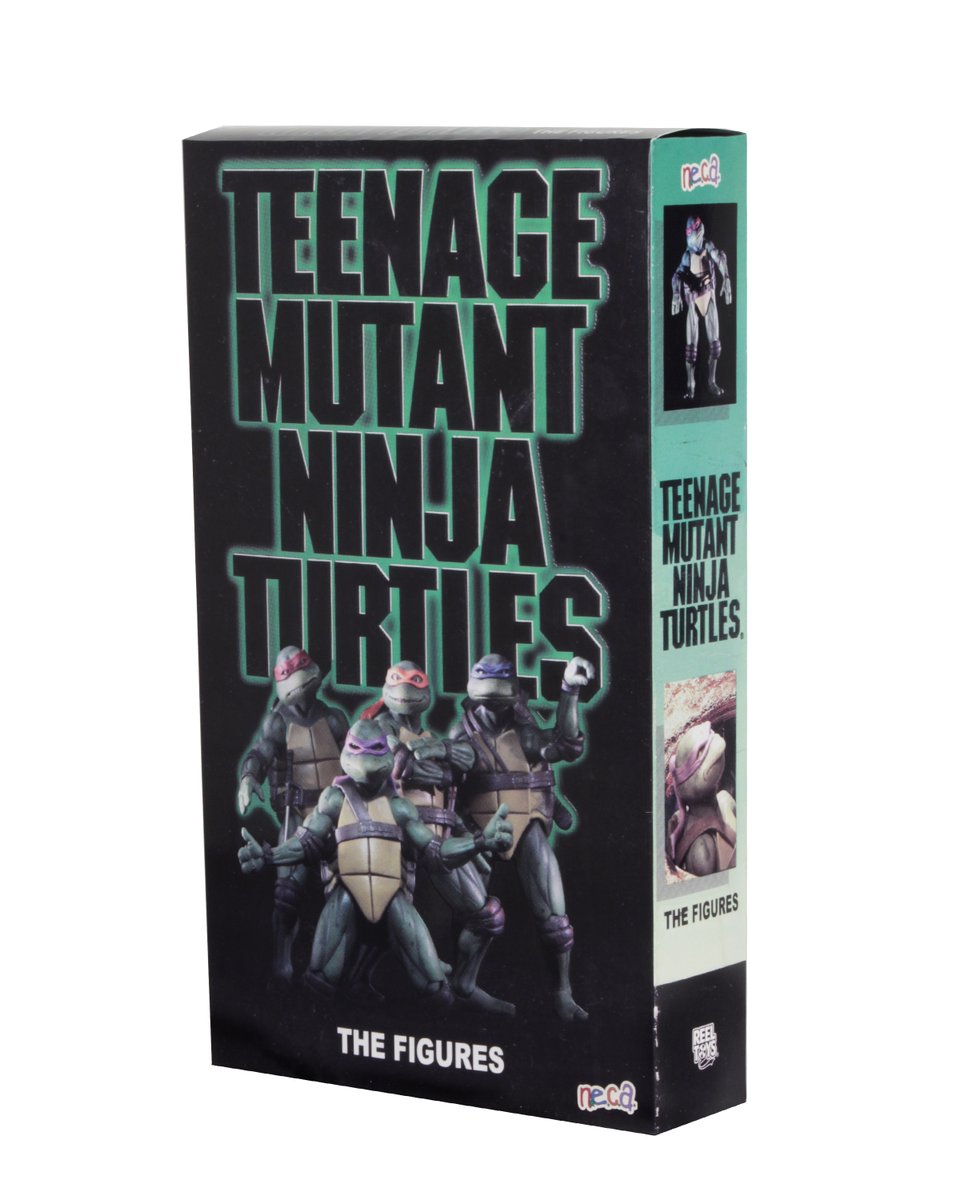 And here's a look at the diorama: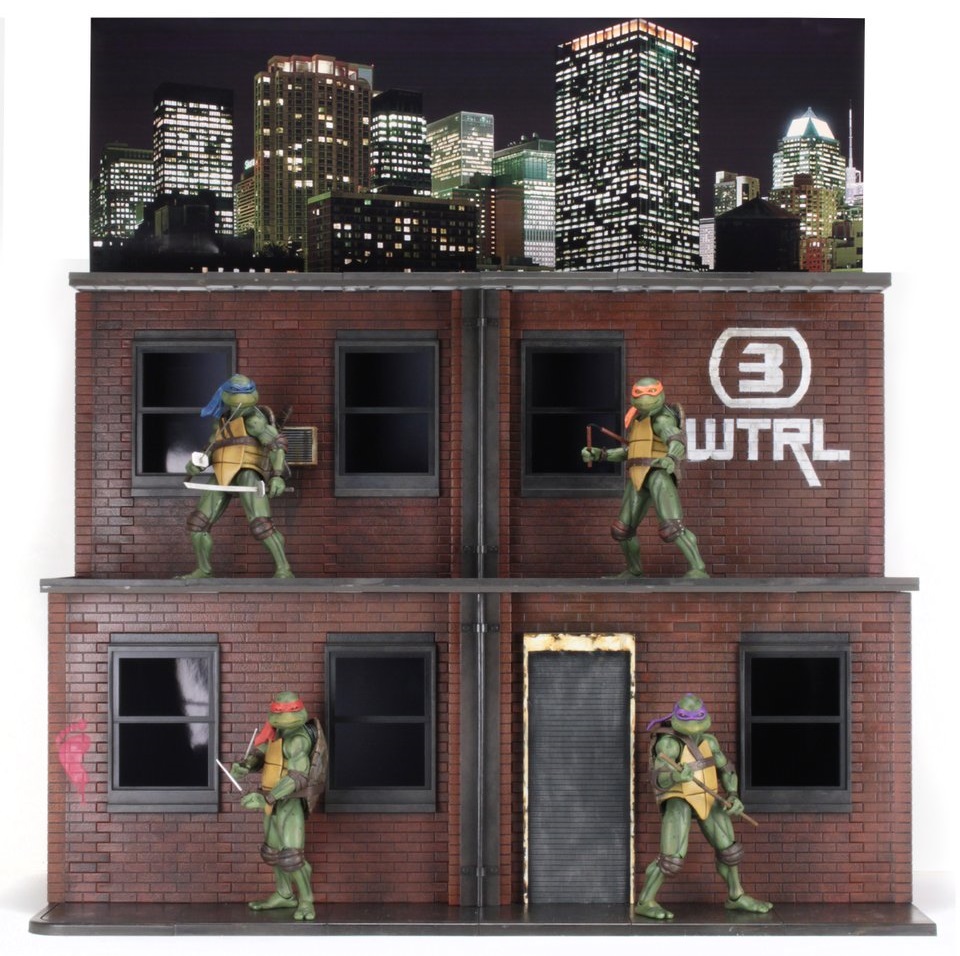 [UPDATE May 30]
NECA's third San Diego Comic-Con exclusive is all about the 30th anniversary of Predator, and they're bringing San Diego Comic-Con attendees a 7″ scale of Rick Hawkins – the first-ever Rick Hawkins action feature featuring the likeness of Shane Black. The figure comes equipped with a submachine gun, pistol, and knife accessories – and features over 20 points of articulation. It's limited to 3,000 pieces, and will retail for $30.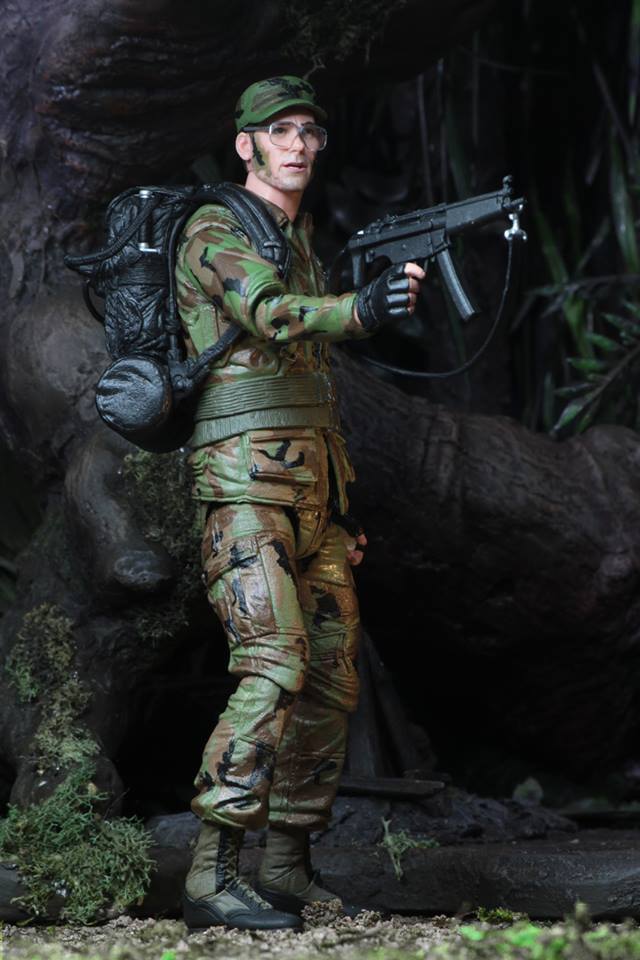 [UPDATE May 26]
NECA's second San Diego Comic-Con exclusive celebrates one of the most visionary directors of our time, and a Comic-Con legend: Guillermo del Toro. NECA is bringing a 8″, fully-articulated action figure of the director to San Diego Comic-Con, which will be limited to just 2,000 pieces and will retail for $40. The figure comes paired with a replicate of the notebook Del Toro used to record his notes and sketches for Pan's Labyrinth.
From Entertainment Weekly, here's a look at the figure: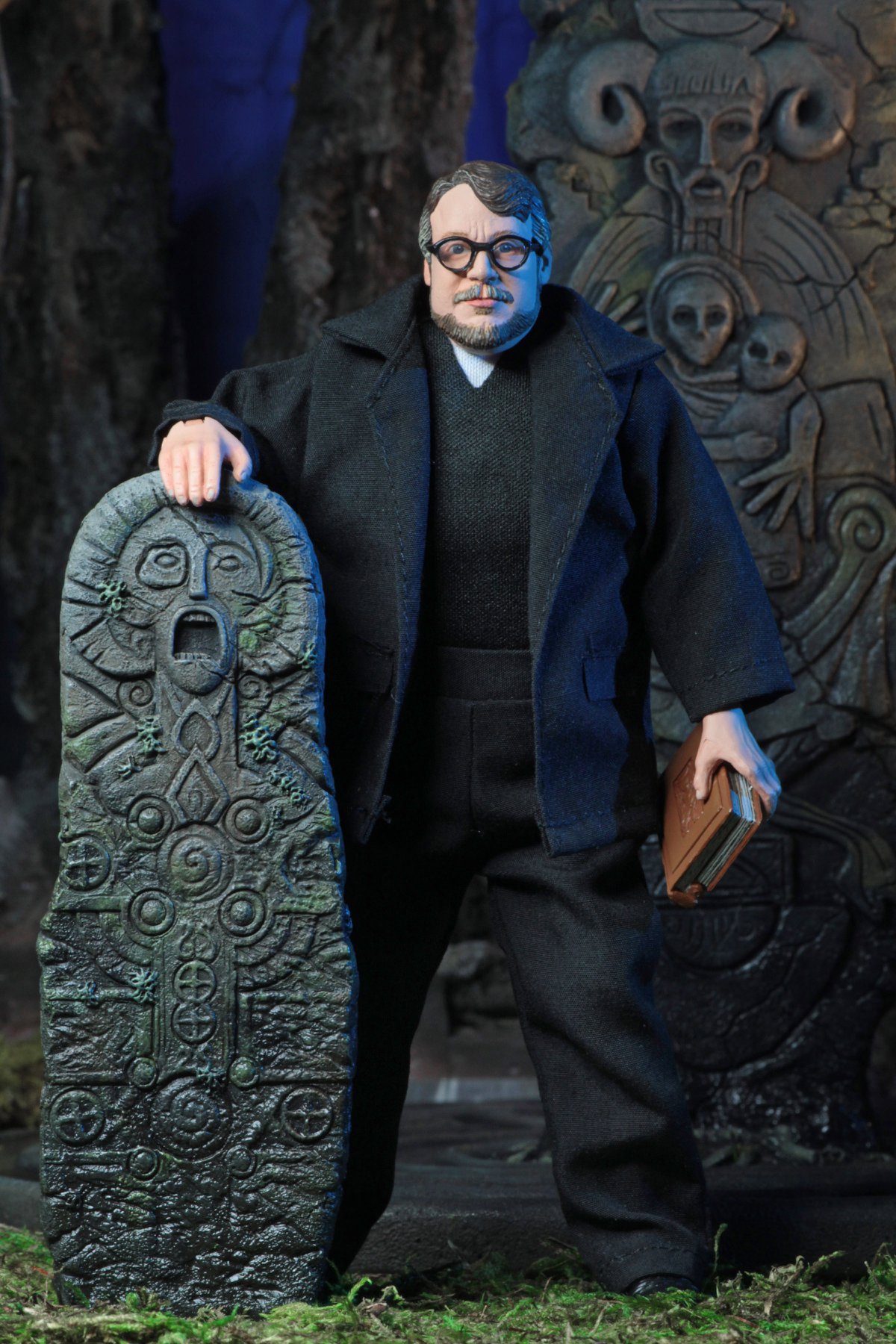 [UPDATE May 25]
NECA revealed the first Comic-Con exclusive for their sister company, JEI: The Guardians of the Galaxy Volume 2 Groot Chia Pet.
Yes, just like the Chia Pets you grew up with as a kid, you can plant Chia seeds into him, and watch him grow. You'll see a full coat in about 1-2 weeks, and you can even re-use your Chia indefinitely by replanting with the extra seed packets in the set (it includes seed packets for 3 plantings) or traditional seeds (such as for basil, alfalfa, marjoram, or thyme). The set, which is limited to 500 pieces, also comes with a convenient plastic drip tray, and will retail for $30.
Will you be picking up NECA's San Diego Comic-Con exclusives? Let us know in the comments.