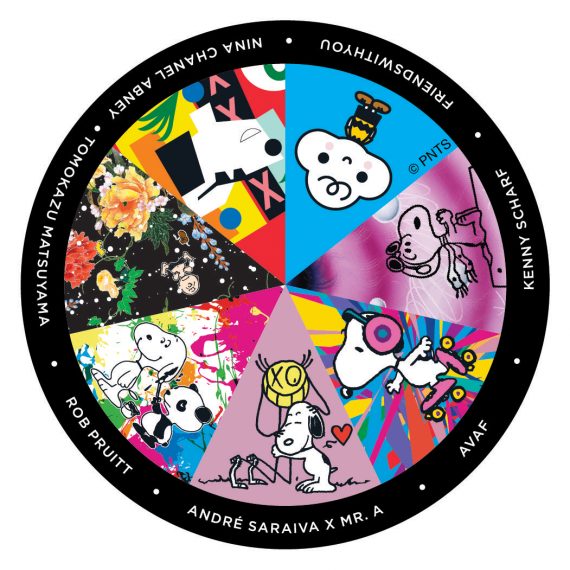 One of our favorite offsites each year is the now-annual Peanuts Pop-Up Shop, on 226 5th Avenue in the Gaslamp. They always have an adorable set-up, and lots of SDCC exclusives.
This year, in coordination with the Peanuts Global Artist Collective, they'll be featuring the Peanuts characters you know and love as interpreted by seven world-renowned artists, reports TVInsider.
The Pop-Up Shop will be open Thursday, July 19 – Sunday, July 22, and you can swing by to pick up Pintrill brand hats, pins, and totes – with designs by artists Nina Chanel Abney, Tomokazu Matsuyama, Rob Pruitt, André Saraiva x Mr. A, AVAF, Kenny Scharf and FriendsWithYou. The shop will be open 10AM – 7PM, Thursday through Sunday.
Peanuts will also be inside the convention center, at the Peanuts Booth #1635, with "a wide array of other exclusives, including limited edition tees, a collector's set of figures, enamel pins, bandanas, buttons, lanyards, water bottles, Pop Sockets, and a mini-comic that harkens back to the spaciest adventures of Charlie Brown's beloved beagle". There will also be a photo-op with Snoopy.
Here's a look at some of the items you'll be able to pick-up at the Pop-Up: