Sunday may be the day of rest — but not around here when we've got San Diego Comic-Con news to share. In today's edition of Under the Tents, we've got news on the Sherlock offsite SherlockeDCC, a contest from Captain Action, lots of exclusives, and even two late additions to the convention center floor.
Here's a look at the news you might have missed:
The Baker Street Babes are back on the case at San Diego Comic-Con, with their popular SherlockeDCC event returning for 2018! You can look forward to more details on July 1, and we'll be sharing it all here on the site, so stay tuned.
Details on what #SherlockeDCC will be this year will be released on July 1st. #SDCC https://t.co/BDXMbHKnLI

— Baker Street Babes (@BakerStBabes) June 22, 2018
Nebula-award winning author Naomi Novak is heading to San Diego Comic-Con next month, where she will be signing autographs at the Del Rey Books / Penguin Random House booth as well as with Mysterious Galaxy.
Artist Bill Sienkiewicz will have several new phone cases featuring his art for sale at the convention.
New- Bill #Sienkiewicz phone cases #sdcc @sinKEVitch @salcomicbookpro pic.twitter.com/3vHPBKN5RH

— Bill Sienkiewicz Art (@SienkiewiczArt) June 20, 2018
Illustrator and character designer Inki-Drop showed off some adorable Kumacado + Pïp stickers she'll have at her booth #1703 — along with a series of Eggplant + Pineapple Crabs stickers.
Kumacado + Pïp, all finished! Grab these from me at my AX & SDCC booths! They'll be on my site in late July. 🥑🐻🍳🐣 https://t.co/9qfFRxh8sE pic.twitter.com/QLfB6lACDy

— shelly @ Dokomi (@inki_drop) June 21, 2018
A re-stock on CatCrabCousins is coming, along with Eggplant + Pineapple Crabs added to the lineup! Snag 'em at AX & SDCC, or on my site in late July!https://t.co/9qfFRxh8sE pic.twitter.com/wJI8jQF2af

— shelly @ Dokomi (@inki_drop) June 22, 2018
Committed Comics will have several autograph signings at Small Press table P-10 this year, including Kat Maus on Saturday, July 21 and Miss Miniver on Friday, July 20. You can stop by their booth for the exact times.
hope you get our signings in there! We'll have the world famous Kat Maus signing at P-10 on Saturday! and Miss Miniver signing on Friday (booth and our website will have the times)

— Committed Comics (@committedcomics) June 21, 2018
https://www.instagram.com/p/BkShVe8FwIw/?tagged=sdcc2018
BeeFy & Co. are celebrating My Hero Academia creator Kohei Horikoshi's Comic-Con appearance with a brand new All Might t-shirt coming to San Diego. You can stop by Booth #5051 to pick it up.
https://www.instagram.com/p/BkSvgj3FGZX/?tagged=sdcc2018
https://www.instagram.com/p/BkSYR5MH2uQ/?taken-by=michaeldooneyart
While the line-up for this year's Comic-Con International Independent Film Festival hasn't been fully announced yet, we do know that Shelldon, an animated short film about a hermit crab on the hunt for a new shell to replace the blue bottle cap he lives in, will be getting a panel and screening there.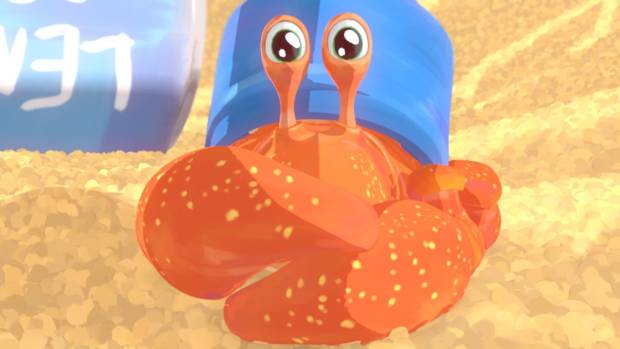 Captain Action — the beloved collectible toy line that's been around since the 1960's — will be launching a fourth annual Captain Action Custom Figure Contest, with the winner to be announced at Comic-Con. This year's theme will be "SPACE", and participants will be asked to customize their 1/6th scale Captain Action figures around the theme. The contest will be judged by an all-star panel, made up of Joe Jusko, C. Vaughn, Michael Polis, Harold Sipe, Daniel Pickett, and Meg Stivinson. Evaluations will be judged upon creativity, craftsmanship, originality and professionalism.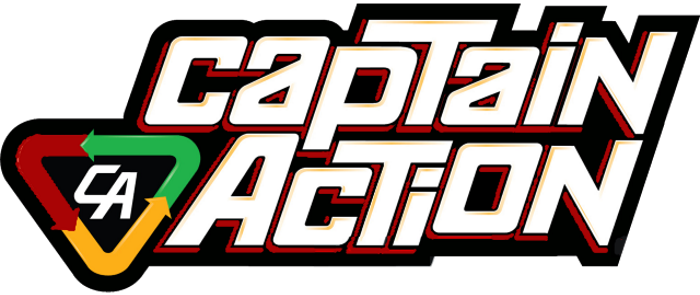 Artist Ash Evans found out late last week that she'd be exhibiting at San Diego Comic-Con (find her at Booth #3750), but that doesn't mean it's too late for her to plan an exclusive. Stop by to grab her convention exclusive "Sea Bunny" enamel pin, which will be limited to just 100 pieces.
https://twitter.com/ThePhoenixx/status/1009890825025871873
Surprise! Looks like I'll be in Artist Alley during #SDCC after all! ✌️

The event had a couple artist cancellations and I was offered one of the few newly available spots. Guy running the space went out of his way so I took the opportunity. Now you can find me. pic.twitter.com/kIUa6F6JVD

— Dan Veesenmeyer (@dveese) June 22, 2018
For those now wanting to pre-order sketch commissions from me for #SDCC…
I am NOT going to take orders currently as I'm still working on the new Lego game. I'll update status as we get closer to the event (mid July) in all my social if I have time.

— Dan Veesenmeyer (@dveese) June 22, 2018
Comic book creator John Cavooto showed off a look at his SDCC exclusive The Pond cover, which you can grab at Dial R Studios Booth #2103 on the show floor.
Here's a look at what I'm bringing to @Comic_Con this year as an #Exclusive with @RenatusArt. Find me at 2103 on the floor. #SDCC2018 https://t.co/hFBzOfNgbZ

— Johnny C2E2 – Artist Alley T-03 (@JohnnyC138) June 21, 2018
Illustrator Chris Lee is bringing a full set of 3″x4″ mini screen prints to San Diego. They're limited to just 150 pieces, and printed on French 100c Cement Green. Can't make it to Comic-Con to swing by Booth #1535? Good news, they'll also be online in the coming weeks.
Here's the full set of 3×4" mini screen prints that I just finished sharing on IG. I always enjoy working within the constraints of a tiny canvas. These will also be debuting at #SDCC2018.

3×4" · 5 colors · Ed of 150 · Printed on French 100c Cement Green pic.twitter.com/dNUdSHXOz6

— Chris Lee (@thebeast_isback) June 21, 2018
Artist Ethan Castillo is heading to Comic-Con Artists Alley AA-16 with some new princes, including this Spider-Man piece.
Getting ready for @Comic_Con with some new prints. This one is for the highly anticipated @insomniacgames #SpiderManPS4 video game. I can't wait to try it! Pencilled traditionally & inked digitally using my @wacom Cintiq Pro & @photoshop. #SpiderMan #InsomniacGames #SDCC pic.twitter.com/lyhxKvwmO9

— Ethan Castillo (@EthanCastillo05) June 22, 2018
Unfortunately I don't believe I'll be up there at #SDCC this year.. Hyped for this Atlanta event though! Thanks! https://t.co/uiGCc5rUs8

— BD (@BrandonDavisBD) June 22, 2018
Anything we missed? Let us know in the comments, drop us a line, or tweet us at @SD_Comic_Con.