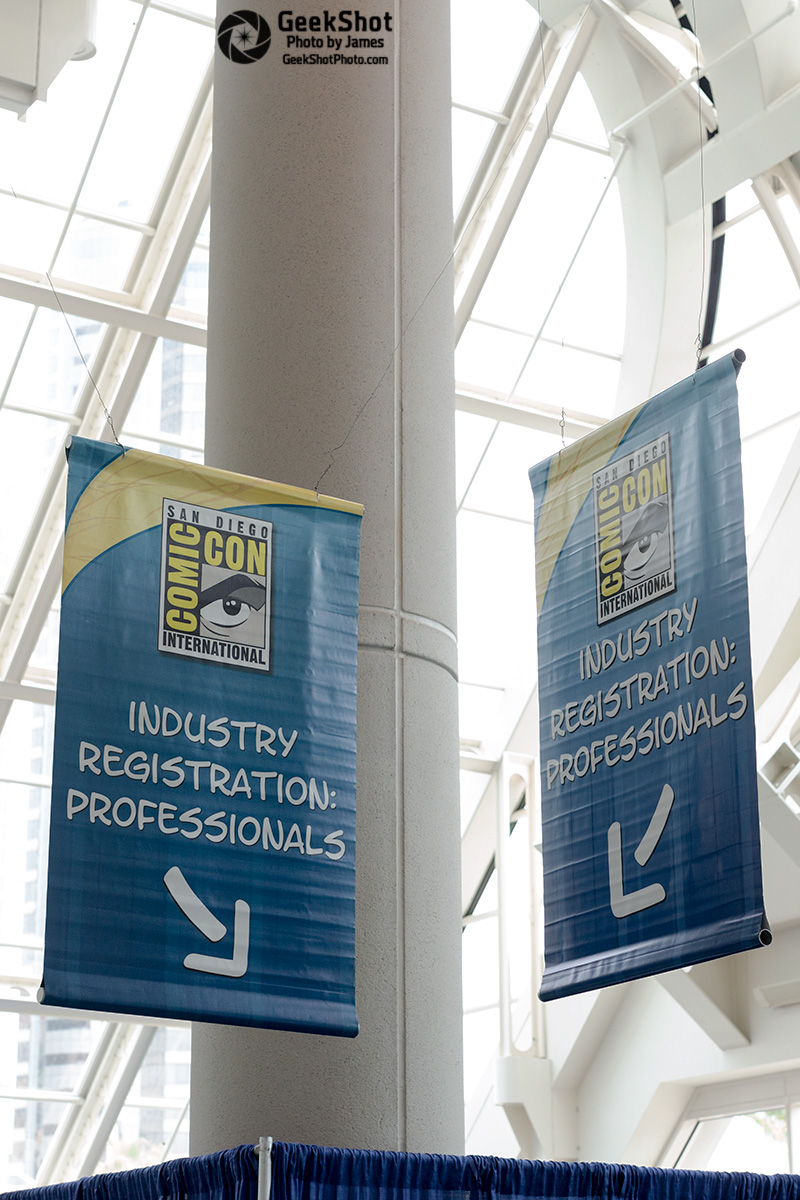 There are a plethora of various badge types at San Diego Comic-Con each year — but in 2019, it looks like there will be one less.
New for 2019, Comic-Con International announced that they will effectively be dissolving the individual categories of "Creative Professional" and "Trade Professional", and instead creating a new category where those individuals are simply "Professionals".
More than that, though — it also appears that they're giving preference to those who work in the industries of comics (including digital/webcomics as well as comic strips) and animation, over film, TV and other industries. That verbiage is laid out in a few places, with the official application encouraging applications to "list any comics or animation-related projects first [as] comics and animated projects receive priority when considering your professional application." They also seem to suggest preference will be given to "genre-related illustrators and science fiction/fantasy authors and book editors", including such roles as writer, artist, penciller, inker, colorist, letterer, and animator.
Everyone else — including those in film, TV, toy and apparel design, and other related industries, are still welcome to apply, but will be considered "on an individual basis".
Effectively, this sounds like more preference/allocation will be given to what used to be the Creative Professional side of things, and less preference/allocation to what used to be the Trade Professional side of things.
For those wanting to apply (or who will need to re-verify), you have between now and August 16, 2018 to get your application in. So, get to work!