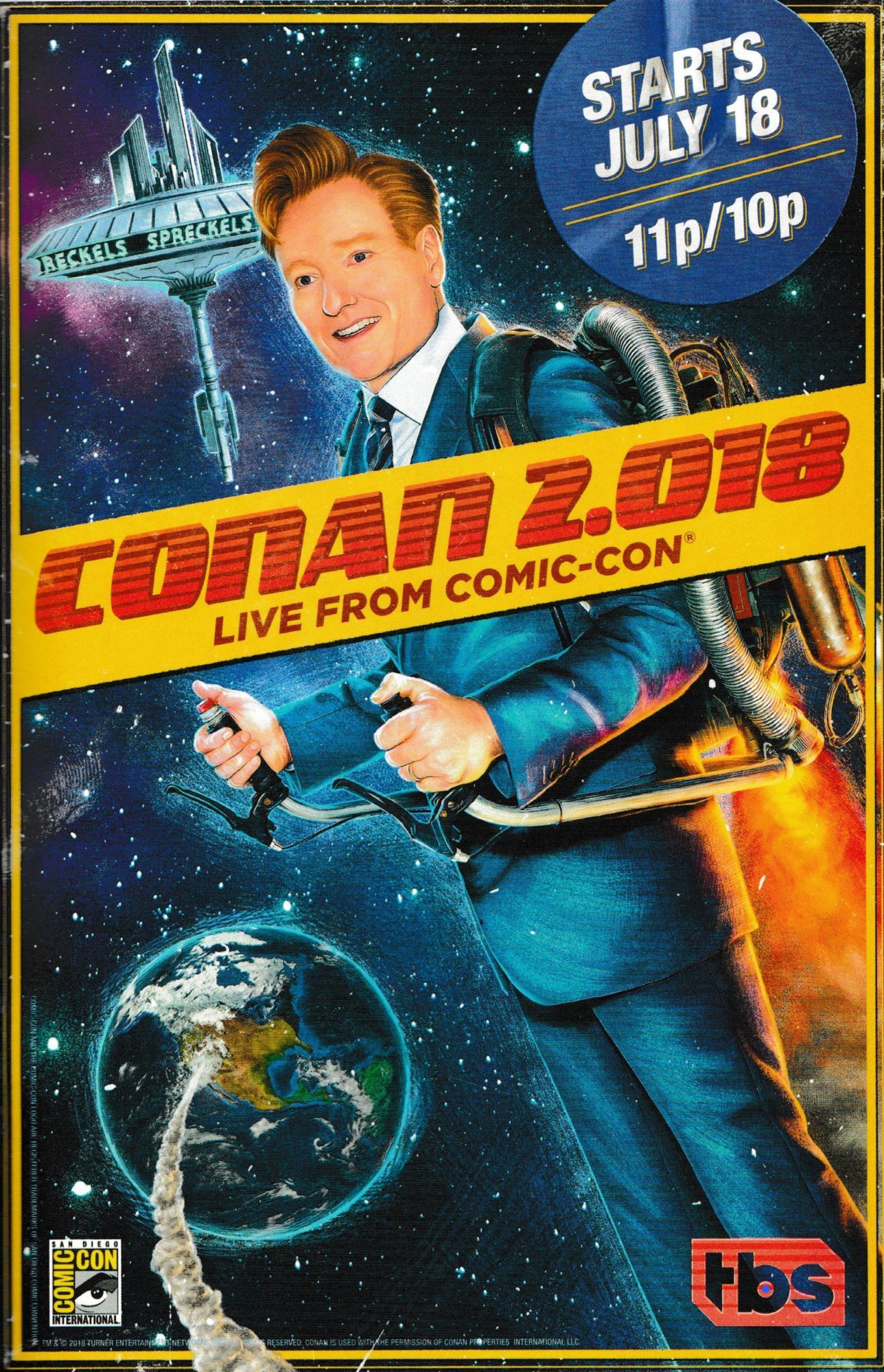 Conan O'Brien returns to San Diego Comic-Con with an all-star lineup of guests this year for his Wednesday – Saturday tapings. The option to sign up for tickets still hasn't opened yet.
So who will you be seeing during the tapings?
This year's line-up includes the casts of Breaking Bad, The Predator, Glass, and Aquaman. Traditionally, the Friday taping is the one that airs on Sunday. We have reached out to TeamCoco to confirm.
The following is the schedule for the week's episodes and the guests who have been slated so far:
Wednesday, July 18 Taping – Airs on TV Wednesday, July 18
The Cast of Breaking Bad starring Bryan Cranston, Aaron Paul, Anna Gunn, Dean Norris, Betsy Brandt, RJ Mitte, Giancarlo Esposito, Bob Odenkirk and show creator Vince Gilligan
Thursday, July 19 Taping – Airs on TV Thursday, July 19
The Cast of The Predator starring Olivia Munn, Keegan-Michael Key, Sterling K. Brown, Thomas Jane, Trevante Rhodes, Alfie Allen, Augusto Aguilera, Jake Busey, Yvonne Strahovski and director Shane Black
Airs Saturday, July 21 (likely the Saturday taping)
The Cast of Glass starring Samuel L. Jackson, James McAvoy, Bruce Willis, Sarah Paulson, Anya Taylor-Joy and writer/director M. Night Shyamalan
Airs Sunday, July 22 (likely the Friday taping)
The Cast of Aquaman: To Be Announced.
We also now know what the House Coco offsite will be – a comedy show. Each night during the week of shows, fans will have the opportunity to win exclusive Conan access in San Diego. Thanks to State Farm, life will go right for a few lucky con-goers, who will be awarded VIP tickets to attend that night's Team Coco House comedy show and show tickets for the following day at Spreckels Theater.