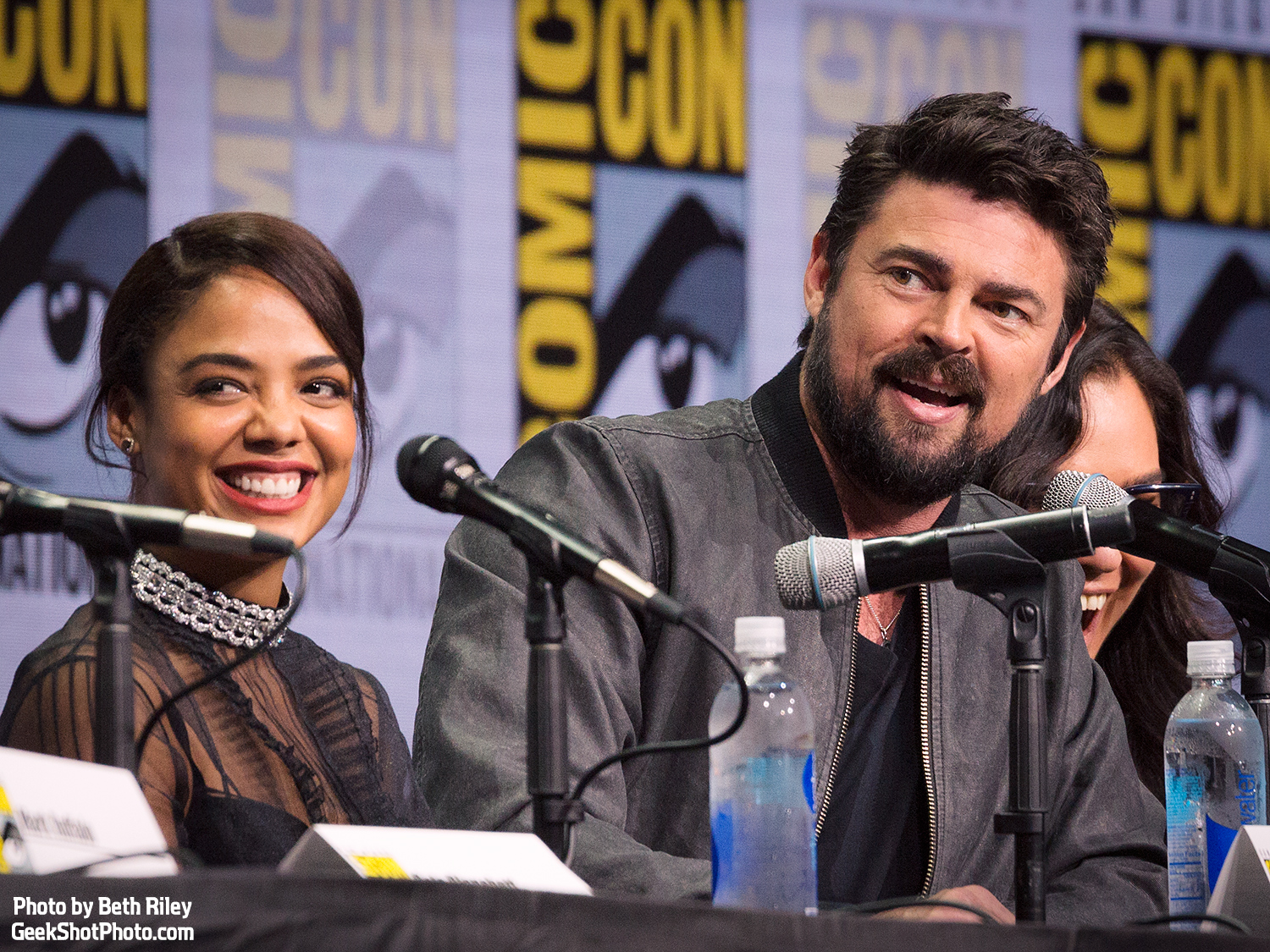 Welcome to the GeekShot Photo Exclusive Series. This will be a regularly recurring post featuring cool, interesting, or just plain awesome moments we have captured during San Diego Comic-Con and WonderCon over the years. Each post will include a photo by Beth or James of GeekShot Photography. We may include a short story about the photo, but sometimes we'll just let the photo speak for itself.
About This Photo
Tessa Thompson and Karl Urban at the Thor: Ragnarok panel during San Diego Comic-Con 2017.
We're all sad there's no Marvel Studios in Hall H this year. But we can celebrate past years all week with a series of photos.
What was your favorite Marvel Studios Hall H moment? Let us know in the comments.
You can see all of the previous posts in this series here.
This photo is copyright (All Rights Reserved) by Beth and/or James Riley of GeekShot Photography. It may not be copied, reposted, published, or used in any manner without their written permission.