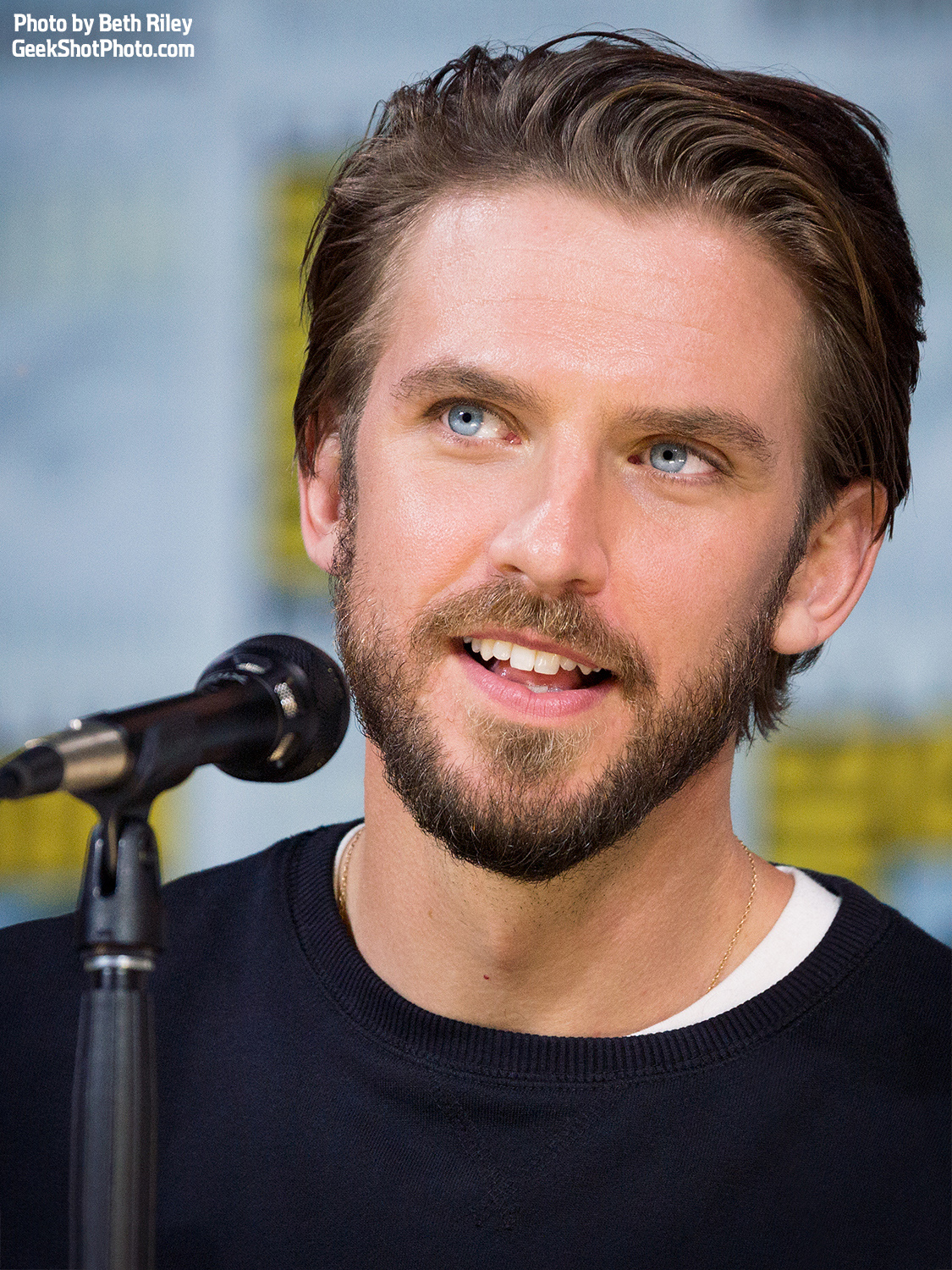 Baring any last minute schedule changes, we now have the full San Diego Comic-Con 2018 programming schedule.
We'll also be discussing our thoughts on this year's lineup, including our top picks, in a special series of live podcasts this weekend. The first of which covered Preview Night, Thursday's and Friday's lineup, and the second segment — in which we break down Saturday and Sunday — will be on Sunday, July 8 at 3PM PT / 6PM ET (that's today!) .
With that said, let's dive right into Sunday.
As always, TV and comics are king at Comic-Con on Sunday, with the former once again taking over Hall H all day. The day kicks off with Supernatural again this year, for what's always one of the best panels of the convention (but how are they going to top last year's concert with Kansas?!). Then Riverdale gets a major room upgrade, as they present a look at season three — followed by your first look into FX's new series (and the sister-series to Comic-Con mainstay Sons of Anarchy) with Mayans M.C.. Finally, Legion will close out the day in Hall H, for what is also a pretty major room upgrade.
Outside of Hall H, it's all about the kids, for the annual Kid's Day. Catch the world premiere of Scooby-Doo and the Gourmet Ghost (with Bobby Flay and Giada De Laurentiis?!) in 6BCF at 10AM, or the Cartoon Network Best Summer Ever Costume Ball in the Indigo Ballroom (yes, Indigo has a panel on Sunday!). Lots of talent and the voice cast behind LEGO Ninjago will be in 6A, and you can find information about all of Marvel's animated projects in 6A a bit later in the day as well. For the kids (at heart), there's also a 25th anniversary celebration of X-Men: The Animated Series in 7AB at 3PM with showrunner Eric Lewald, series producer/director Larry Houston, and series writers.
Sunday is also a great day for jumpstarting your kid into a love for comics, or fanning the flames that are already there. Our picks include a chance for your kids to learn some drawing tips from DC pros (including Agnes Gabrowska, Art Balatazar, and Franco ) at 11AM in Room 11, the annual Emily the Strange panel at 10AM in 32AB, and a look at Disney's manga titles in 29AB at 4PM. You can also inspire young girls with the Powerful Young Women in Disney Comics panel in 23ABC at 12:30PM, with some top talent in the industry (including Amy Mebberson, Jody Houser, and more). Want something more interactive? There's also a Kids' Comics Live Drawing panel at 1:30PM in 23ABC, where artists will do live drawing as based on suggestions from kids in the audience.
There are plenty of other amazing comics panels to attend all day, including the Annual Kirby Tribute at 10AM in Room 5AB (with Larry Houston, Arlen Schumer, Rand Hoppe, Paul S. Levine, and Mark Evanier). Also in 5AB, Marvel will offer a rare panel on their X-Men comics at 11:15AM. The legendary My Hero Academia creator Kohei Hoikoshi will be on hand at this year's Shonen Jump Panel with VIZ Media, and they promise tons of prizes, in 6DE. You can also catch a spotlight on Joëlle Jones at 12PM in Room 24ABC, a look at a new The Beatles: Yellow Submarine graphic novel in 25ABC, or a look at what goes into creating a good comic book cover with William Stout, Joëlle Jones, Veronica Fish, Matt Taylor, and Joe Jusko in Room 25ABC.
Other standouts on the schedule include a tribute to two greats, Len Wein and Harlan Ellison. At 3:30PM in Room 26AB, professionals and fans will take part in a Len Wein Memorial/trivia match to pay homage to the comics legend. Meanwhile, at 3PM in Room 6DE, Josh Olson, Bill Sienkiewicz, William Stout, Erik Nelson, Steve Barnes, Nat Segaloff, Jude Meyers, Scott Tipton, J. K. Woodward, Christine Valada, Jason Davis will honor the memory of Harlan Ellison and the lasting effects of his work.
There's plenty of other things on the panel schedule we're excited about, including game designer and programmer Warren Davis discussing the evolution of the video digitization system he created that allowed for live actors' images to be used in 1990's arcade games, including Mortal Kombat, Terminator 2, and more at 11AM in Grand 9 at the Marriott Marquis. Into gender politics when it comes to toys? Swing by the Marriott Grand 1 & 2 at 11AM for "Dinosaurs vs. Unicorns" for a spirited discussion from a couple of eight year olds (you know you're going to get some honest answers here). Mark Evanier leads the second Cartoon Voices panel of the week in 6A at 11:45AM with talent from all your favorite series, Chef Duff Goldman offers a panel on how culinary arts can meet fandom in Grand 1 & 2 at the Marriott, and Diamond Select Toys will present a look at their line-up of toys in Room 24ABC.
Everything winds down at 5PM, but for your final stop, consider the Comic-Con Talk Back at 3:30PM, the annual town hall like meeting where CCI's upper echelon are present to hear your concerns, answer your questions, and give you insight into the convention. You can also learn about the new Comic-Con Museum at 12PM in Room 29AB.
You can view the full Saturday programming schedule on the MySched website.
What will you be lining up for at Comic-Con? Let us know in the comments.