It's hard to miss the StylinOnline booths with their tall display of shirts and other clothing/merchandise. Yes, it's booths since Stylin has multiple locations on the show floor. This year they will be at Booth #415, 5029 and 5545.
For 2018 they are bringing a SDCC themed shirt and a Game of Thrones Mystery Box:
SDCC Exclusive Thanos Takes SDCC Tee – $25 (sizes S-4XL)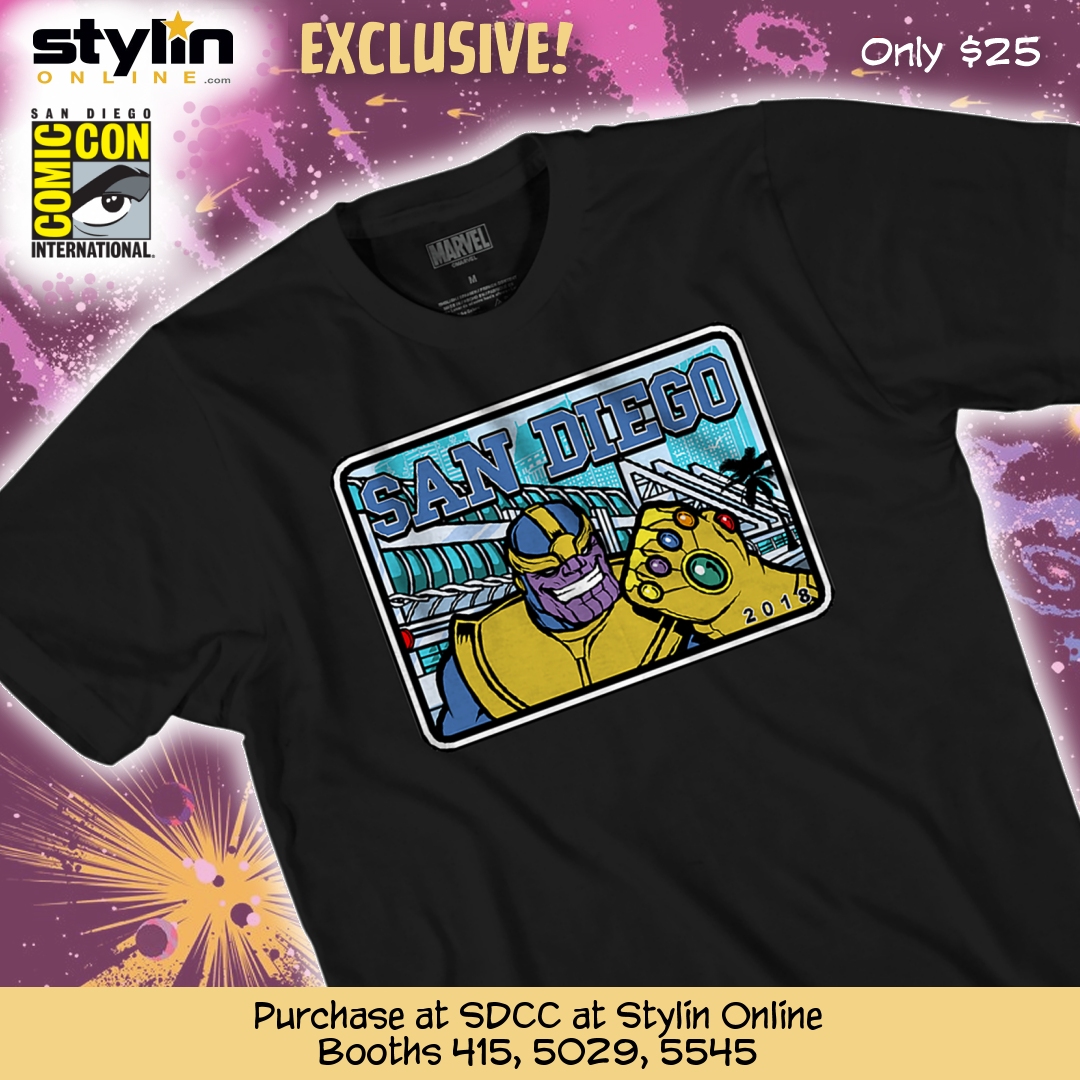 Game of Thrones Mystery Box – $50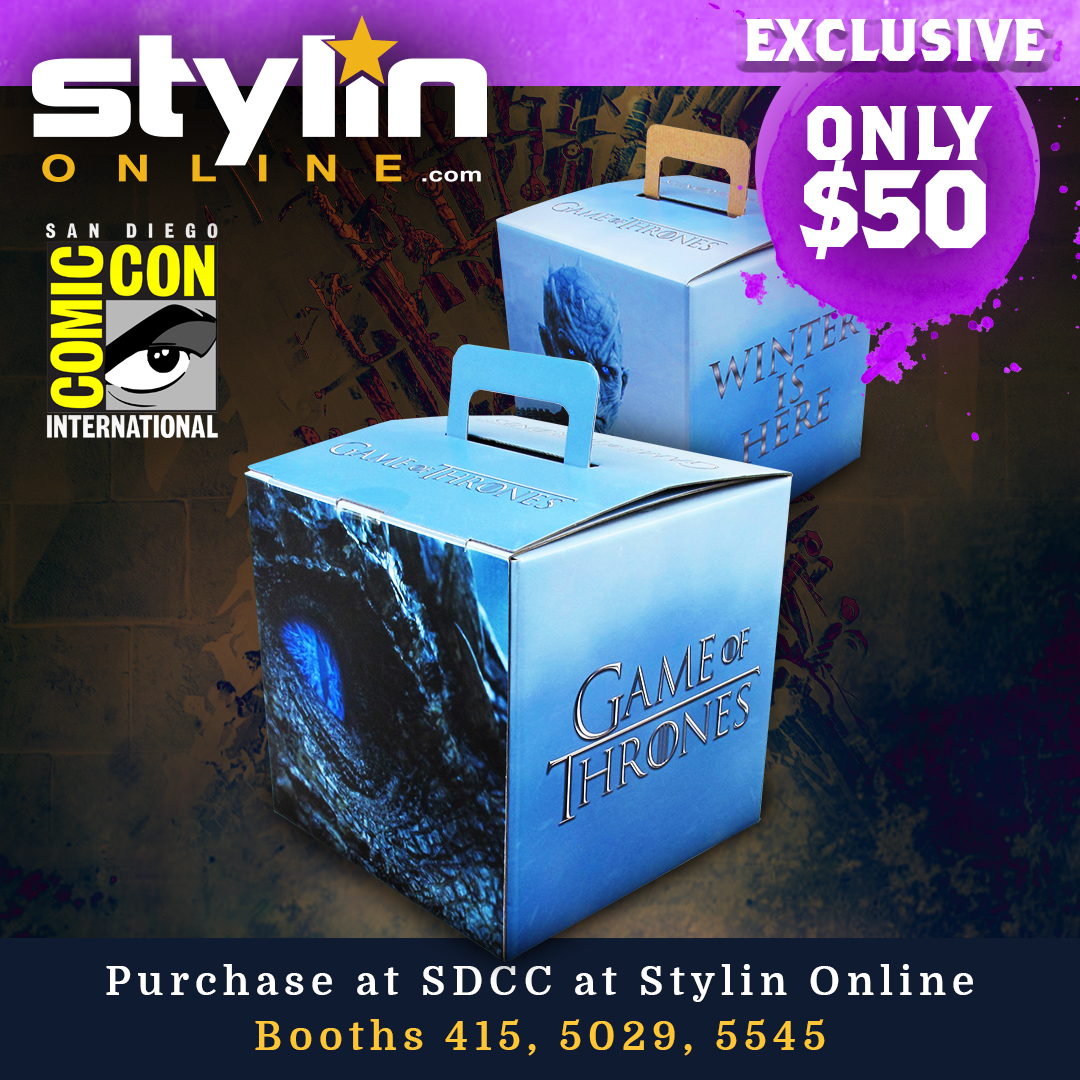 Will you be picking up StylinOnline Exclusives? Let us know in the comments.