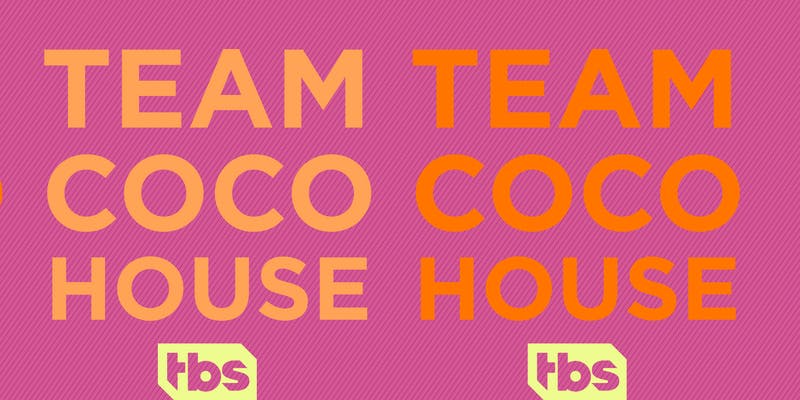 TBS is bringing the Team Coco House to San Diego Comic-con – a nightly, pop-up comedy club located at 327 Fourth Avenue. Tickets for the various events will go live today – Friday, July 13 – at 5PM PT. You can find the full list of events on the TeamCocoHouse website – and each "RSVP" link will take you to the individual Eventbrite page where tickets will go up at 5PM.
The pop-up is produced by Team Coco, which is Conan's team, and will include events throughout the week like a pizza party and table read with the cast of Final Space, a stand-up show with the writers of Conan, several podcasts and stand-up shows, and more.
Here's a look at the schedule:
Wednesday, July 18
5PM – Playing Games Podcast with Jimmy Pardo
7PM – Vir Das Stand-Up Performance
9PM – Team Coco Presents: Up & Up with Moses Storm
11PM – Run The Jokes with Nore Davis
Thursday, July 19
3PM – Sci-Fi Comedy Death Match with Matthew Broussard
5PM – Kondabolu Brothers Podcast
7PM – Rory Scovel Stand-Up Performance
9PM – CONAN Writers Live
11PM – Eat-A-Slice with Final Space
Friday, July 20
3PM – Hollywood Handbook Podcast
5PM – Run The Jokes with Nore Davis
7PM – Final Space Table Read
9PM – Working it Out with Taylor Tomlinson
11PM – Big Jay Oakerson's What's Your F#@king Deal?