There's no shortage of SDCC news, and this edition of Under the Tents has some great news from Aisha Tyler about how to hang with her and the cast of the new Roswell series, some artists opening commissions, and some adorable prints and plushies.
Here's a look at what you might have missed:
Kymera Press, publishers of the Pet Noir comic series, will have these adorable Spatz and Leila plushies available at Booth #2003 this year.
Happy #Caturday 😺 Our 'Pet Noir' Spatz and Leila plushies will be available at #SDCC2018 pic.twitter.com/2VTfJQajWX

— Kymera Press (@KymeraPress) June 30, 2018
Aisha Tyler and Carina Adly MacKenzie had some big news for fans of the newly-resurrected Roswell series. You'll have a chance to spend some time chatting with the cast and crew of the new series. Simply follow the instructions in the tweets below for a chance to hang with them.
https://twitter.com/aishatyler/status/1012850445390417920
https://twitter.com/aishatyler/status/1012850447315623938
Gonna keep posting about this til Monday. To A some Qs:
1. You don't need a SDCC badge.
2. You can bring a friend.
3. It starts @ 4 pm. Doors will open earlier.
4. The location is secret & we'll tell ya when you win.
5. Write whatever you want in the email! https://t.co/QMsxhzHMGk

— carina adly mackenzie (@cadlymack) July 1, 2018
Gothic artist Chandra Free's meet-up with friends and fans, which she has dubbed CHANCON, is a go. You can meet her at the Blarney Stone pub on 5th Ave. from 3PM-7PM, where she'll be doing Crazy Crayon sketches as well has selling some 8.5″ x 11″ prints and her enamel pins. Find more details and tell her you'll be there on her Facebook Events page.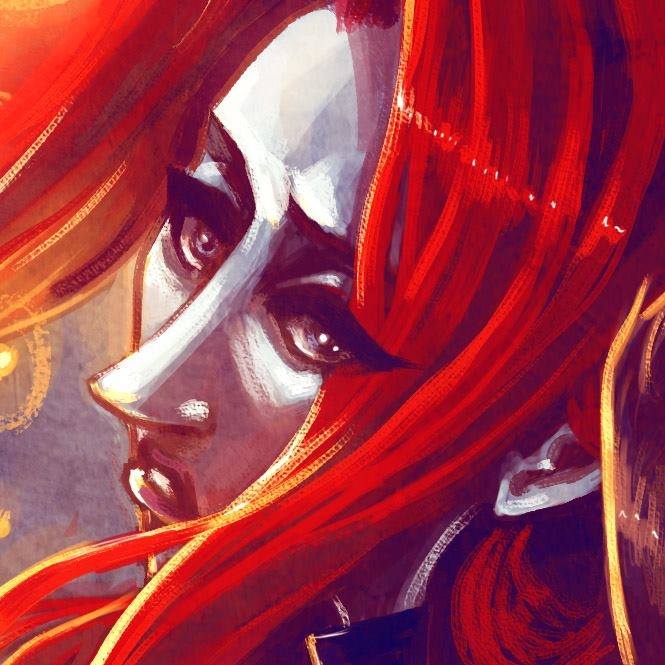 DWEORES creator John Ottinger shared a sample of an EVA foam build we'll find at Booth #5644 at SDCC this year with his Instagram followers.
https://www.instagram.com/p/Bkq4k9QnsaK/
https://www.instagram.com/p/Bkqw0Uxn_zv/
You can catch Jim Pascoe and Heidi Arnhold on their The Secret of the Wind book tour when they stop at SDCC this year. Look for them to sign at First Second Books' Booth #2800.
Mini Book Tour! Looking forward to seeing a bunch of you this week (and of course later at Comic-Con!) @HeidiArnhold @skylightbooks @Earth_2_Comics @MystGalaxyBooks @01FirstSecond
.#comics #BookTour #graphicnovel #signing #Autograph pic.twitter.com/Ocfary2Wmo

— Jim Pascoe (@jimpascoe) June 30, 2018
How can Chewie be sad with all those adorable Ewoks to cheer him up? Find out when MAD Magazine artist Luke McGarry introduces his new coloring book, Sad Chewie, at SDCC this year.
https://www.instagram.com/p/BkqjItpjtOR/
https://www.instagram.com/p/BkqNuWjHIsa/
Fans of Stan Sakai will find this print with him at Booth #4906 at SDCC this year.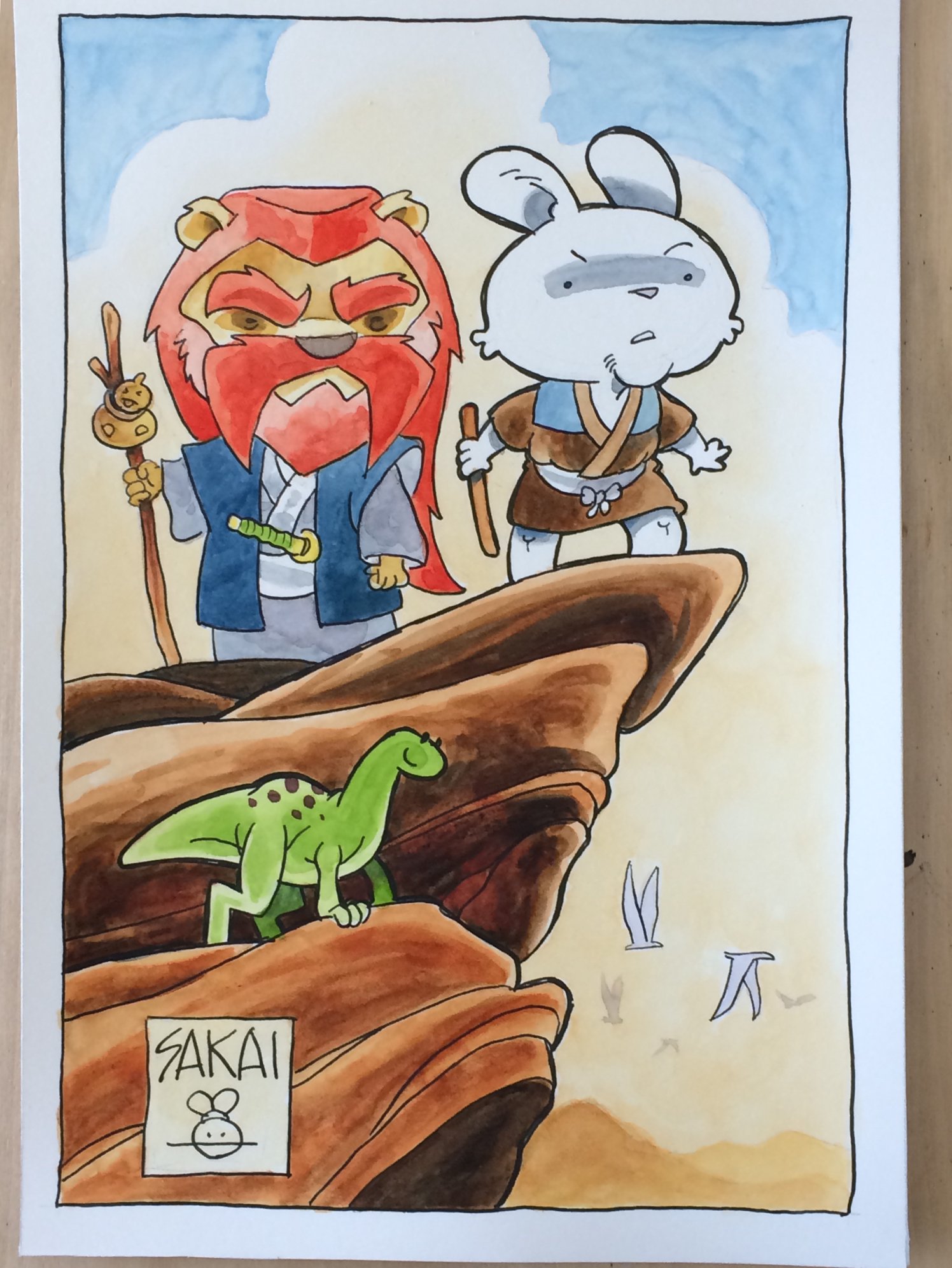 Bleeding Cool reports that publisher Red 5 will preview their latest Phil Malone series, Vandals, with an ashcan edition at Booth #1717.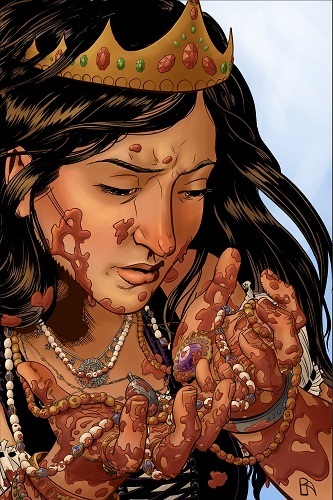 You can pre-order Warren Louw's Batman #50 from KRS Comics now, but you'd better act fast if you want to get your hands on one or all of his three SDCC variants.
https://www.instagram.com/p/Bjz87jIFLtw/
Artist Steven Gordon has opened his SDCC commission list. See his Instagram post for details on what and how you can commission work from him to pick up at Table #FF-02. If you can't make it to SDCC, he's even willing to work something out.
https://www.instagram.com/p/Bkp7jMjlLmp/
Writer Joe Harris gave his Instagram followers a peek at one of the X-Files scripts from his series which was later adapted to an audio book. He's bringing this along with a lot more to SDCC.
https://www.instagram.com/p/Bkp7TMQnJGs/
According to her Instagram feed, artist Ash Evans is busy boxing up adorable prints to bring with her to Booth #3750.
https://www.instagram.com/p/Bkp-RiwHRKC/
John Crowther showed his Instagram followers the non-colored version of a page of the latest in his John 3:16 series, written by Crowther and illustrated by Dell Barras. Look for it at Antarctic Press's Booth #2307.
https://www.instagram.com/p/BkqEebSHOSR/
https://www.instagram.com/p/BkpvsAGlwsl/
https://www.instagram.com/p/Bkp7bIpF1hb/
Fans of voice actor Joe Ochman will find him at SDCC this year signing in Sails Pavilion. See his tweet below for his schedule.
Yup! Signing at #SDCC2018
Thursday thru Saturday 2:30 – 7pm
Sunday 1:30 – 5pm
In the Sails Pavilion
Can't wait to see who stops by! pic.twitter.com/AG0HmfX9wh

— Joe Ochman (@joeochman) June 30, 2018
Anything we missed? Let us know in the comments, drop us a line, or tweet us at @SD_Comic_Con.