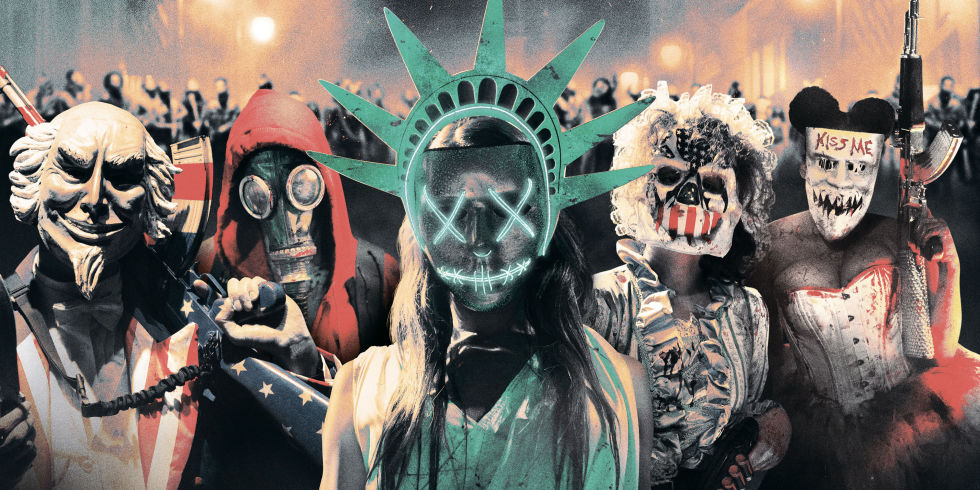 Will you survive The Purge?
USA Network is here to make sure you do. The Hollywood Reporter revealed that San Diego Comic-Con attendees will be immersed in the world of the new TV series The Purge, based on the Blumhouse franchise. You can stop by the pop-up shop at 215 Tony Gwynn Drive on Thursday, July 19 – Saturday, July 21 from 11AM-7PM, or on Sunday, July 22 from 11AM-4PM.
The immersive "store" will transport shoppers into a "tongue-in-cheek, one-stop shop for the perfect Purge Night". Visitors will be able to get help from "Purge City" staffers to stock up on emergency candles, masks, and energy drinks. There will also be product demonstrations, photo opportunities, and a glimpse at the upcoming TV series.
We'll update with more information soon.