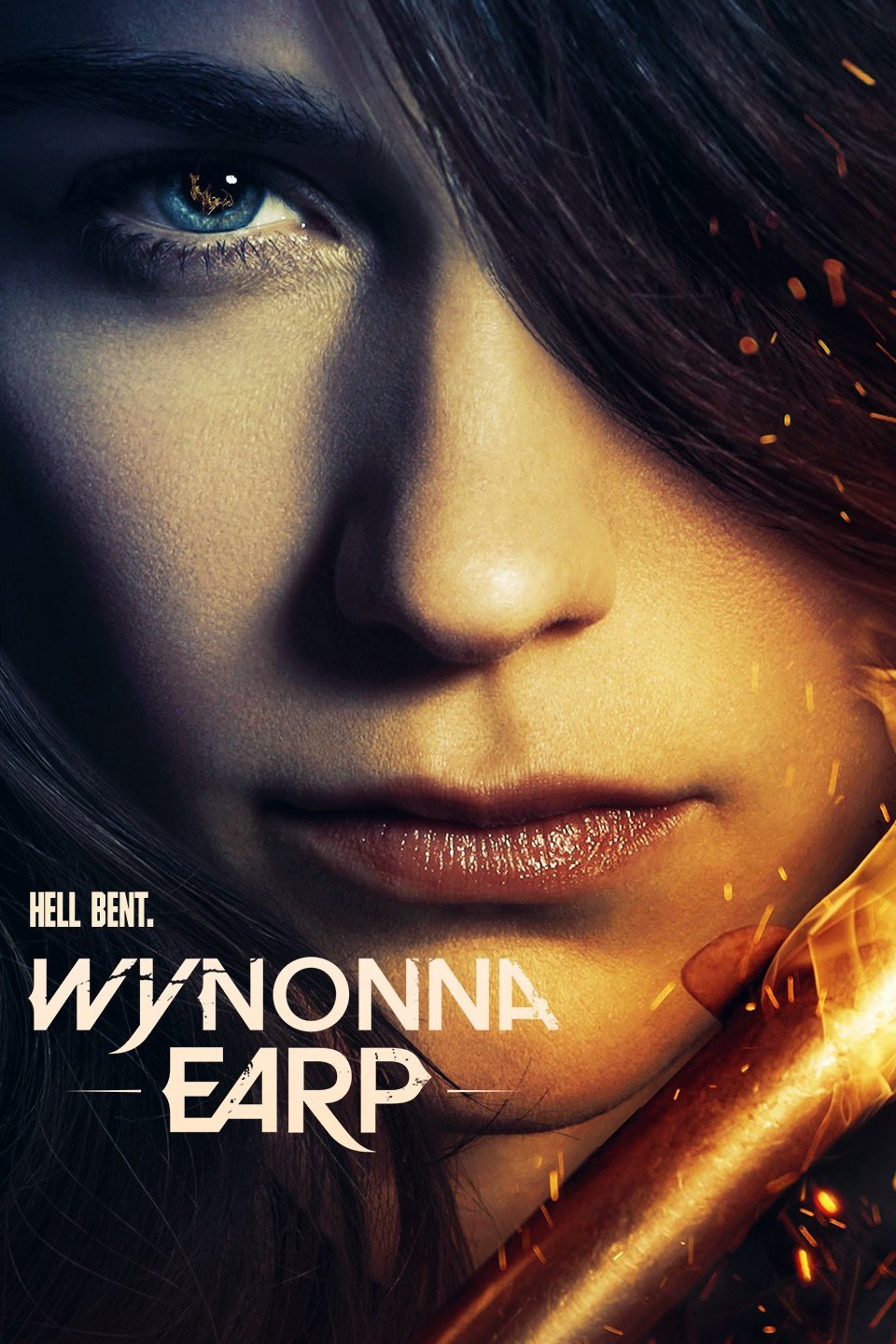 San Diego Comic-Con 2018 could (arguably) go down in history as the year of the Earper. The SYFY show took their parent network's SDCC slogan "It's a Fan Thing" and turned it up to 11 by practically being everywhere. Wynonna Earp is one of those rare TV shows whose entire cast and crew has embraced their fandom by showing massive amounts of appreciation at every turn.
Wynonna Earp's triumphant return to SDCC was heralded by the announcement that their Season 3 premiere date would take place on Friday, July 20, smack dab in the middle of Comic-Con. Since the series already had a reputation of bringing a strong presence to SDCC, the question wasn't so much "Will they do anything special for it?" but "What kind of epic party are they planning?". The Earpers went into a virtual Twitter frenzy, and Wynonna Earp heard them.
In addition to multiple signings at the IDW booth, 250 Earpers were treated to their own personal screening of the season premiere with cast members Melanie Scrofano (Wynonna Earp), Dominique Provost-Chalkley (Waverly Earp), Shamier Anderson (Xavier Dolls), Katherine Barrell (Nicole Haught), Varun Saranga (Jeremy Chetri), and season three newcomer Chantel Riley (Kate) as well as writer/producer Emily Andras and Wynonna Earp creator Beau Smith. Add to that a Saturday panel where it was announced that the show had been renewed for a fourth season, and you have a strong argument for the Year of the Earper.
The fans are extremely important where Wynonna Earp is concerned. Writer/producer Emily Andras takes Earpers very seriously and does everything in her power to give them what they want. Sometimes, however, fans do throw curve balls, as in the infamous potato licking from the extended season three promo:
According to Andras in the press room at Comic-Con, "Isn't that the absolute best thing about the fandom, though? I think I know what makes them tick. I give them a mechanical bull, I'm giving them WayHaught, but all they want is potato licking." She doesn't take the fans lightly, though. "I also know the fandom is up for potato licking."
Rozon, who plays the infamous gunslinger Doc Holliday, expressed his own appreciation of the series' fans and their passionate love. "As happy as I am about all the show's success, I'm more happy about the fandom, and the success of the fandom and how big that fandom has become. The fact they all have this special place where they all come together is the most beautiful part of the show because there's no other fandom that exists like this show's fandom and I think it's such an important thing, and it's even so much bigger than the show. To be honest, to me, because I got to meet so many Earpers and be a part of it this year, it's always the highlight of my year."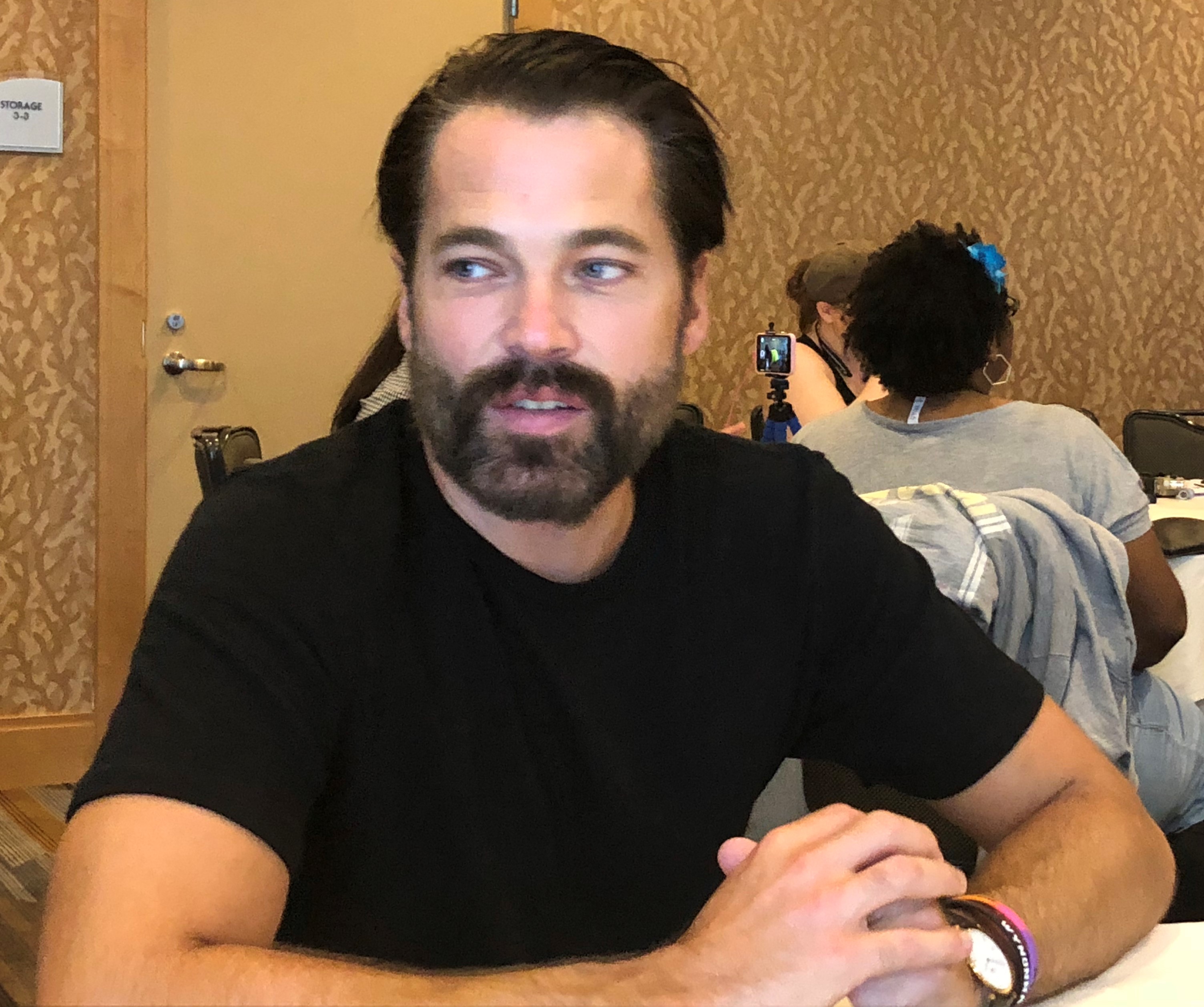 Riley joined the cast in season three and has been welcomed by cast and fans alike. When asked how she felt Earpers reacted to her joining the cast, Riley said, "It was a lot more welcoming than I expected. The cast [gave me a] friendly warning at how amazing the fandom is. And Earpers are incredible and they've been so sweet from day one of the announcement. They were tweeting, they were following, they were sending GIF emojis of hugs and kisses."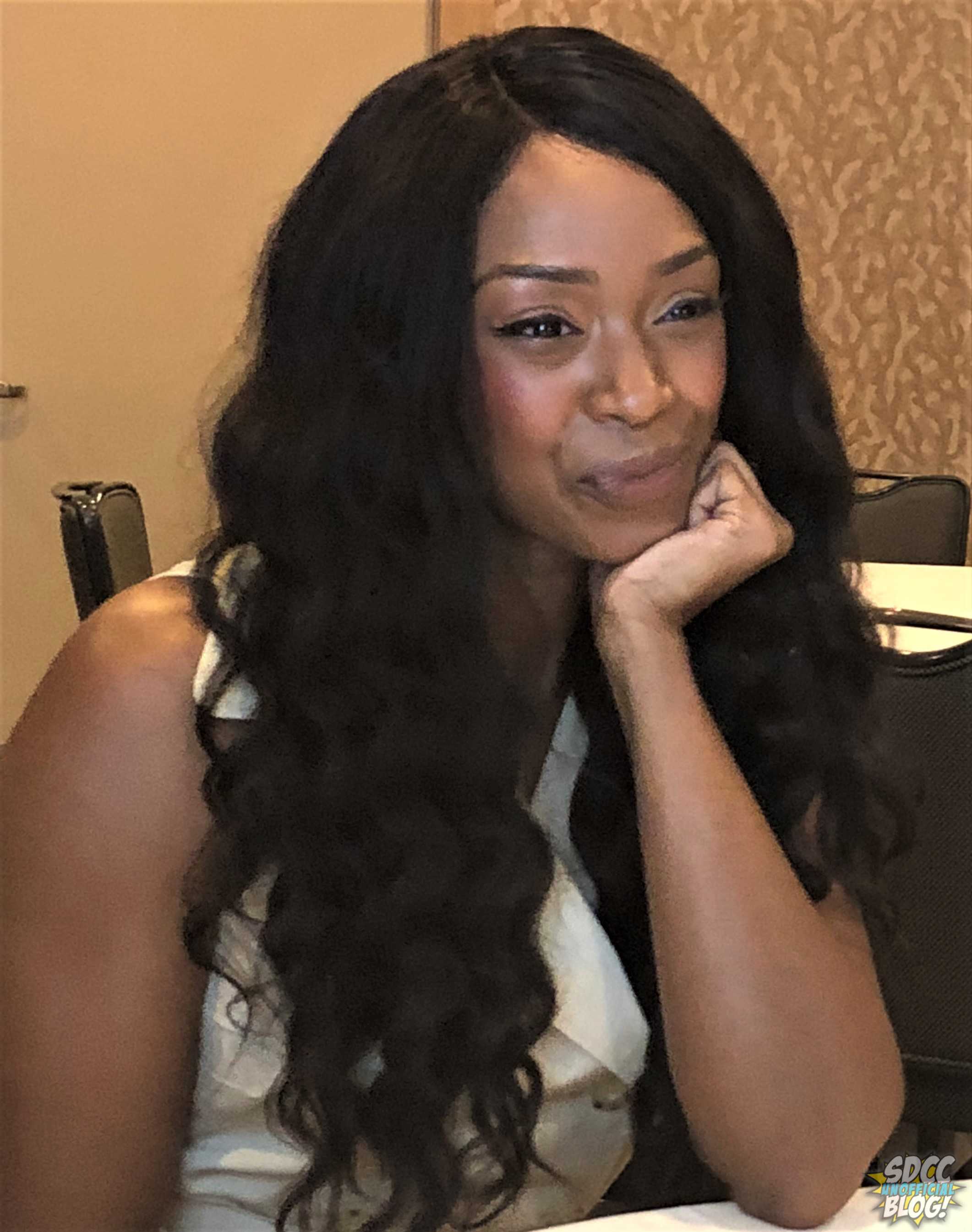 Barrell, who plays Officer Nicole Haught, recently became involved with the non-profit Green Ribbon Club, which seeks to end the stigma surrounding mental health. The Earper community has responded by sharing uplifting stories of how the show has helped them by spreading kindness and acceptance. The fundraisers she's attended for the organization have clearly had an effect on her. "I'm so happy that mental health is something we seem to be talking about so much more in the media and acknowledging that it needs to be destigmatized and spoken about," Barrell said.
We're currently two episodes deep into season three, and we're already looking for emotional support (no spoilers). This season, the fans can expect more Waverly, more Nicole, more Doc, more Mama Earp, and of course, more Wynonna. Now that season four has been promised, we can only imagine how Wynonna Earp is going to raise the collective bar for SDCC 2019.
What did you think of Wynonna Earp at SDCC 2018? Let us know in the comments.